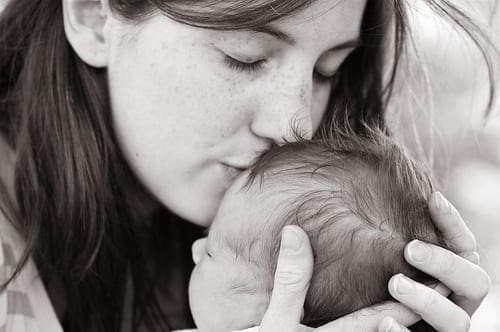 Mother is the blessing from the above which is bestowed to adore everyone's life with happiness and charm. She is the only one who loves her child selflessly without any demands and complaints. On the special occasion of Mother's Day, she definitely deserves something unique and remarkable that can express your gratitude in the best manner. While you can repay her efforts and sacrifices, but still you can reciprocate the same amount of love with some meaningful and thoughtful Mother's Day gifts listed below.
We better understand how much the day is significant in her life and therefore, has come up with this article so to give you a clear thought which gift will be perfect to surprise your mom. So, before you rush to buy mother's day gifts, you must check out this article where we have listed the best gift for mom. Get ready to amaze your mom in the way of unique gifts.
Handmade Greeting Card
A greeting card is the old yet most picked options to greet someone the best wishes of any particular day. This year, wish your mom a very Happy Mother's Day with a lovely handmade greeting card. The charm of handmade greeting cards is unique as they show how much time and effort you have put into coming up with this fantastic piece of gift. So, it's a nice option to make your mom feel fantastic.
A Handwritten Letter
It's an old way of expressing feelings. Well, we all aware of the fact "Old is Gold," so this idea would definitely work best to make your mom feel special. Just take a pen & paper and write your feelings in the way of thoughts or poems. Appreciate her thankless jobs, sacrifices and all efforts she has put into making you the best person. To make your gift more interesting, you can also pair it with a beautiful bunch of flowers. Sometimes, the magic of words is enough to make the expression of your feelings.
A Flower Gift
When words fail, then flowers come to the rescue. Flowers are the most beautiful gift of nature whose vibrant colors, aromatic fragrance and overall gorgeous appearance can please the mind and soul of the receiver. Gift your mom a lovely bouquet of flowers and fill her heart with great happiness. You can also opt for the online delivery services offered by flowers portal. With the surprising delivery of flower gift, you can easily gift her some cherishable moments and make her feel special.
Personalized T-Shirt
Words are never enough to express your gratitude for your mother who helps you to walk and talk. But with some different gestures, you can tell her how much she is unique in your life. A personalized T-shirt with "Mom" or "Mommy" imprinted, can be the right thing to express your love, care, and respect for her. With today's modern technologies, you can customize a simple tee with the special characters that you want to imprint. Your mother will definitely love this gift.
A Gift Subscription to a Coffee Club
If her vein runs dark roast, then a coffee gift will be an ideal way to amuse your mom with excitement. Arrange a gift subscription to the famous coffee shop or her favorite place where she loves to sip coffee. Actually, this gift can easily show her that you notice her choice and preference. So what are you waiting for? Get a gift subscription to a coffee club and give her some moments to enjoy her own company.
We are sure that the above-listed gifts are perfect for bringing a sweet smile on your mom's face. Celebrate the day dedicated to mothers with the deliciousness of special mother's day cakes and presenting the exciting gifts mentioned above to your mom. Hurry Up! Few days are left to Mother's Day! Grab the best gift for your super mom.