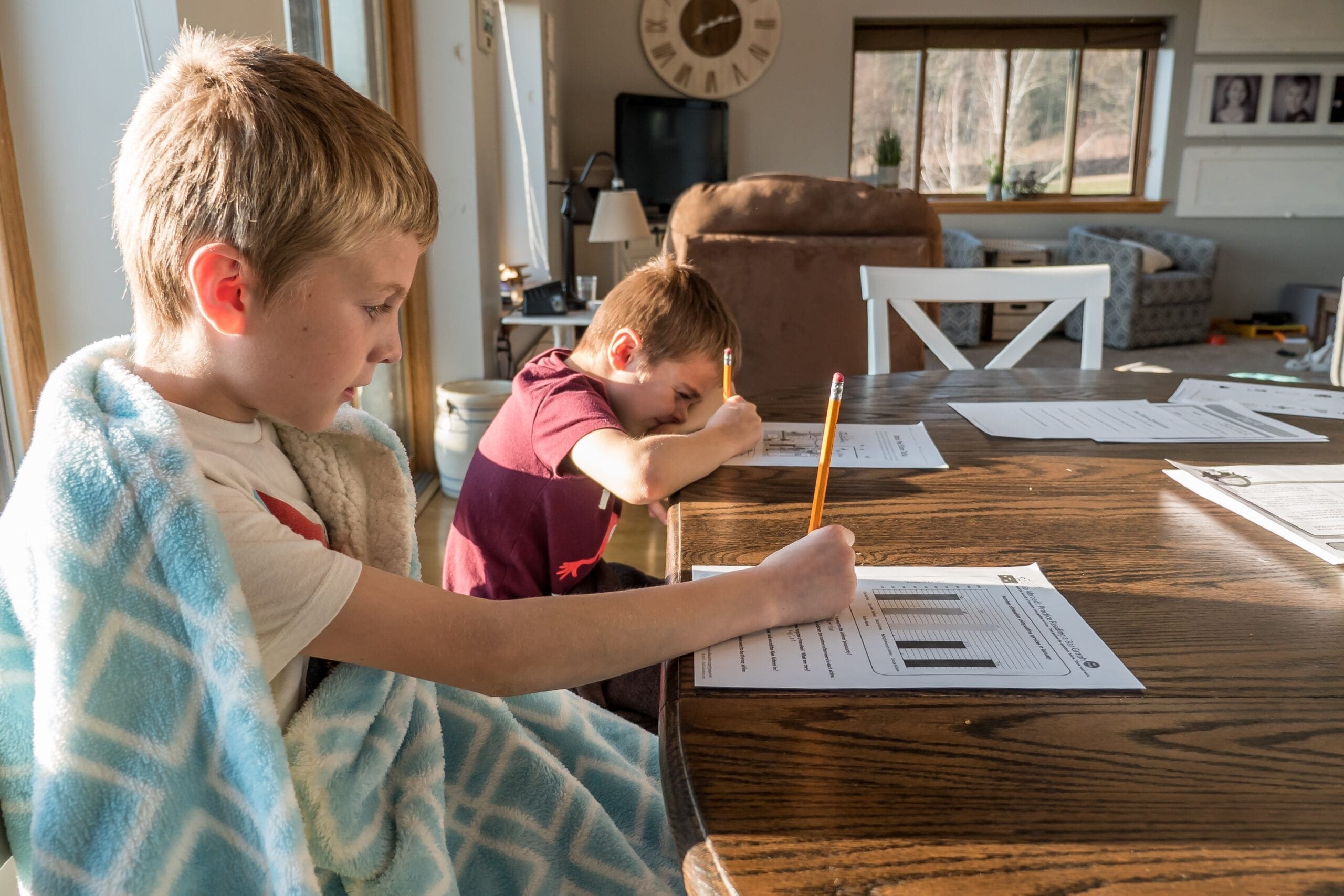 One of the first things to know is that no single test should be used to determine whether a student is doing well or not at their grade level. Some kids are excellent test-takers where they don't really feel the pressure or stress of the event, they do well with 'guessing' when necessary and, in general, have no issues with taking any type of test or exam. However, there are students who get stressed just thinking about tests, even the routine ones. These kids will generally not perform well on tests but may still be top students in their classes as indicated by their day-to-day assignment results. Parents and teachers need to look at all the work a student does to determine their progress, comprehension of the material and readiness to move into the next grade.
As a homeschooler, the best accredited home school program should offer annual standardized testing through a nationally recognized provider and system. Any standardized test is only useful if it can be compared to a larger whole so if the school offers an unknown test under this terminology, the data may be skewed. The Stanford Achievement test is one of the most popular and a version is used by many public and private schools who are required to administer this type of exam on a yearly basis. It is important to review the program's information about which test they use, how it is administered, registering for the test and requirements, both system and other, as a proctor may be needed to confirm the integrity of the process.
After looking at all of the information, there is one more factor that must be researched before parents can take control of the decision. Every state has different requirements for homeschooling and it is the family's responsibility to find out what those are. In some states, annual testing is required even if the results are not submitted but must be available if the state chooses to audit. If this is a requirement, then parents do not have an option but must have their child tested to stay in compliance which is why enrolling in the best accredited home school program that provides this support is helpful. The official information can be located on the state's department of education website and new families can check with local homeschool groups to get helpful information as well.
If annual standardized testing is not required by the state, then parents can choose whether to have this administered or not. There are arguments for both sides of standard testing and, as noted above, it isn't a single tool that should be used to measure how a student is doing but it is useful for several reasons. One reason a parent may decide not to have their child take the test is if they are a very poor test-taker and the results would not be accurate because the pressure and stress would affect the student's ability to answer the questions. Be sure to discuss with their teachers to let them know about this issue and see what can be done to help the student become comfortable with tests as there are necessary exams once they reach high school.
In addition to meeting state requirements, the benefits of taking the standardized test through the best accredited home school platform is it helps parents identify areas where their kids may need additional help due to lower than average scores.
The Stanford Achievement test provides results in score form as well as grade/month so students and parents can easily read the information. If a student scores lower than their current grade then it's a good indication that there is work to do that may need to be covered outside of the curriculum such as social studies, etc. Since parents are the primary teachers for K-2nd grade, the test can be a measure of how the parent is teaching each of the subjects, especially the more important ones like math and English.
Older students, 3rd grade and up, may have parents only, teacher only or a hybrid so it is important to know how and where to make changes that benefit the student so everyone is accountable for the results. The test helps prepare students for major exams which become more important in the higher grades like the SAT and ACT or a college admissions test. By taking the test each year, they learn the format, how to take a timed test and dealing with the pressure of critical events.
The best part of homeschooling is the flexibility each family has in finding the right solution and implementing it in a way that benefits each of their children/student positively. Check the homeschool program to find out what they offer for standardized testing and see how it can be used to advance the student's education towards their goal.