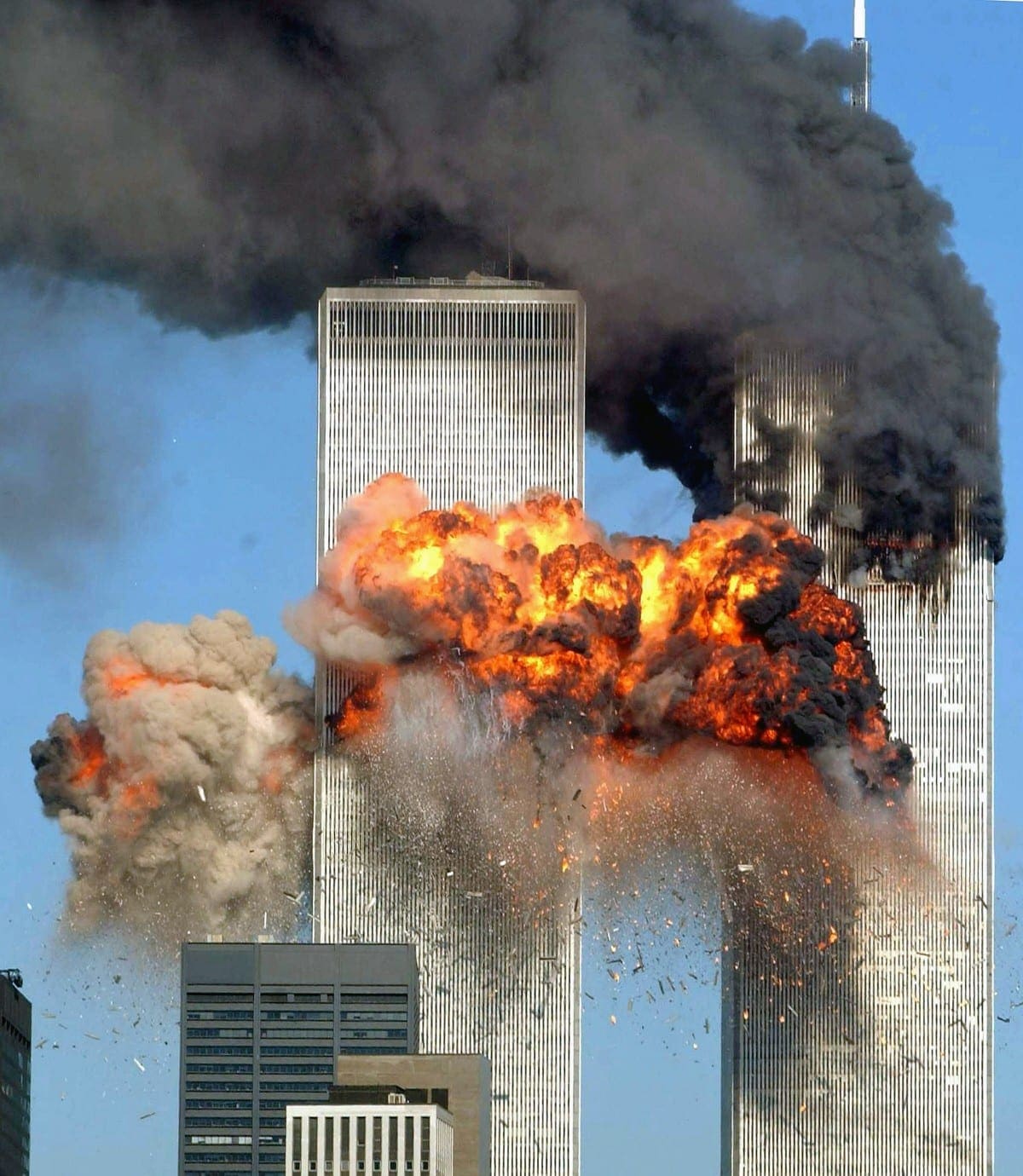 We all know, it was on the 11th day of September, that nearly 3,000 people were killed as 19 al-Qaida members hijacked four passenger jetliners. Two planes smashed into New York's World Trade Center, one plowed into the Pentagon, and the fourth, Flight 93, crashed into a field in Shanksville. But 11 September has been a tragic day througout history.
Here are some of the tragedies that took place on 11th September:
1. 2012– . This happened to be the first day of a series of protests and attacks in which the U.S. Embassy in Benghazi, Libya is attacked, resulting in many deaths, including J. Christopher Stevens, the United States Ambassador to Libya.
2. 2012– Garment factories in the Pakistani cities of Karachi and Lahore caught fire. The fires occurred in a textile factory in the western part of Karachi and in a shoemaking factory in Lahore. The fires are considered to be the most deadly and worst industrial factory fires in Pakistan's history, killing 315 people and seriously injuring more than 250.
3. 2001– Two hijacked aircraft crash into the WTC in New York City, while a third smashes into The Pentogon in Virginia, and a fourth into a field near Pennsylvani, in a series of attacks by members of Al Qaeda. Altogether, 2,996 people are killed. It is interesting to note that, on the same day 60 years ago, ground was first broken for the construction of the Pentagon.
4. 1997– 14 Estonian soldiers die in the Kurkse Tragedy, drowning in the Baltic Sea.
5. 1992– Hurricane Iniki, one of the most damaging hurricanes in United States history, devastates the Hawaiian islands of Kauai and Oahu.
6. 1974–  Eastern Air Lines crashes in Charlotte, North Chalolina, killing 69 passengers and two crew.
7. 1968 – Air France Flight crashes off Nice, France, killing 89 passengers and 6 crew.
8. 1954– Hurricane hits New England as a Category 3 hurricane, causing significant damage and 29 deaths.
9. 1950–  33 die in a train crash in Coshocton Ohio.
10. 1944– World War II: RAF bombing raid on Darmstadt and the following firestorm kill 11,500.
11. 1649– Massacre of Drogheda, Ireland – Oliver Cromwell kills 3,000 royalists.