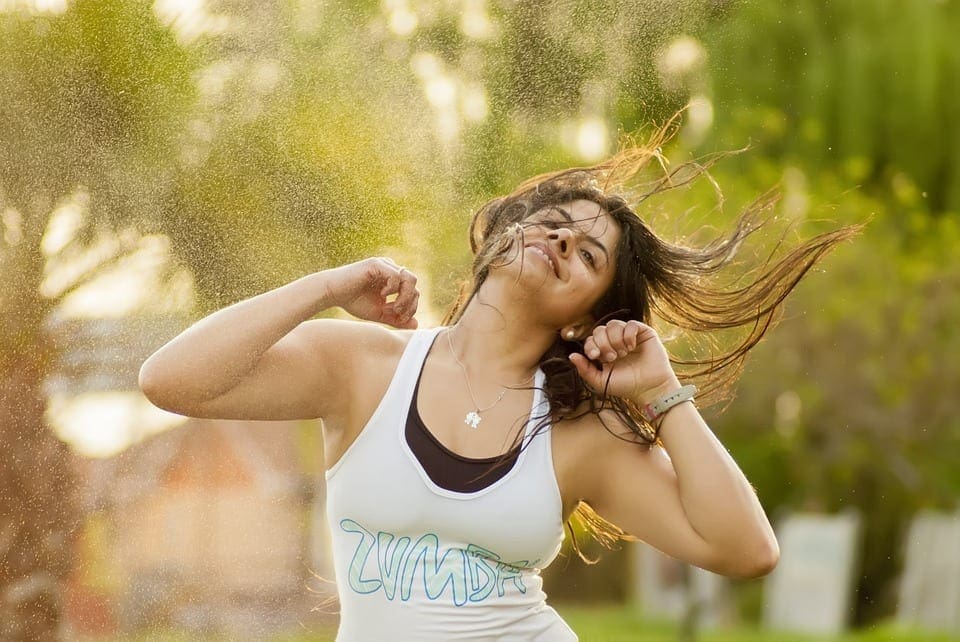 Zumba is probably one of the most fun activities you can do. It's a dance fitness program that is effective in providing you the results you want. Whether you are doing it with friends or you can't just help but enjoy it by yourself, it releases all the stress from your body. There are so many fitness centers that offer Zumba classes. It's one of those workouts that you can easily do and find wherever you are in the world. People talk about it and most likely, some of your friends are doing it. Whether it is your first time try Zumba or dance hip hop classes, you just can't shake the fact that you will definitely want for more.
Here are the top 6 reasons you should give Zumba a try.
Simple – it's fun!
Forget about burning calories part, Zumba is super fun. Have you seen anyone shake their hips and move their body along with upbeat music and not be happy? No one, right! Zumba is one of those workouts that simply don't feel like a workout at all. And if you wear great shoes while doing it, the better the experience. Check out https://bestshoes.reviews/zumba to see which Zumba shoes are best for you.
It burns calories.
We all want to be healthy and fit so we find ways to burn a lot of calories. Zumba is a fun way to burn calories. With all the lunges, fast steps, squats, and other movements, you can burn around 500 to 1000 calories in just an hour. That is the reason why joining a Zumba class is a perfect way to shed some weight without getting bored.
It tones your body.
Zumba can activate every inch of your body – from calves, biceps, and booty! It is a full body workout and doing it consistently will tighten up your muscles, giving you a more toned body. If you are up for a more sculpted body, then enrolling in a Zumba class is the best option for you. In no time, you will be able to achieve that tightened and toned body that you have always wanted.
Anyone can do it.
People of all ages can definitely enroll in a Zumba class. Moreover, it does not require a previous dance experience. You just need to follow some movements and it's up to you what pace you are comfortable in. Zumba is for everyone and not just for the young and energetic.
It will make you feel confident about yourself.
Shaking your body and dancing through the rhythm can definitely make you feel sexy and confident. Zumba is a great workout that will wake your spirit and body and remind you how beautiful you are.
It is not difficult.
Zumba is actually pretty easy. It may appear complicated at first especially when you are not familiar with the steps but so long as you continue doing it, you will find that it is actually pretty simple.