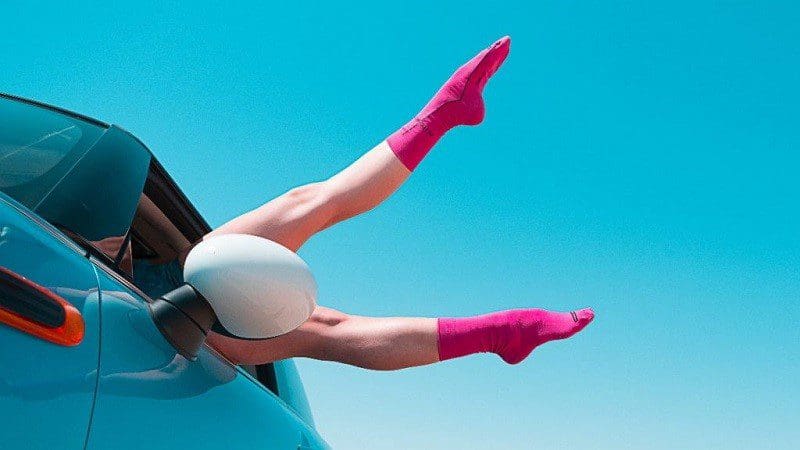 Socks are no longer a bare necessity, but a fashion staple that can tell a lot about a person wearing them. Today's fashion allows us to wear socks from a custom sock lab with both sneakers and high heels, and it seems like Supreme flops look way cooler when matched with some dope statement socks. However, if you're a frequent traveler and you put comfort before aesthetics, then you probably deserve to know which materials and brands are likely to satisfy your needs and make your journey way easier.
Before choosing the right material, you'll have to reconsider certain things regarding what you'll be doing, what type of shoes you'll be wearing, how much your feet sweat, and whether you're prone to blisters. Plus, think about your circulation. Are your feet cold or hot? Also, when choosing the best travel socks, you'll have to check if they're anti-bacterial, anti-fungal, breathable, anti-itch and whether they dry quickly. Here's what we have listed for you.
Compression socks
Functionality and cuteness come in the same package if you're smart enough to choose some of the compression socks perfect for long distances. See www.tiux.co for more details.
These socks were initially designed for those with medical needs. Truth be told, more and more flyers are using these socks to prevent their feet from swelling while on a long flight. They also prevent DVT (deep vein thrombosis). When choosing the right pair of compression socks, make sure they are lightweight, moisture-wicking, anti-odor, and durable. You can find them in different colors and bold designs. However, if you don't like to experiment with colors, you can find them in skin tones as well.
Stay eco-friendly
Bamboo is increasing in popularity since many products are now being made from it, from sheets and baby diapers to men's and women's socks. This ecological material prevents bacteria, so there's no chance you'll experience discomfort or an unpleasant smell. Bamboo fiber protects you from sweaty feet, and that's one of its many benefits. Due to its super-absorbent powers, your feet are likely to stay dry because the bamboo material effectively wicks moisture away from the skin. What's more important, bamboo fabric cares for your sensitive skin due to its hypo-allergenic properties.
In order to stay healthy, your feet need to breathe and the bamboo fabric allows feet to stay cool in the heat and to also stay warm on chilly days. Moreover, we're sure you'll like your feet to remain fresh and odor-free. Anti-bacterial bamboo fibers reduce feet odor. Eco-friendly bamboo fibers are more gentle than many other fabrics and don't irritate the skin.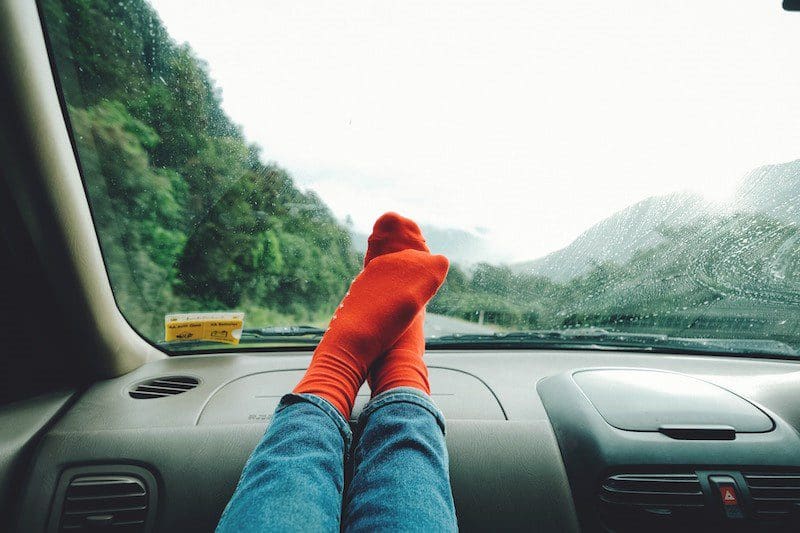 Merino wool socks
There's no substitute for Merino wool. Out of all the high-tech materials that have appeared lately, and which are being used for sports clothes, nothing can overtop wool as a basic material for making socks. Our feet produce moisture, and that's one of the biggest reasons why they become cold. Water is a 32 times better heat conductor than air.
Wool can absorb moisture up to 35% of its weight without losing all other properties, thermal insulation, and softness. Wool keeps your feet dry, warm, and comfortable, and that's something that synthetic socks can't do. It's also known that merino socks are less prone to "stinky feet" than synthetic socks.
Invisible liner socks
No-show socks are the best solution for every day and traveling as well. A famous brand called Stance made quite impressive socks that are lightweight, don't slip off your heel, aren't bulky, and don't have a seam over the toes. They fit perfectly and are absolutely invisible regardless of what you're wearing. Most importantly, they don't slip down your foot, and there are some super cute designs to choose from.
Here, you can always consider buying over the calf socks that perfectly hug your calf and thigh muscles and give you that extra comfort and flexibility while you're walking or hiking with that perfect walking posture. You can consider such socks from Mad Sports Stuff.
Winter adventure socks
If you plan to stay most of the time outdoors, then Alpaca mid-calf boot socks provide warmth and comfort during your outdoor adventures. Also, these make the perfect hunting and fishing socks. They are thick and warm, and a cuff band keeps the socks in place all day long. Plus, they are hypoallergenic and odor-free.
Taking care of your feet is a must when traveling long distances. If you keep them happy, you'll be twice as happy. Take some time to research what will work best for you, and don't be afraid to spend extra money on quality socks since they are always worth the investment.