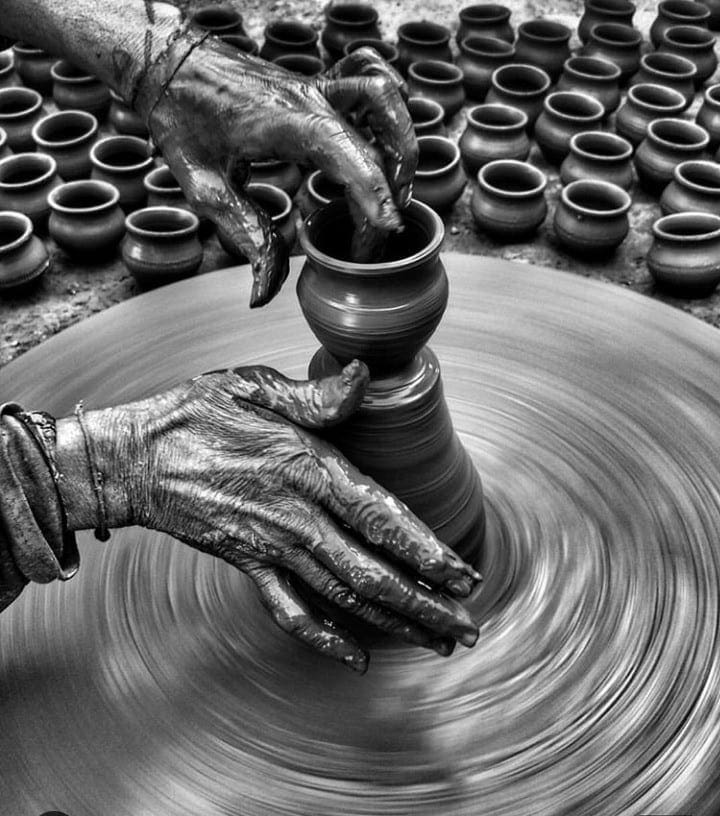 Pottery, an art which turns something as simple as clay into artefacts. It is not only an art but also meal provider for many villagers. While the noise and crowd of the cities are making these arts to stand on the verge of extinction, these art forms still thrive in the rural nooks and corners of the country. Pottery gives us a message that the clay which is not considered to be something holy can be simply turned into something beautiful or useful. The rural people still eco simplicity and aesthetic beauty which is not polluted by anything. The tender hands of the rural kids or the hands of the rural people that have grown weak are still keeping pottery alive.
If you took a cracked pot and cracked that cracked pot you would be approaching the level of cracked pottery we are taking about here…
About the Author: Vaishnavi is a student at the School of Communication, MAHE, Manipal.