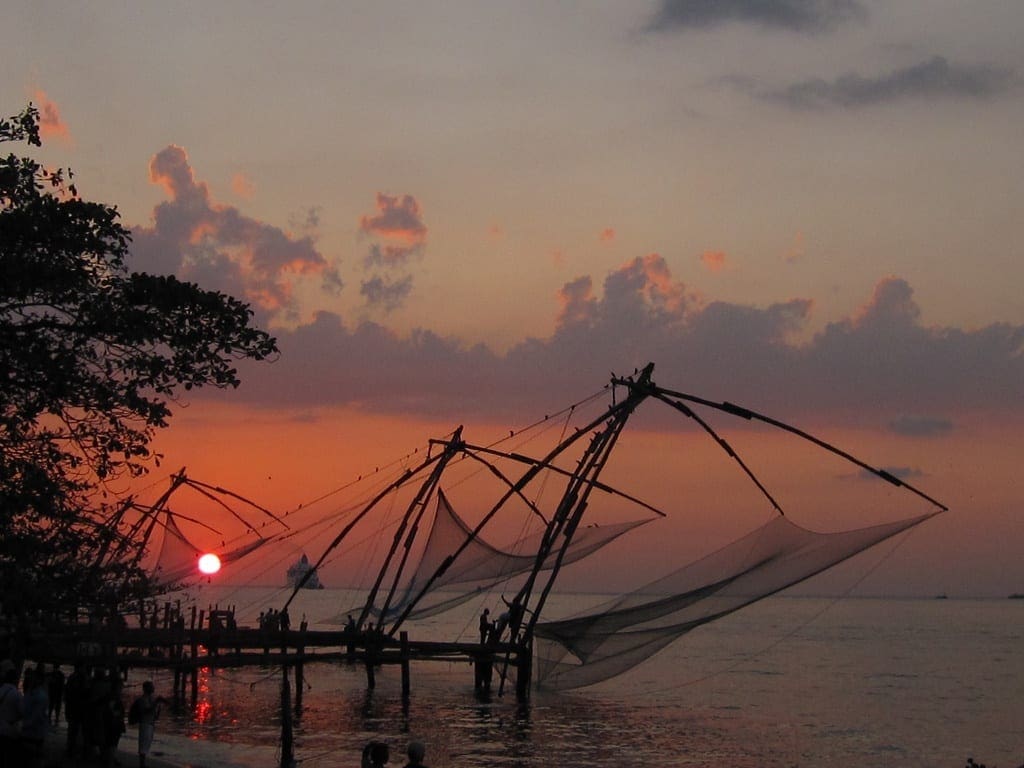 Sipping on tea whilst watching the sunrise from the bay of marine drive or one of the many beaches of Kochi just happens to be one of those ineffable moments in life. Yes, Kochi! – The Queen of the Arabian sea, the centre of international spice trade, a cultural hub that will bring joy to any history buff. It is a place that one could not envision.
Pedro Alvares Cabral established the first European colony in India at Kochi during the 1500s. over the period of the last few centuries Kochi has had many influences from all over the world. It happens to be one of the first places that Christianity was introduced to in India. Now enough of the history lesson for now. Given that Manipal is only an overnight bus journey away, visiting the serene backwaters of Kochi is a must and can easily be done during one of the long weekends instead of getting bored out of your mind.
Kochi is the biggest metropolitan city in all of Kerala. The city has developed immensely over the past 10 years resulting in a much more accessible transportation system in and around the city. There is no language barrier here it's easy to get around and the natives are enthusiastic to help you out.
For the photography and nature lovers, Kochi can essentially be considered a small slice of heaven. For the shopping enthusiasts and bargain hunters there are a large variety of commercial streets like Jew street, MG road, Broadway, etc. to choose from along with the malls that are located towards the heart of the city.
For the food enthusiasts Kochi happens to be a gastronomers dream filled with fresh sea food, traditional south Indian dishes, street restaurants at every nook and corner as well as cafes. If you are staying for a few days, there are high chances of gaining a few pounds.
The best time to visit Kochi would be during the even semester as it would give you a once in a life time opportunity to attend the Kochi Muziris Biennale which is an international contemporary art exhibition. At the Biennale art is expressed through every medium possible and leaves you in awe once you have visited the exhibition.
In essence there is something here for people of all interests here so the trip will only lead to a desire to return to visit the beautiful city of Kochi even if it's just to watch that beautiful sunset this time with that chai.