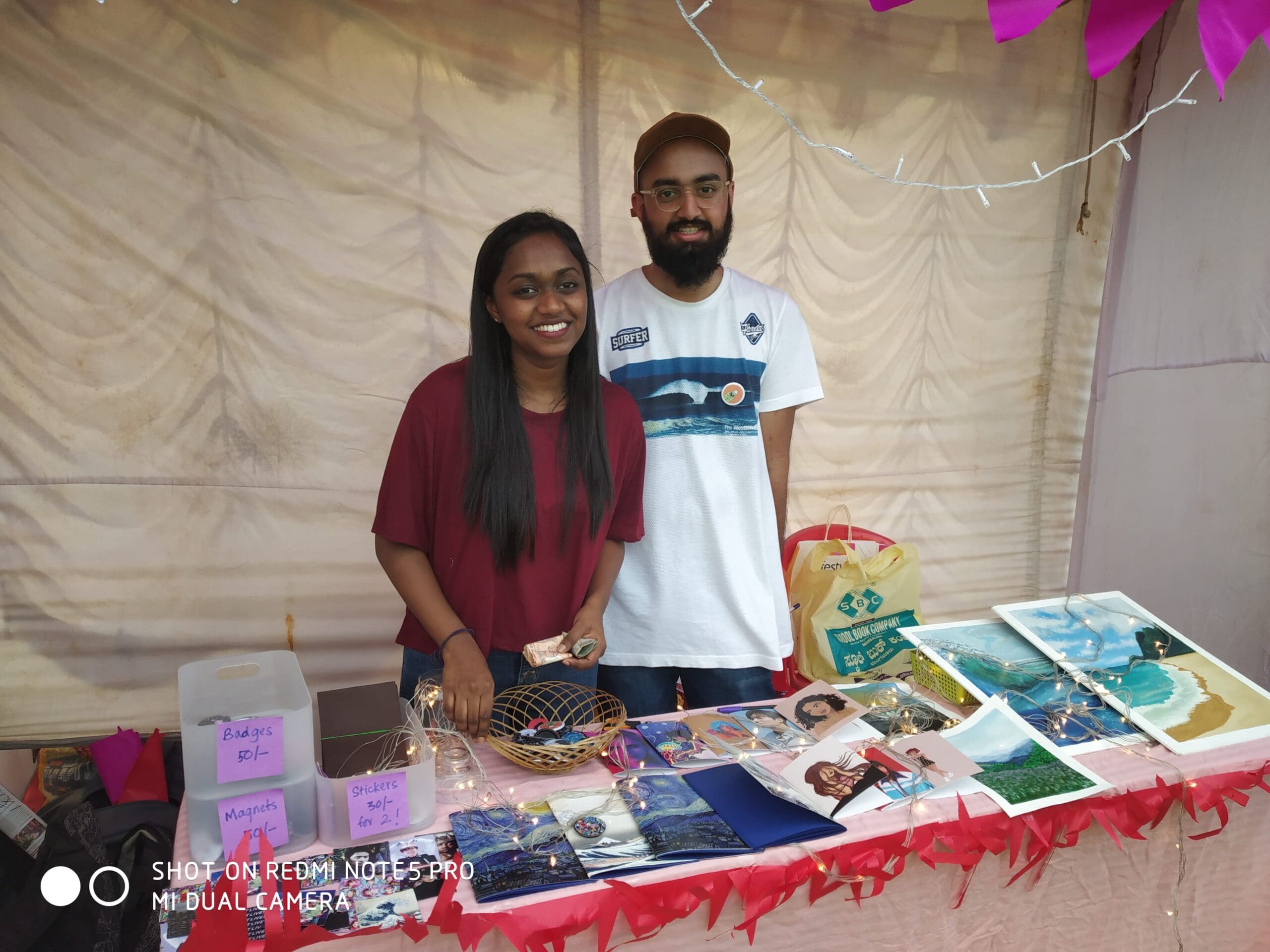 An artist with her beautiful works.
Sanjana Katuri , started selling her works an year ago and today , she has her own stall at the Manipal Flea.
Passion turned profession , this artist has put up an amazing stall with badges , stickers and handmade greeting cards , all works of her imagination. An overall lovely stall that attracted a large number of audience to her works , it stands out as a beautiful stall at the Manipal Flea.