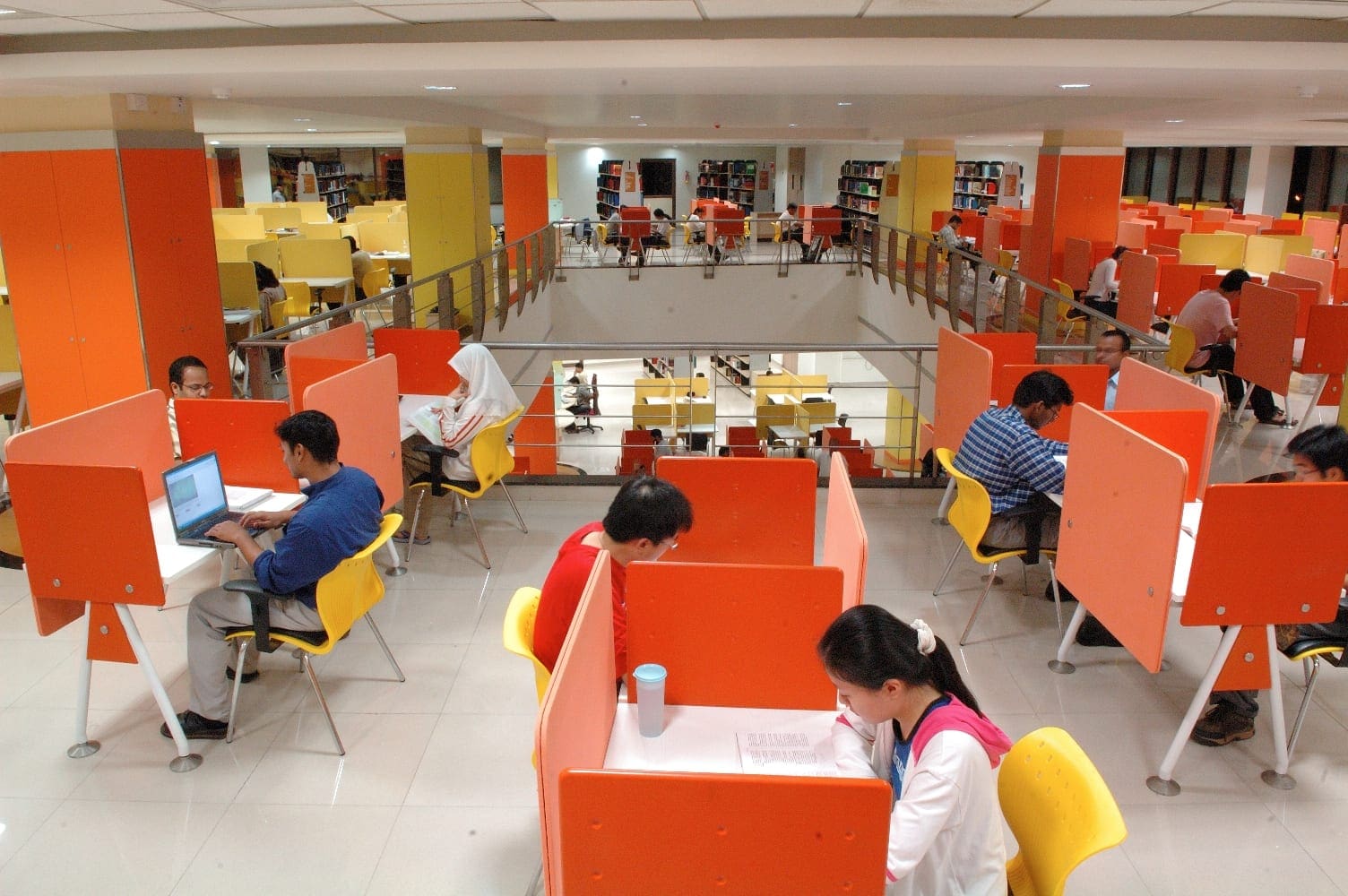 A state-of-the-art facility that provides every resource available for its students to gain mastery over their field of interest.
With its unparalleled choice of books and research work, it can serve as a means to allows young minds to explore every subject in depth and gain knowledge at par with the finest scholars in the world. It also provides e-resources that can be accessed through the inbuilt computer lab and an audio-visual room.
Furthermore, there are both group and private study areas catering to all varieties of learners to further fuel their zeal to achieve the highest expression of their potential.
Too bad this doesn't happen…
You see, most of us here at MAHE believe in giving books the highest degree of respect. For, after all, books impart knowledge and knowledge is divine. Hence, our dear library is no less than a shrine. And visiting the same is no less than a pilgrimage. Just as in cases of pilgrimages, we all know we should go as frequently as we can but often, for most of us, our plans remain plans. Up until a catastrophe in the form of exams enters the picture, that is. Moreover, just like in any other pilgrim community, there are certain students who exhibit exceptional levels of dedication and discipline to carry the task out regularly.
However, the categories into which some devotees fall remains up for debate. These believers consider this shrine to be the best forum for professing their undying love for their partner by scribbling onto the walls of their private study cubicles. Regardless of the subdivisions, it is heartwarming to note that in a manner similar to the consideration given by the pilgrims to places other than the actual sanctum, everyone appreciates the library board set up for their relaxation every month.
…..the one in the ground floor? Near the lift? No? Okay…
So there you have it. The MAHE Library. A place where you realize your potential… Or not.