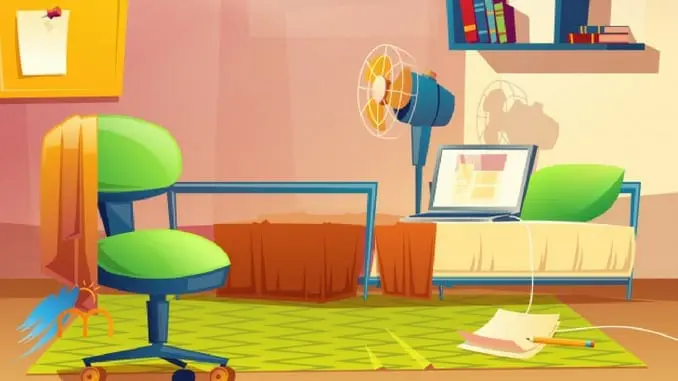 "No ATM nearby, not enough AC rooms, mess is too far away, Night-Canteen is just not good enough, perm time is too early (we really shouldn't have one!)."
All of these are statements given by students living in the MIT hostels. Some complain a lot while the other whine and cry about the little things that irritate them. I feel that there's no point in cribbing and whining when you know you have to live four years here. You may call it a hell hole, a prison or whatever but it is here that you will spend some of the most cherished moments of your life. If hostels were anywhere close to the comfort of home then there would be no charm left in them. It is just the way they are meant to be and we have to learn to live in them. It is a life we would never have thought of living before.
Birthday celebrations, late night gossip, playing Counter Strike all night long or simply wasting our time watching movies until the break of dawn. Hostels have taught me so much more, and how to live life to the fullest. Never would I have imagined that I would get battered with eggs all over my head and get my clothes ripped apart by some of my best friends on my birthday! Yes, believe it or not, it is how hoteliers show how good a friend they are. It's almost as if it's a competition. The friend you are the closest to ends up trashing you the most! Also, to top it all up you get drenched from top to bottom in ice cold water with god knows how many additives. These so called 'additives' commonly include shampoos, detergent, oil, eggs etc.  But it's not always you who has to face the heat, it is payback time for the rest of the year when your friends finally get a taste of their own medicine and it's your turn to be on the other side of the table.
Gaming is another big rage in our hostels. One would find students on their laptops competing against each other in 'Counter Strike' or 'Age Of Empires' until the wee hours of morning. Late night gossips are also one such thing. One does not realize how time flies by and before we know it, it's morning and we have to go for class. Nature calls, and we fall asleep in class and we only have ourselves to blame for it but somehow we find happiness. After all, nothing beats the satisfaction of beating one of those big shot gamers heads up in CS, does it?
We find comfort in the smallest of things in life. We have become conditioned to be so. Staying away from our homes, away from our families, after all, our friends in the hostels are those who give us company.  Before we realize it, friends become our number one priority. We not only remember the number of bunks we have but also the number of bunks our friends have and so we wake each other up in the morning. The camaraderie that all of us have is just amazing. These friends are there with us when we want to study, when we are happy or even when we are low and depressed. They are all we have for comfort here in Manipal. It is like one big family living in a building.
It is such memories that we will cherish and remember some 20 years down the line. It is my guarantee that we won't be complaining about the lift not working after 12 or the poor infrastructure in the hostels, in fact, we will fondly recollect them because this was 'the life we never had'.