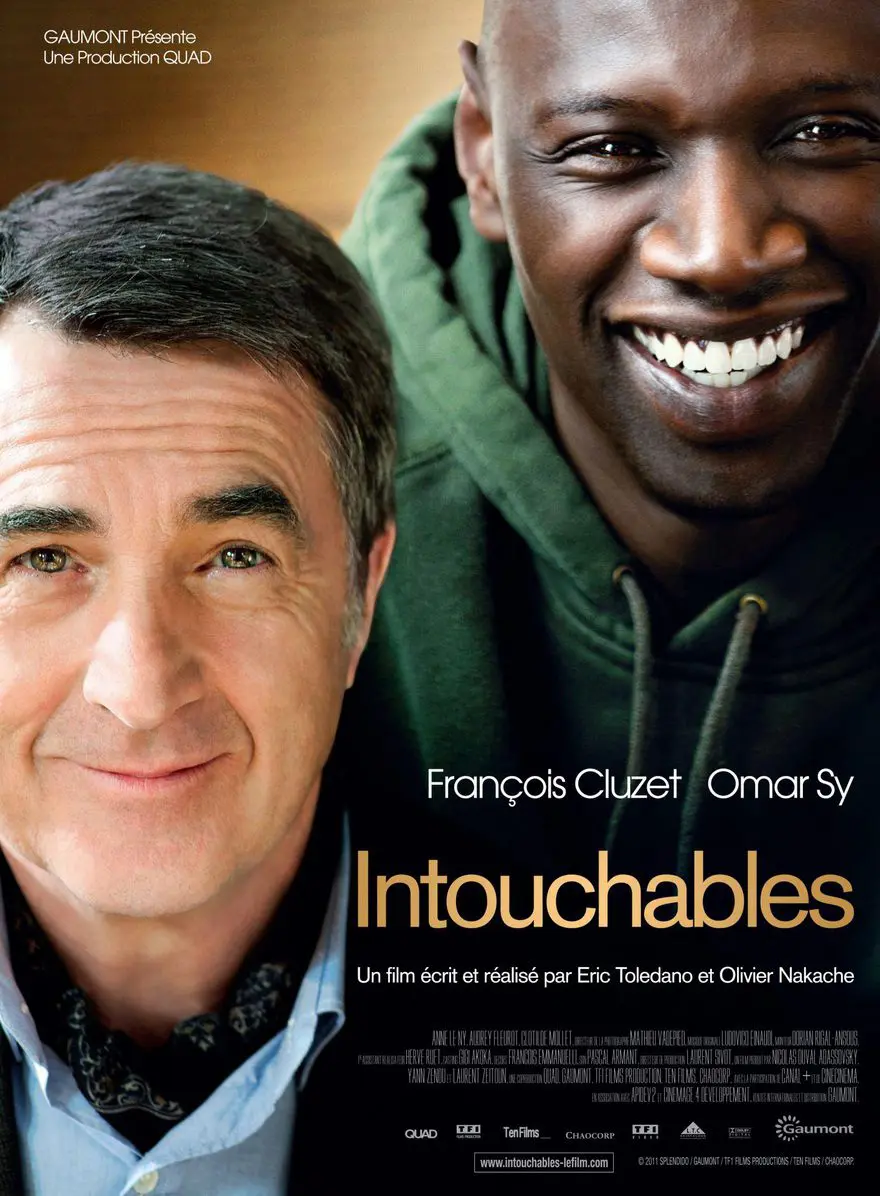 It's funny how pleasant evenings pursue you at the most unassuming. It was one such evening where, taken over by a state of non-doing, I  came across the invite for the french movie Intouchables. The screening was organised by Alliance Francais, Manipal in the MCES(Manipal
Centre for European Studies, near the Police station) building at 6.30 p.m today.
Intouchables is a true story of two men who should never have met – a quadriplegic aristocrat who was injured in a para-gliding accident and a young man from the ghetto.
The movie revolves around how the two, enrich each others' lives. While initially, this may sound like the mismatch-become-bestfriends cliche, it is intricate in its storytelling, and dignified in its portrayal of the friendship between Philippe(Francois Cluzet) and Driss(Omar Sy).
The touch of humor, makes the movie an enjoyable watch. Omar Sy excels, as a comic actor and Francois Cluzet is brilliant in bringing out the pent up emotions of an incapacitated man. The background score is beautiful. Overall, an evening well spent.
MB Rating: 3.5/5
P.S: The next French movie screening will take place two weeks from now, keep watching this space for more information