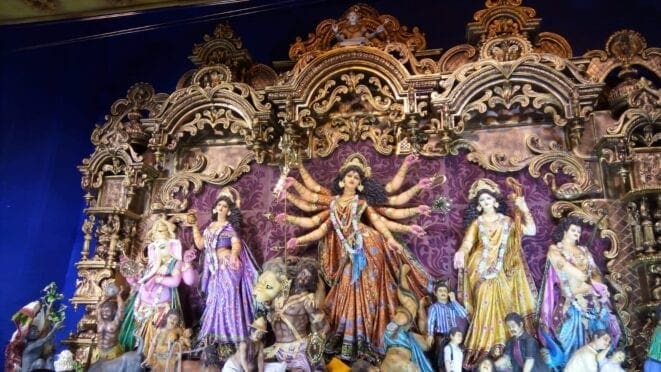 The last moment I remember in Manipal was me running over from one place to another to take photos in the MIT Hockey grounds during Holi in March, just 2 days before college closed. Fast forward to now, it's Durga Pujo already.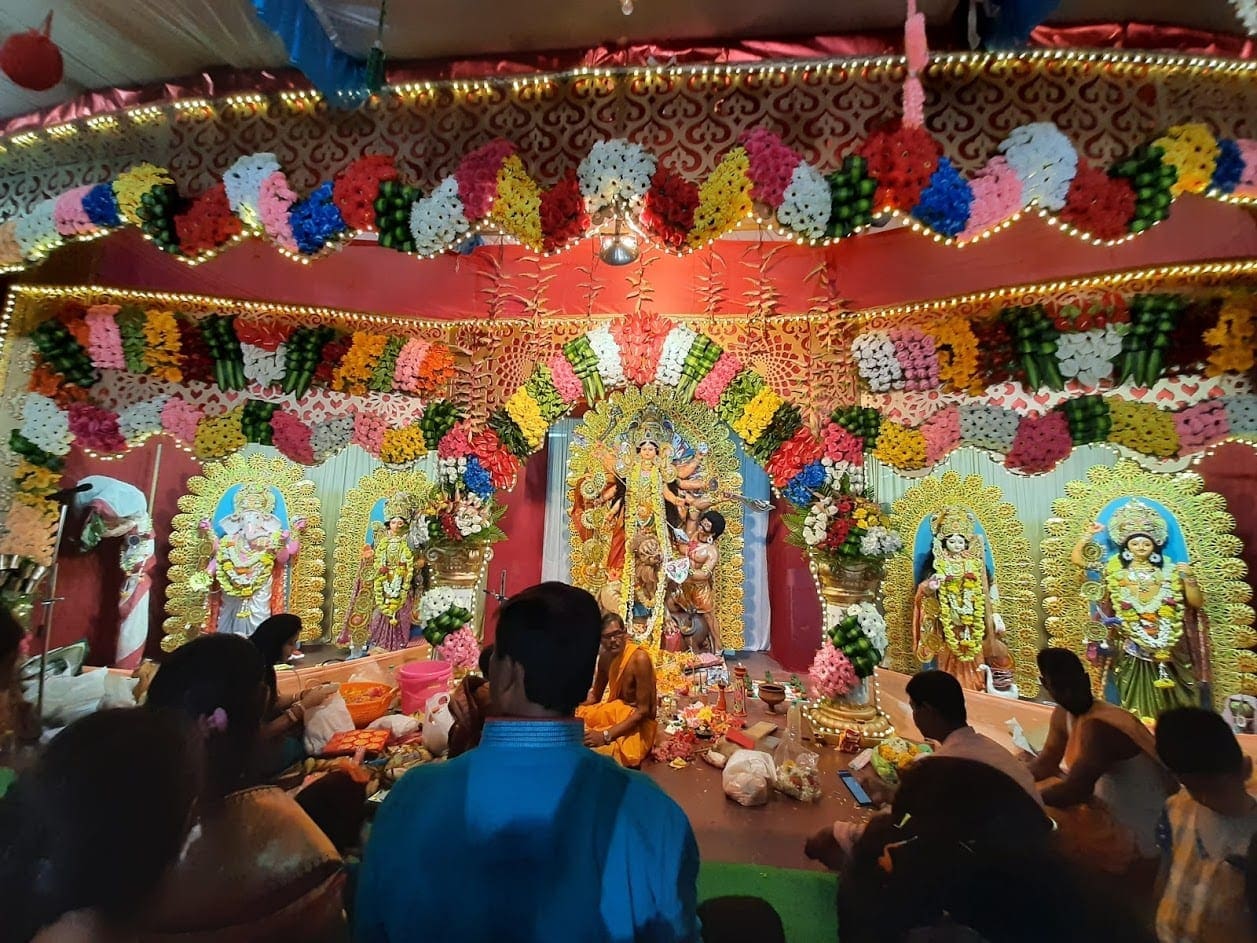 Certainly not the way I was imagining how this year would be when I was back in Manipal last time 7 months ago. But well, the entire world is suffering and not me alone, right? When the vaccine is out and things are "Normal" again, the subsequent Durga Pujos will be amazing just the way it used to be! Right?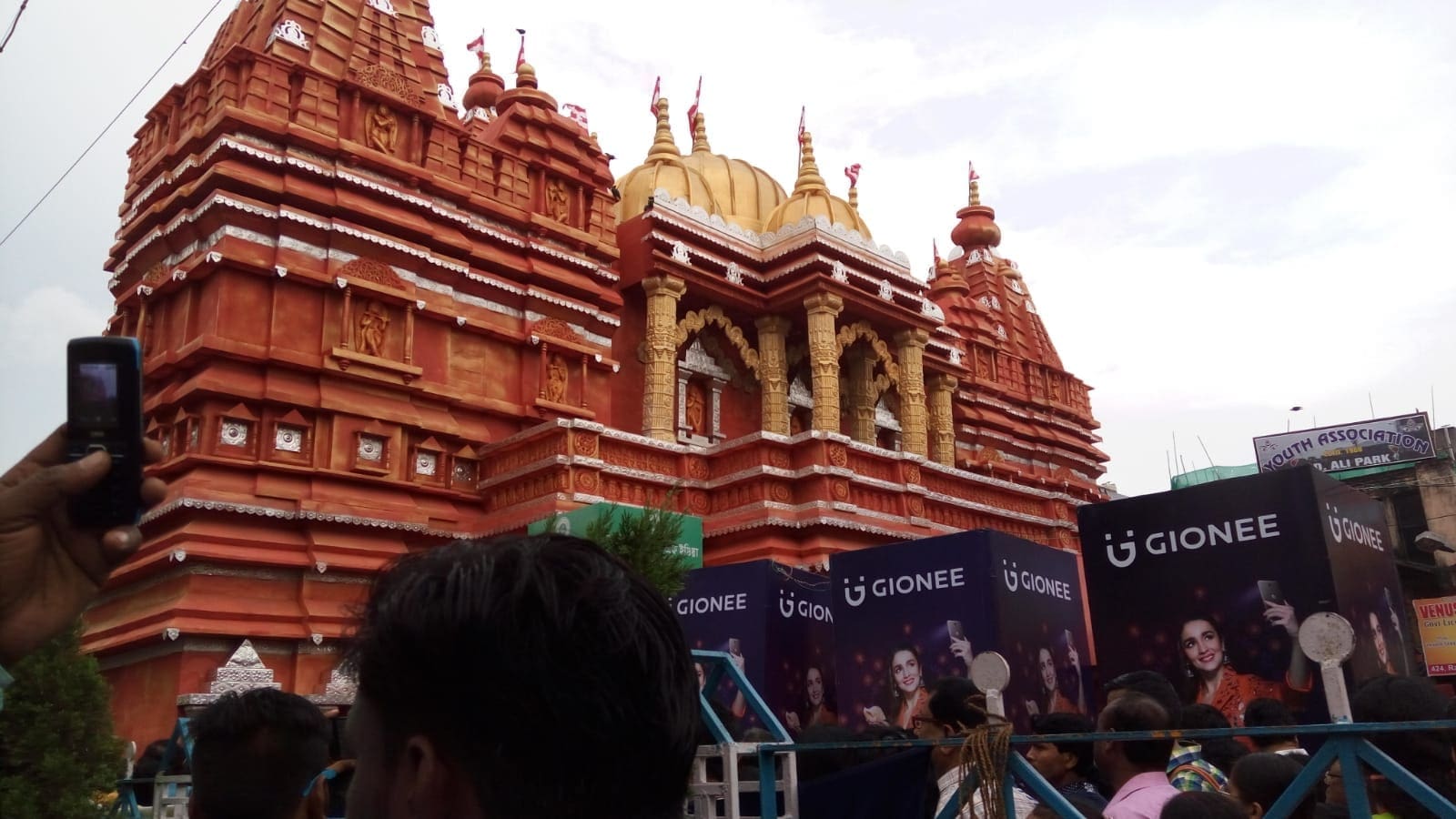 Having time in my hands, I couldn't help but introspect on these thoughts dwelling in my head, about what Durga Pujo used to mean for me as someone born and bought up in a pure Bengali family in the heart of Kolkata to now.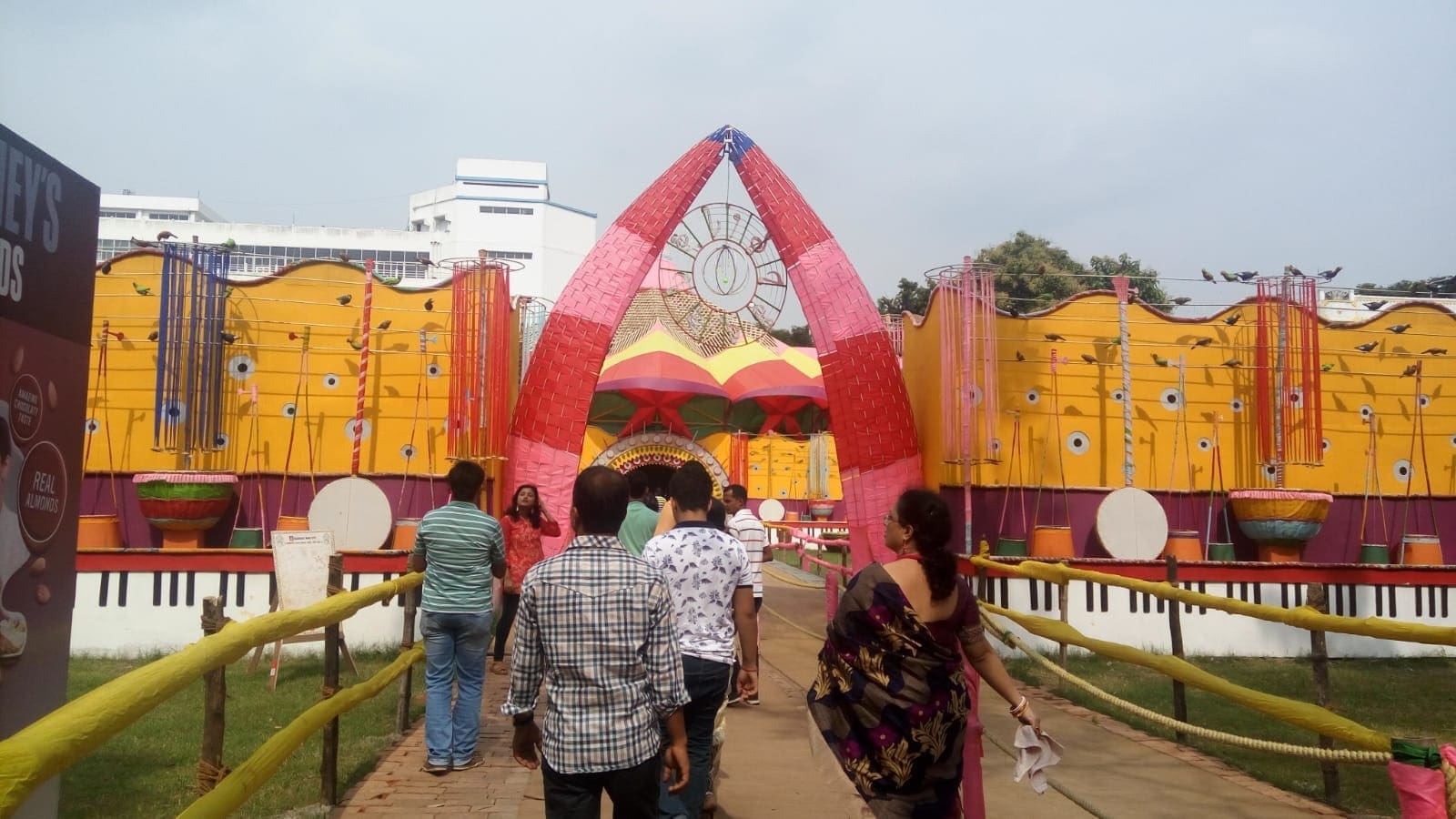 Family, Exams, and Pujo
While growing up till the time the pressure of the ICSE Board actually comes into play, Durga Puja was all about hopping pandal to pandal with parents. The request for multiple ice creams wasn't really turned down and that meant the world to me back then. I mean come on, who wouldn't love 3-4 of the new Snackers Cornetto by Kwality Walls that were completely new back then?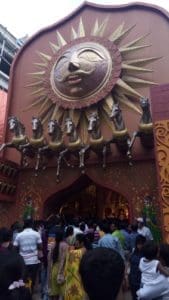 Going out in new tees every day, getting scolded for dropping ice cream on them, and the amazing non-veg food throughout the 10 days of the Puja from Ekadashi to Doshomi (Sorry for all the non-Bengalis out there going through a period of fasting and veg food 😛 ).
As study pressure increased, the number of days of celebration went from 10 to 5 (Soshti to Doshomi). Using the male privilege, I was allowed to go out alone to the nearby pandals for the first time, which was an enthralling experience in itself. The feeling of being a "Grown-up" is certainly amazing, right? And getting a whole 100 bucks to spend whenever I went out, Woah! The world was mine (Also Rs 100 had some value back then 😛 ).
For 10 bucks you could have 14 phuchkas (Gol Gappas for the non-Bengalis, just slightly better)! The new clothes every day during the Puja stayed as a constant.
Pujo with friends
Growing up further, being a true Bengali – Despite study pressure, the 5 days of celebration was not compromised upon. Not to mention waking up at 4 am on Mahalayas and turning on the radio, finally making sense of why the adults do it. The main pujo switched from going out alone to going out with friends, pandal hopping like crazy and going on crazy food sprees! Parents were getting older and busier, so they stopped going out maybe apart from 1 day.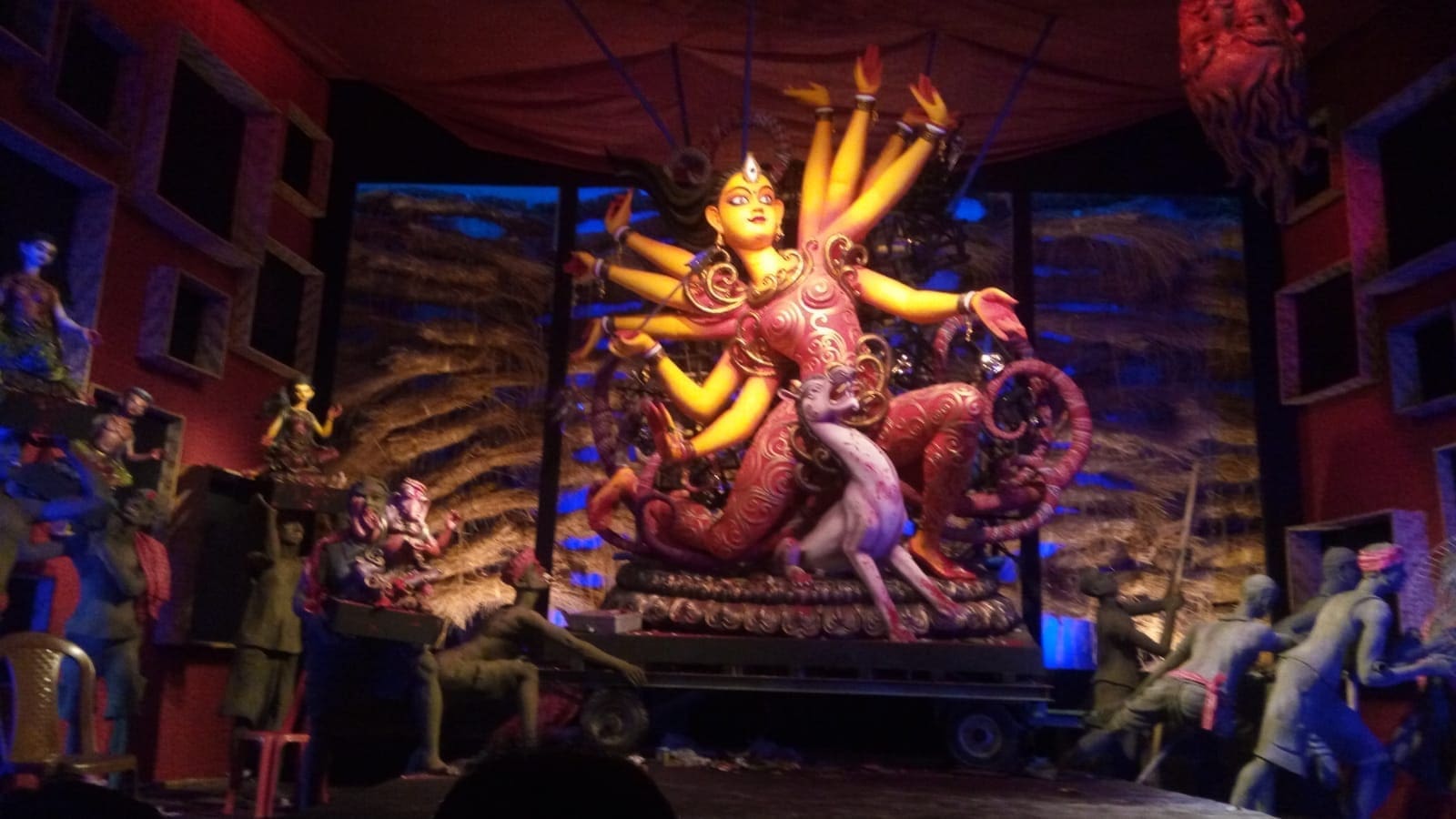 I stopped being so excited about the new clothes as the "Pujo Pujo feeling" took over. A legal 5 day break from studying and everything, how can one not like it? Not to mention the 20 days holiday from the hectic schedule of the school.
Durga Pujo for those in a Relationship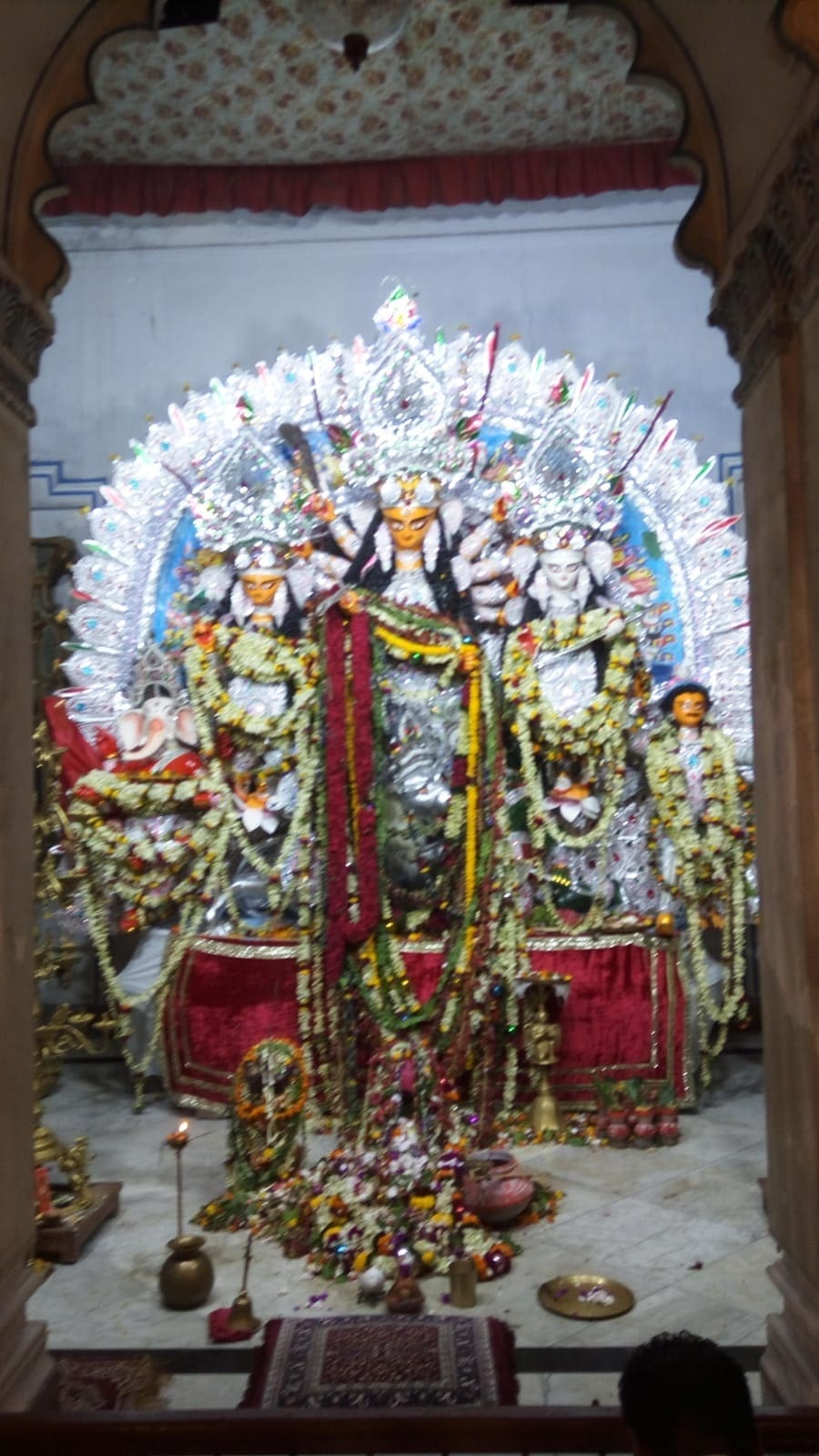 Next comes the stage of moving on from "Just Friends" to something more. Getting abused by friends of old because of ditching their plans to go out with your "special one" is worth it, right? (Spoiler alert – No).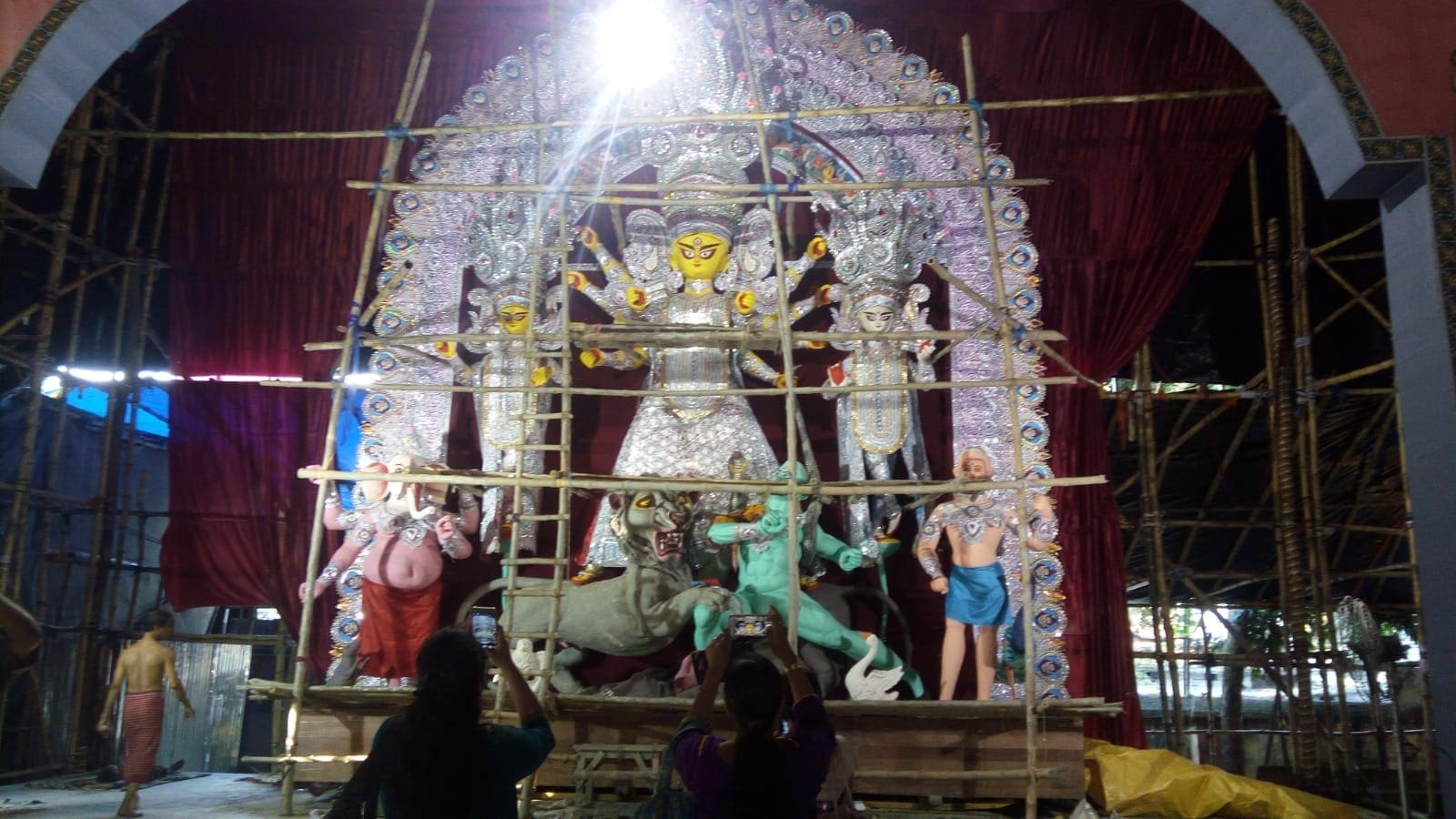 Making the plans from a month in advance as she doesn't enjoy the same male privilege of going out with friends whenever she wants was hectic low key bought the "Pujo Pujo Feeling" a month even before it started. I mean the 12th boards is still a few months away, what harm can a falling in love and distraction from studies do? (Spoiler Alert – A lot of harm, but given the chance, I'd do it again.)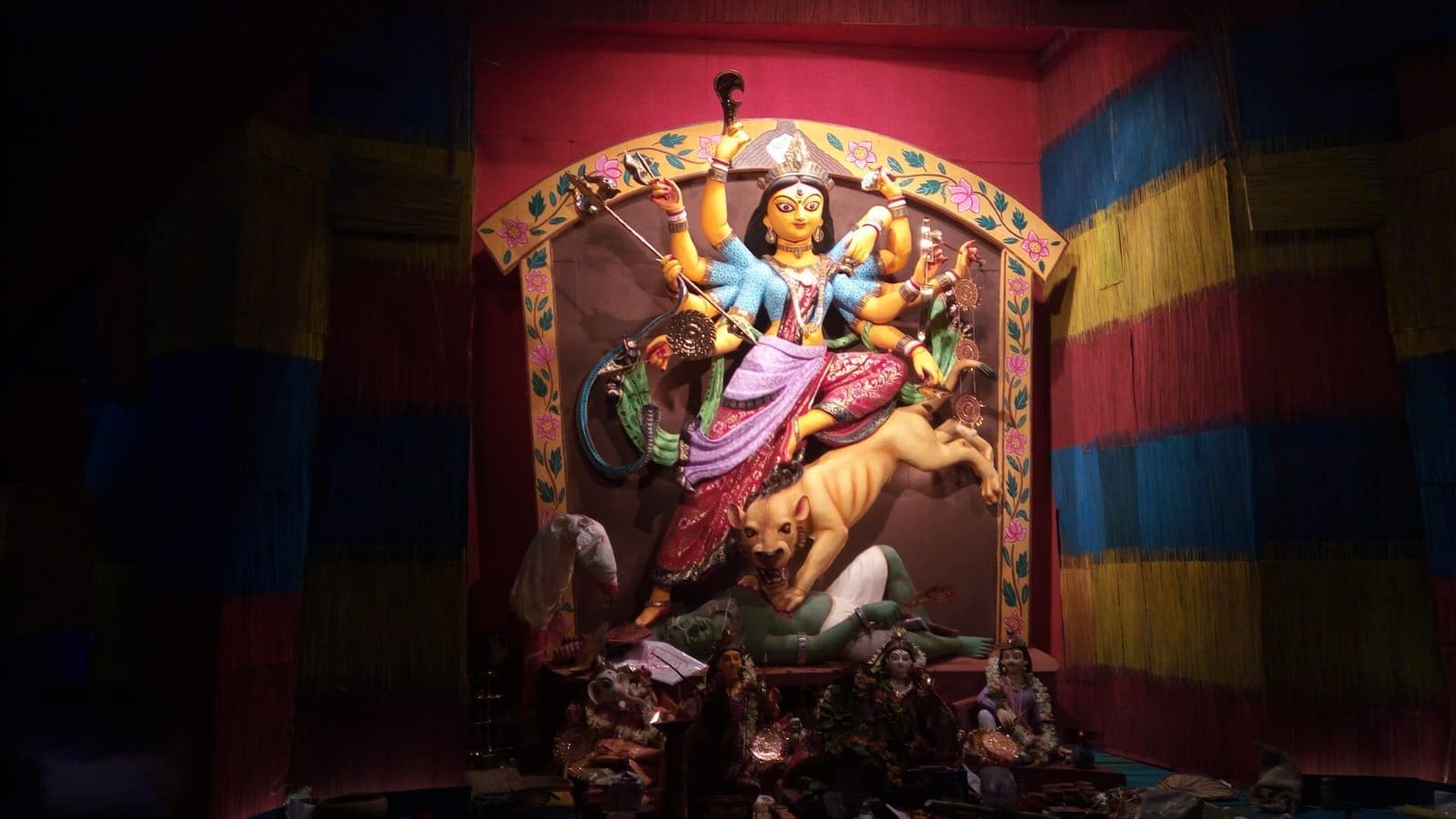 So, the relationship didn't work out and all the regretting about not going out with your friends last year isn't going to help. And now you can't do it again, since you are going out to study in a new place 2000 km away from home. That too a place like Manipal, that does not have the concept of holidays for Durga Puja ( And most other festivals), other than Dusshera (Doshomi).
Durga Pujo in Manipal?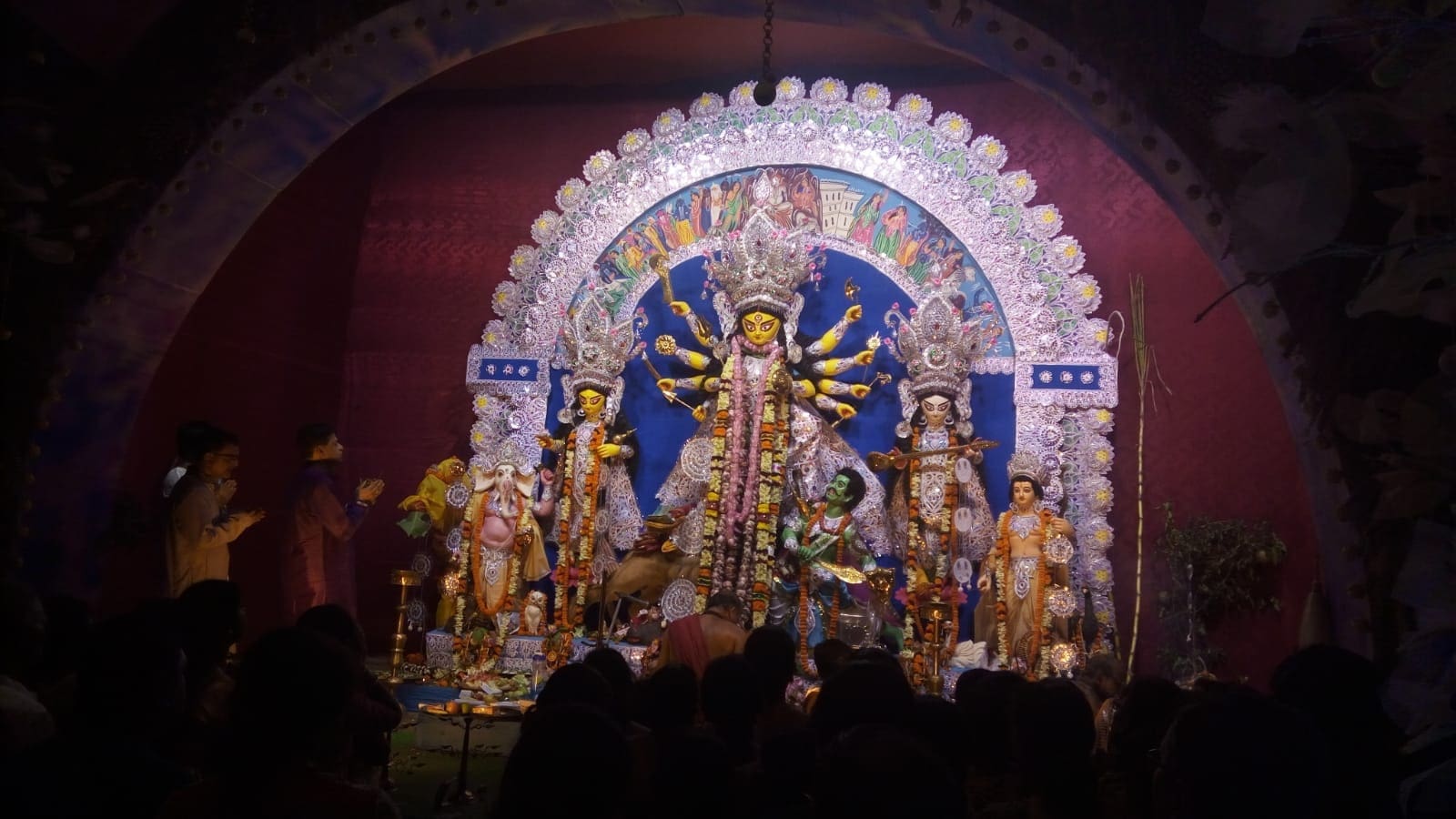 So that essentially meant all the hype about Durga Pujo in my life has come to an end and I as a rational person who wanted to move on in life accepted that. But not the die-hard bong in me. So I found a morose myself on a bus to Mangalore from Manipal at 8 am in the morning, where I met a few fellow Bongs from different campuses and the "Pujo pujo feeling" was back again.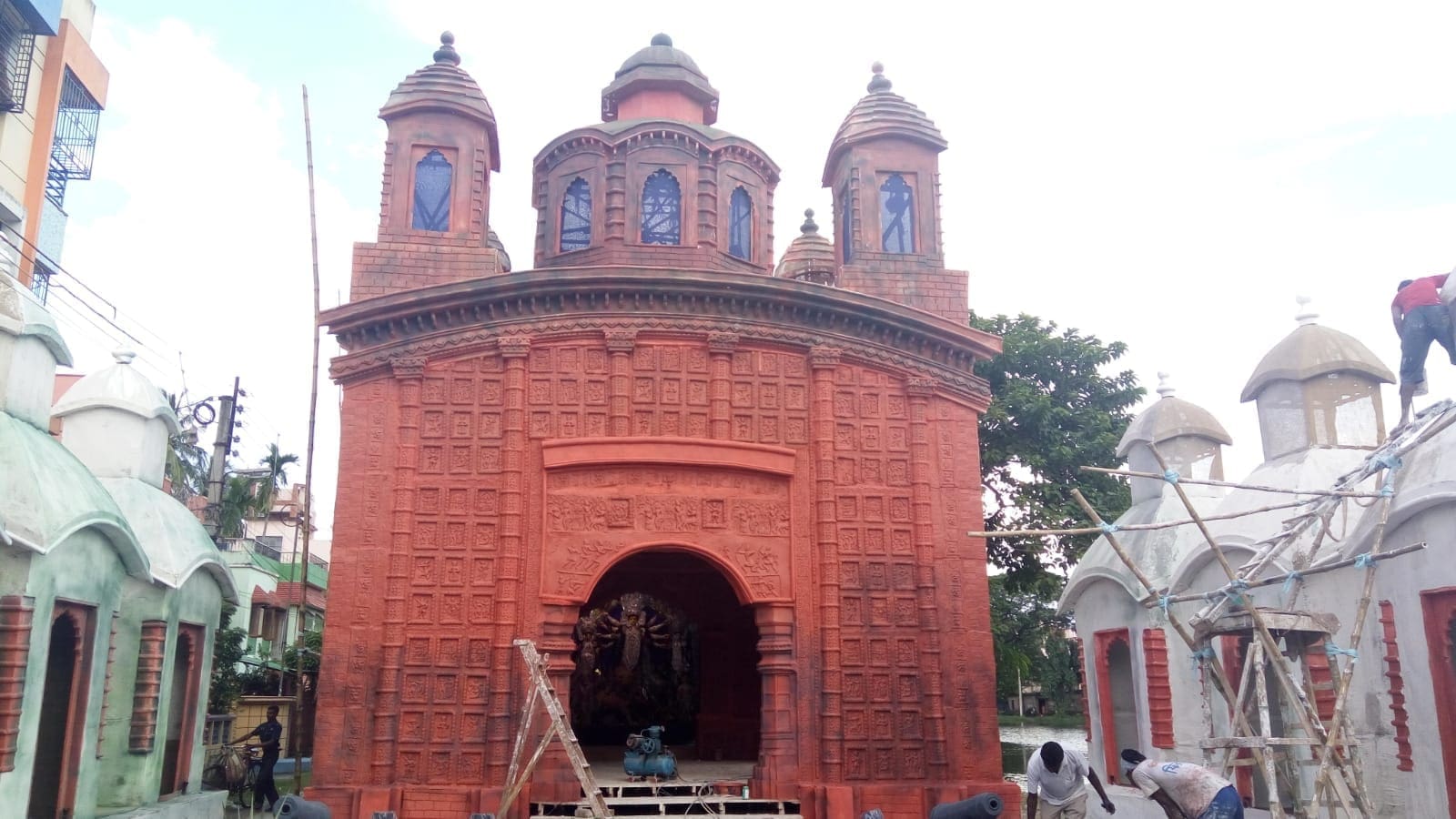 What harm can skipping class for the first time without any good reason do? (Spoiler alert – A LOT. Skipping class is an addiction that could be worse than hard drugs 😛 ).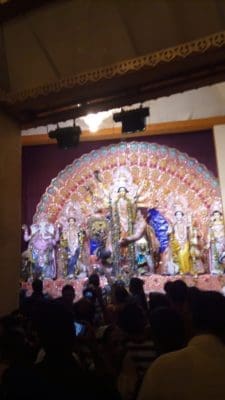 After going about in Mangalore for over a quarter of a day from the Bengali community's Durga Pujo to getting to know different places in the city, the ride back home was certainly joyful. But was it the same as every year? No. But that's life, it changes with time.
Coming back to the present, it's the 4th day of Durga Pujo (Choturthi) as I am typing this down. Despite people crowding like crazy amidst the pandemic, I have enough sense to stay back home. And hopefully, the Calcutta High Court order to stop people from entering pandals apart from Organizers will bring some good.
A Full Circle
So coming back to the part where I am retrospecting what Durga Pujo is for me this year, I realize I have come a full circle.
I'd give anything to go out pandal hopping with my parents who are older now while holding their hand the same way they used to, having as many ice creams as possible seems like a dream come true, and even though the new clothes are here, that is not what is exciting anymore but the fact that the Pujo might bring over a much needed positive change for people going through a lot is.
Yes, the same enthusiasm about pandal hopping with friends is not there, but for as long as my heartbeats, it will keep skipping a beat whenever Mahalaya music by Birendra Krishna Bhadra plays at 4 am and we hear the "Dhakis" of Durga Puja. Circumstances change, but we are who we are and there is nothing wrong with it. Be yourself, be happy.
Wishing all of you a very Happy Durga Puja and Navaratri. Please stay home and stay safe. Hopefully, in the upcoming year, something can be planned in Manipal in the "New Normal".