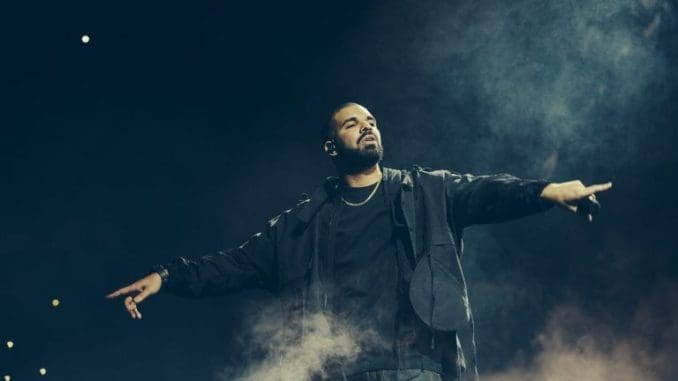 Billboard has announced that Drake will receive the prestigious "Artist of the Decade" award to honour his contribution to music in the 2010s. Drake has won 100 awards throughout this decade, including four Grammy awards, six AMAs, two Brit awards, and a record 27 BBMAs. He rewrote the rules of what it meant to be a rapper in the 2010s, and everyone followed. Here is how he did it. 
 Aubrey Drake Graham was born on October 24, 1986. In 2001, he bagged a role in the Canadian teen drama "Degrassi." At the time, he was already working on his music off-camera. Drake quit acting in 2008 to pursue music full time. In an interview with Complex in 2009, Drake revealed what got him into rapping. 
 "How I got into rapping was, my dad was in jail for two years and he shared a cell with this dude who didn't really have anyone to speak to." "So, he used to share his phone time with this dude and at the time I was probably 16 or 17, this dude was like 20 to 22, and he would always rap to me over the phone," Drake said.

"After a while, I started to get into it and I started to write my own s— down," he continued. "And after a while, he would call me and we would just rap to each other."
 Drake formally introduced himself to the hip hop scene with his third mixtape So Far Gone, a project consisting of conventional rapping with softer flows and melodies that made it seem like the artist was singing not rapping. This blueprint of sung rap songs was not exactly new. Kanye West's 808s and Heartbreak and Kid Cudi's Man on The Moon made their efforts in closing the gap between hip hop and pop but Drake single-handedly picked up the concept and took it to new heights. 
Drake's rise was the final nail in the coffin for the narrative that it was important for a rapper to collaborate with a singer to produce a sensual or joyful hip hop track such as Jay-Z's Empire State of Mind and Eminem's Love The Way You Lie. 
 By the time his debut album Thank Me Later released, he had already overshadowed the likes of Kanye West and T-Pain and became the most popular figure in the genre of melodic rapping. The album's most popular track, Find Your Love, went on to become a reference for melodic rap artists. His fourth album, Views, finalized the future of 2010s rap. 
The success of hits like One Dance and Child's Play did not go unnoticed among rappers. Everyone wanted numbers like Drake now, as he was on a whole new level. However, some of the veterans— one of the best known of them being Meek Mill—were not on board with this change. While Meek's intentions for the feud are debatable, Drake's victory and its reaction among the community-made one thing clear. Hip Hop was changing and the fans were ready for it.
 By 2018, the transition was complete, with almost every new rapper embracing melodic rapping. Post Malone, Juice WRLD, Lil Uzi Vert, and XXXTentacion, to name a few. Fast forward to 2021, almost all rap is singing. While some may argue otherwise, it is definitely a victory for hip hop. The genre that was once considered one-dimensional has now established its identity as fluid and multidimensional. 
 Drake has been rewarded well for his contributions. In addition to his 100 awards, he now sits atop a 180-million-dollar fortune. Nevertheless, critics have not always been won over by his influence. He has frequently been called out for being a culture-vulture, cornball, and unoriginal. Call him whatever you like, it is undeniable that whatever Drake releases is an instant contender for the #1 spot. 
Drake is too big to fail. He is the artist of the decade.