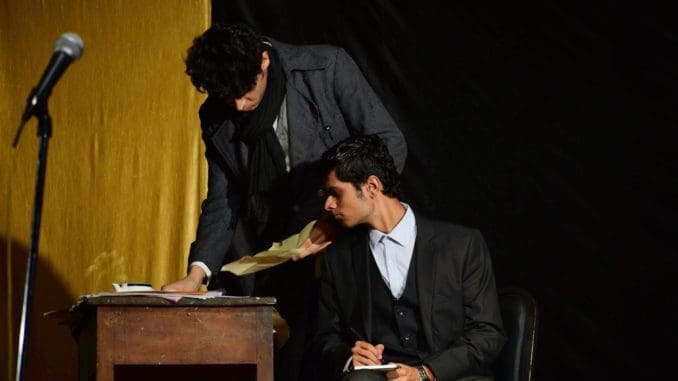 Official MIT dramatics club ADA presented its main production of the semester on 2 November 2019 at Chaitya hall, Fortune Inn.
They say mystery is the soul of existence. With the very same spirit ADA presented 'The Hound of Baskervilles' which is the third of the four crime novels written by Sir Arthur Conan Doyle featuring Sherlock Holmes.
The play begins with Sherlock Holmes and Dr. Watson being approached by Dr. James Mortimer to protect his friend's nephew Henry Baskerville who is returning from Canada. Henry's uncle Sir Charles recently passed away and even though his death was ruled out as natural, Mortimer believes he was killed by the mysterious beast, a dog known as the hound of the Baskervilles. He said that now the heir of Sir Charles' property Henry is also under danger. Sherlock sends Dr. Watson to company Henry Baskerville to Family estate to look into matters. Here Watson  finds out the servants of the house are acting strange. Watson meets Barry and his sister Ms Stapleton who are residents of the neighborhood. But in the end in a shocking turn of events the true identity of the Hound is found in the Baskerville's family History.
During the entire course of the play the audience was on their toes keenly paying attention to know what was about to happen next. The lead characters of Sherlock Holmes (played by Shantanu Sachdeva) and Dr Watson (played by Raghav Batra) very successfully held the audience's attention throughout. The iconic Sherlock's line 'Shall we?' in the climax sent the audience cheering hysterically. The musicians did a brilliant job with the compositions which throughout the play added to the mystery In the air. The lighting and the sets department worked so very swiftly which led to a very smooth transition from scene to scene. Overall the entire team of ADA did justice to the iconic series.
The play concluded with the Director of the play Madhur Budhiraja thanking the entire team and the audience for being a part of the play. "There is a lot of stress that goes behind the stage which is not seen often" shared Akshara Rohith one the Assistant Directors of the play. An Audience member Harshini Satish, first year student of BAFLIS from the centre for European studies said "As a Sherlock fan, I completely enjoyed the play and ADA did a great job with this production." Another first year student from the same course Nidhina added that even though she didn't know much about the series, it didn't stop her from enjoying the play.
The team behind it all that made it possible
Photos by Sitanshu Sah
Edited by Hrishit Roy