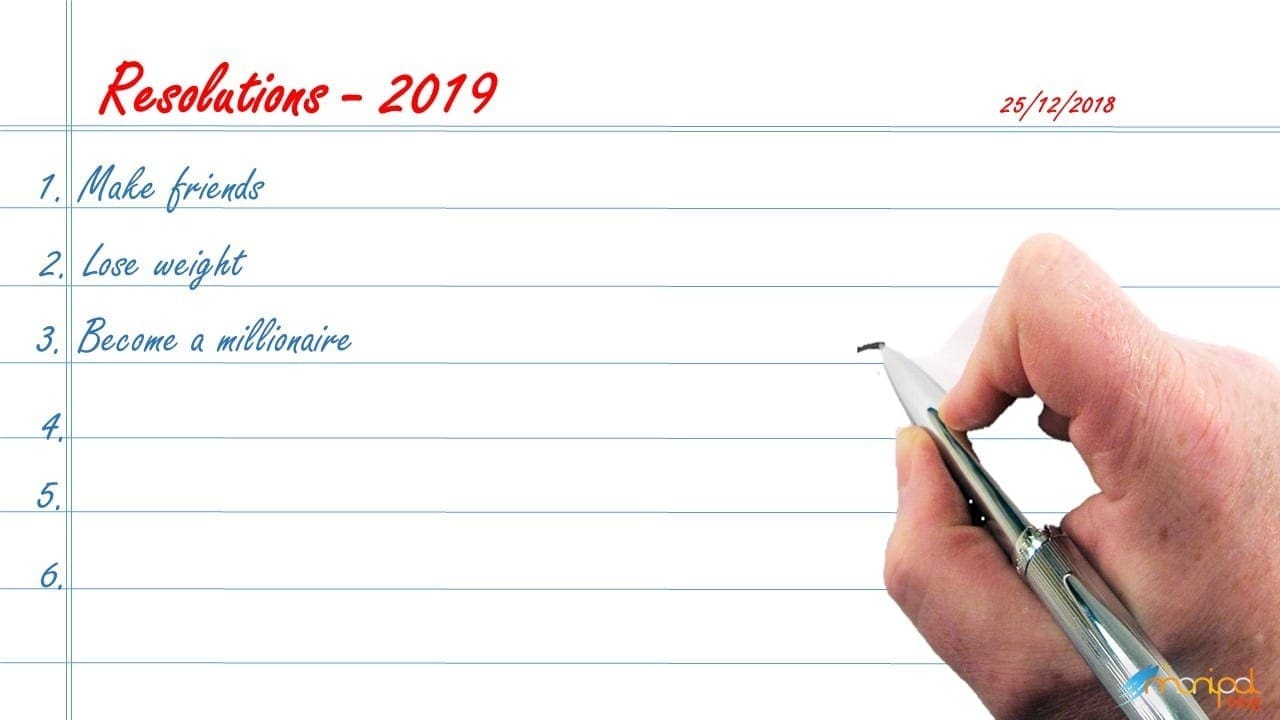 What is the best approach to making and keeping New Year's resolutions?
This is the season for resolutions: the time of year when we make lists of goals we hope to achieve and habits we hope to break. I've found that the best way to approach making — and keeping — New Year's resolutions is to take several hours immediately after the holidays to formulate a realistic plan for the 12 months ahead. Whether you want to spend more time with your children, contemplate a career change or lose that troublesome extra weight, my advice is to outline the goal, then focus on the belief that it is possible to attain it. Once you believe a goal can be achieved, move forward with that intent. Concentrate your thoughts and energy on devising practical steps that lead to a positive outcome. This requires discipline and a constant mindfulness of what you are hoping to accomplish.
To expect an outcome while the goal remains vague is the equivalent of dreaming, and there is a big difference between a dream and a goal. It is far easier to carry out something if you are clear about what you hope to do and how you hope to get there. "The world stands aside to let anyone pass who knows where he or she is going" is one of my favorite quotes, and I urge everyone to heed this advice. Here are my suggestions to help you stick to this year's resolutions by finding the best path to the best intentions:
Be honest with yourself:
Honesty is a useful tool for examining who and what you are, and how to get where you want to be. Honesty is not an exercise in feeling inadequate; it is simply a way to move forward and leave behind the fear of facing new challenges. It is also a way to move beyond blame toward self-realization.
To discover the positive, begin with the negative:
By asking yourself what you don't want to accomplish this year, you'll find what it is you do want. For example, if you tell yourself you don't want to be in your present job 12 months from now, you have now established a clear goal. If you don't want to feel self-conscious about your weight, you've determined that you need to outline a healthier way of eating. If you don't want to feel out of control, you have recognized the need to place yourself in a calmer, less stressful environment.
Surround yourself with good people:
Seek out the people in your life who contribute to your well-being and stay in their good company (and good graces). These are the people who know who you are and will encourage you to reach your goals by providing the love and support you need to enable you to do so. Shorten the amount of time you spend in relationships that drain your emotional energy. Spend as little time as possible with people who rely on your positive contributions but don't make valuable contributions of their own.
Find and implement discipline:
Goals require work, and work requires discipline. Spend a little effort on reaching your resolutions every day. This discipline and hard work will boost your self-confidence and inner strength while taking you a step closer to meeting your goals for the year ahead.