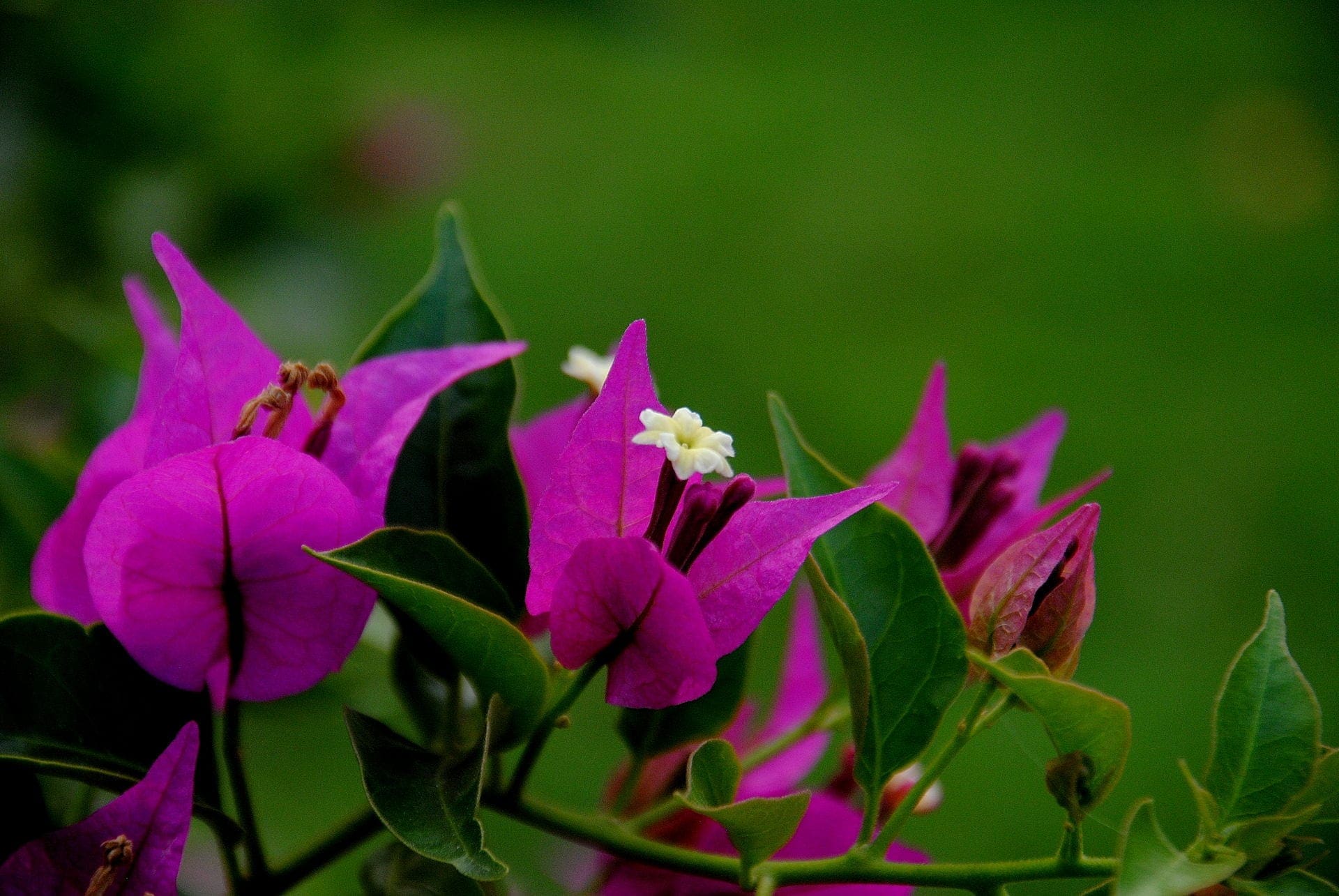 Plants and trees are a feast to human eyes, always. The colourful flowers of various shapes and scents, around us are charming and fascinating. Non – flowering plants are also attractive because of their beautiful leaves and cutely arranged branches. So we grow them as garden plants.
My favourite 'bougainvillea' is one of the few typical wonder plants famous for its surviving capacity. Originated in the central Europe, this plant grows abundantly all over in the monsoon, tropical and in desert region of the world. It strongly thrives in heavy rain or in hot shine , showing not much difference.
The long thorny stem protects stretches of boundary as a fence and over the walks keeping intruders at bay. The flowers come out in a full range of colours; pink, yellow, brick-red, blood-red and in white too. All these make the flowers and the plant beautiful as well as unique. Bougainvillea grows taller and creeps higher towards the intense heat of sunlight, with the bright flowers and the green leaves. This is more evident in the desert countries of gulf.
The flower illuminates themselves like bright decorative colour bulbs as in a festival. It makes its presence prominent in front of posh villas and across the gateways. It is ridiculous that some folks call them as 'kadalasu poovu' , for it is largely imitated by craftsmen. When all other leaves go brown in summer, pretty Bougainvillea still dances in the wind, greenish and healthier. Besides, it stands tall and unbeatable even when it rains 'cats and dogs', proving successfully it's wonderful capacity to survive in extreme conditions, making Bougainvillea, the queen of all hearts. She sways gently in the wind getting herself ready for the forthcoming rain or extreme heat, or whatever, singing, come what may…
About the Author: Atheena A is an alumnus of College of Horticulture, KAU, Vellanikkara, Thrissur