In the previous article, we discussed why India needs a fifth-generation fighter jet. We also discussed the program's timeline, expected orders, and the history of the AMCA program. In this article, we will talk about the AMCA fighter jet, its specifications, weapons package, engine, and avionics. Please read part 1 of this article to understand this one better.
Features of Fifth-Generation Fighter AMCA
It will be a single-seat, twin-engine, stealthy swing-role fighter aircraft. Most of the fighters that exist today are multi-role fighters. They perform a specific role on any given mission with a specified weapon package for the type of mission to be carried out.
A swing-role fighter on the other hand can change its role during a mission as per the requirements of the mission. It will have the ability to supercruise and will be an optionally manned platform. It will feature a fly-by optics system and data fusion leading to faster systems and greater awareness. It will be equipped with directed energy weapons to neutralize enemy targets.
Features advanced stealth features like an internal weapons bay and extensive use of composite materials making it very difficult to catch on the radar. The airframe of AMCA will be made with advanced titanium alloys made by MIDHANI (Mishra Dhatu Nigam) limited. Can act as a mothership for the Combat Air Teaming System being developed by HAL, giving it the ability to control several UAVs (Unmanned Aerial Vehicle) and swarm drones.
Design of Fifth-Generation Fighter AMCA
It will have shoulder-mounted, diamond-shaped trapezoidal wings thus reducing the drag at supersonic speeds. It will have vertical V-tails and fuselage-mounted tail wings. Maneuverability is not an essential part of a fifth-generation fighter aircraft.
The cockpit will be placed high near the wings and the intakes leading to better situational awareness. It will have serpentine or S-shaped DSI (Diverterless Supersonic Inlets) air intakes. The DSI intakes and the absence of canards will lead to low RCS (Radar Cross Section) making the overall design stealthier. It will also have an internal weapons bay under the fuselage.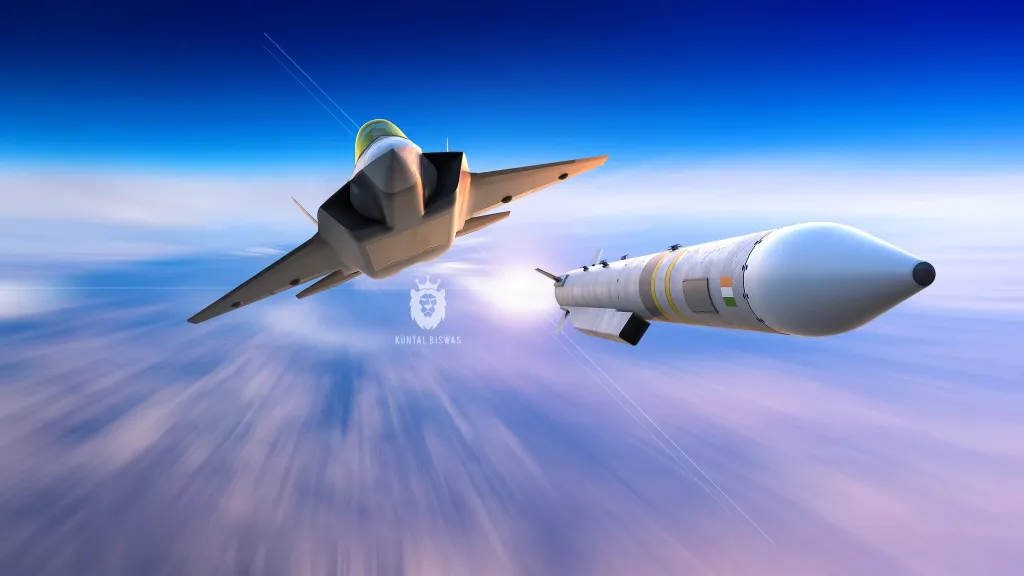 Fifth-Generation Fighter Specifications and Performance Parameters
| | | | |
| --- | --- | --- | --- |
| Crew | 1 pilot | Payload | 7,000 Kg |
| Length | 18m / 59.1 ft | Internal Payload | 2,000 Kg |
| Height | 4.8m / 15.9 ft | External Payload | 5,000 Kg |
| Wing Area | 39.9 m2 | Supercruise | Mach 1.82 |
| Max Speed | Mach 2.15+ | Range | 3240 Km |
| Gross Weight | 18,000 Kg | Combat Range | 1620 Km |
| Max Take-off weight | 25,000 Kg | Ferry Range | 5324 Km |
| Fuel Capacity | 6500 Kg | Service Ceiling | 20,000 m / 65,000 ft |
The Avionics of AMCA
The AMCA will be equipped with an advanced version of the UTTAM AESA Radar. It will consist of Gallium Nitride-based TR modules, which will increase the range of the radar and its efficiency. It will have an advanced MAWS (Missile Approach Warning System) which will provide 360° coverage, improving situational awareness. It will also have an EOTS (Electro-Optical Targeting System), which combines FLIR (Forward Looking Infrared) and IRST (Infrared Search and Track) functionality. This system is operational on the USAF F-22 and F-35 aircraft.
Engine
It will be a twin-engine fighter aircraft. AMCA Mk1 will be powered by two GE F414 engines generating 98 kN thrust that will be manufactured locally by HAL for the TEDBF and the Tejas Mk-2 (MWF) programs. These will be replaced by the indigenous engine later in AMCA Mk2 will produce a thrust of 110 kN. The engine will be developed in collaboration with a foreign company.
Currently, India has received two offers from Rolls Royce and Safran respectively. Rolls Royce has offered to develop a completely new engine from scratch that will have 20% power increase potential, a completely new core, and India will have complete IPR rights over it. On the other hand, Safran will use its M88-3 turbofan engine as a base and upgrade the existing Kaveri engine.
It has also offered to use one of its rafales as a testbed. But it has refused to give India IPR (Intellectual Property Rights) on the engine. India will sanction 5 billion dollars to develop this engine with one of these collaborators. Going with Rolls Royce seems to be the viable option as the M-88 engine is 35 years old and may not be relevant 10 years down the line.
Weapon Package of Fifth-Generation Fighter AMCA
It will have an internal weapons bay that can carry 4 missiles. It will also feature 10 external hardpoints to carry weapons in the non-stealth mode. It will carry the Astra family of air-to-air missiles consisting of the Astra Mk1, Astra Mk2 and the SFDR (Solid Fuel Ducted Ramjet) powered Astra Mk3.
In the air to ground mode, it will carry the Brahmos-NG, the Rudram series of anti-radiation missiles, and the SANT missile. It will also carry laser-guided bombs like the Sudarshan, the HSLD (High-speed low drag) bombs, DRDO SAAW, and DRDO Glide Bombs.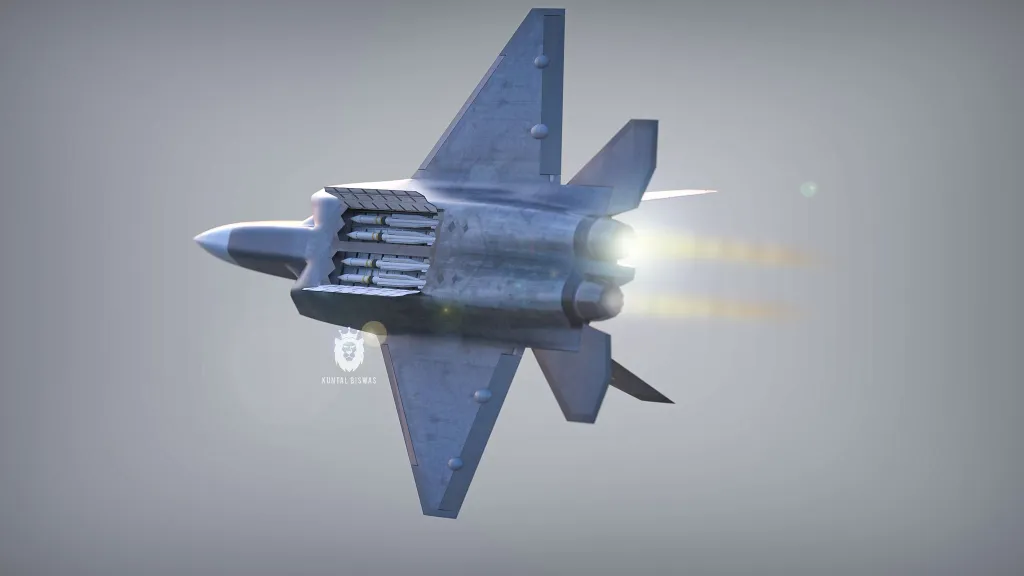 AMCA program will be the pinnacle of India's fighter jet program. India will be the 4th country to indigenously develop a Fifth-Generation Fighter aircraft after the US, Russia, and China. AMCA will strengthen the IAF's fleet of aircraft. It will play an important role in the modernization of the Indian Air Force.