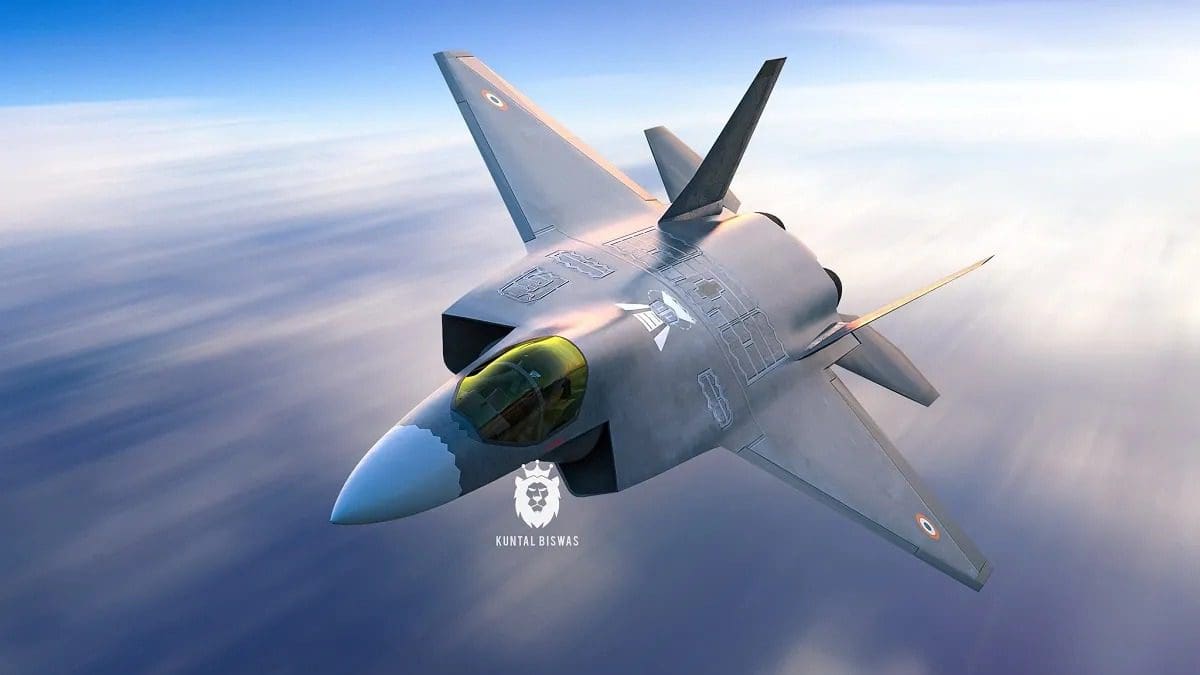 The AMCA (Advanced Medium Combat Aircraft) program came into existence in April 2010 when the Indian Air Force released the Air Staff Qualitative Requirements (ASR) for a 25-ton fighter aircraft. It will be the first 5th generation fighter in the IAF's arsenal. A feasibility study was initiated by the ADA (Aeronautical Development Agency), an aircraft development agency under the DRDO (Defence Research and Development Organization).
The program was earlier called the MCA (Medium Combat Aircraft), it was rechristened AMCA in 2010. The AMCA program will be completed in two phases. AMCA Mk1 will be a 5th generation fighter whereas AMCA Mk2 will be a 5.5 generation fighter jet with 6th generation technologies integrated into it.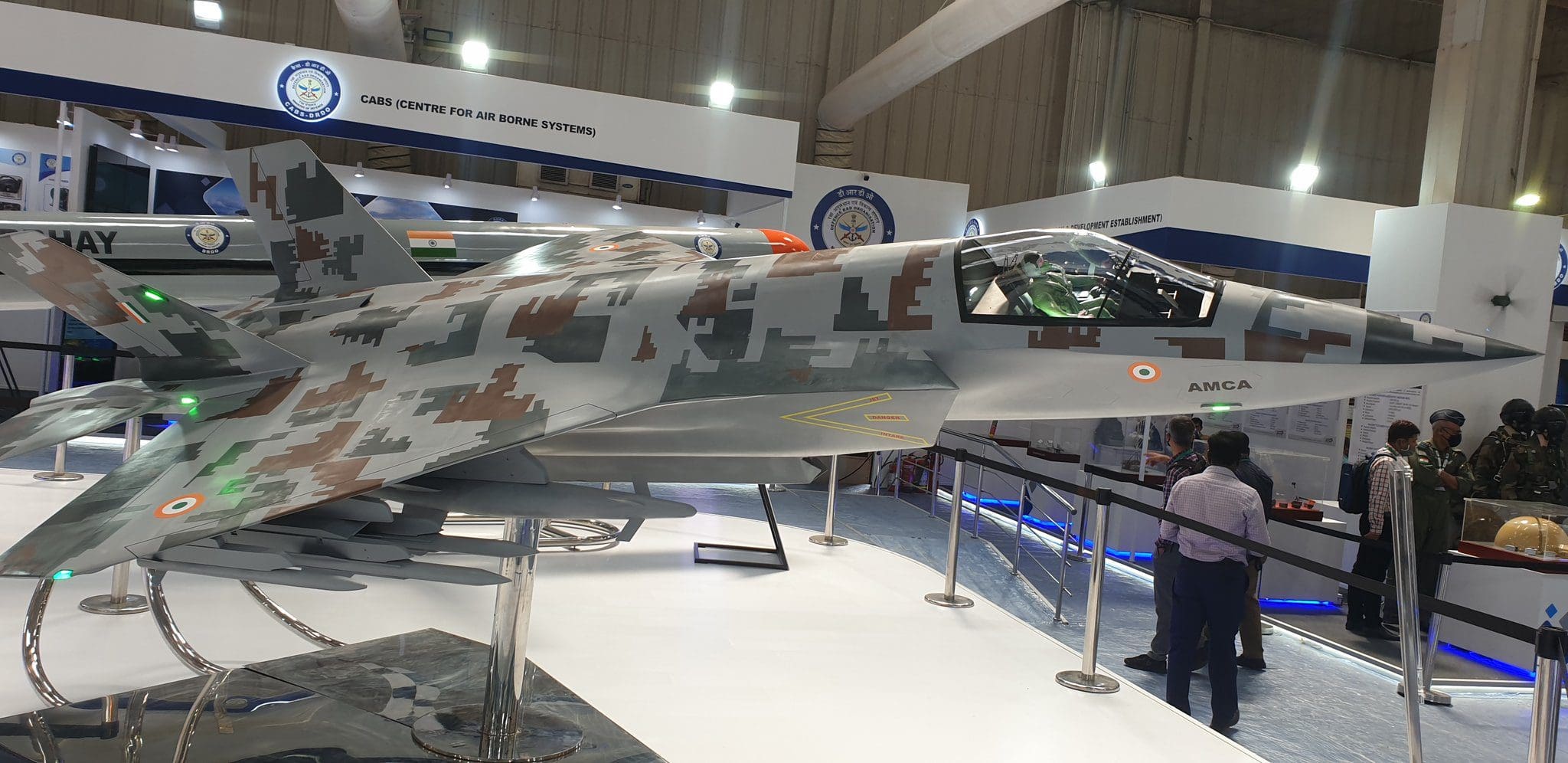 The AMCA Program Timeline
The entire AMCA program is divided into five phases. The feasibility study was completed in 2013. The preliminary design stage was completed in 2015. The project definition phase was completed in 2017. The program was split into two parts, the technology demonstration phase, and the full-scale engineering development phase.
The detailed design phase of the AMCA program started in 2018 and the stealth capabilities will be tested on a 1:1 model. The government is expected to sanction 15,000 crores for prototype development and further design refinements. AMCA Mk1 is expected to be rolled out in 2024 and its first flight will take place in 2025. Serial production is expected to begin in 2030.
Expected Orders
Orders for around 120 aircraft are expected to be placed by the IAF. They will be executed by a public-private consortium to reduce manufacturing time. The IAF hopes to induct 40 Mk1 and 80 Mk2 fighter jets. These numbers are likely to change with the first flight of Tejas MK2 which is to be conducted sometime in 2023 and the MRFA (Medium Range Fighter Aircraft) program.
The 114 MRFA program will take a lot of time to materialize and practically is not very feasible. At a time when the world is moving to 6th generation technology, no government will spend 25 billion dollars on a 4.5 generation aircraft with some 5th generation technologies. Moreover, the ASR (Air Staff Qualitative Requirements) have not been issued yet.
Tejas Mk2 which is an MWF (Medium Weight Fighter) class aircraft will most probably be inducted in the IAF as a stopgap measure to maintain squadron numbers. The IAF currently has 30 squadrons, and it aims to have 42 squadrons in the next 10-15 years. To reach this squadron strength, it will have to induct more fighter aircraft into its fleet.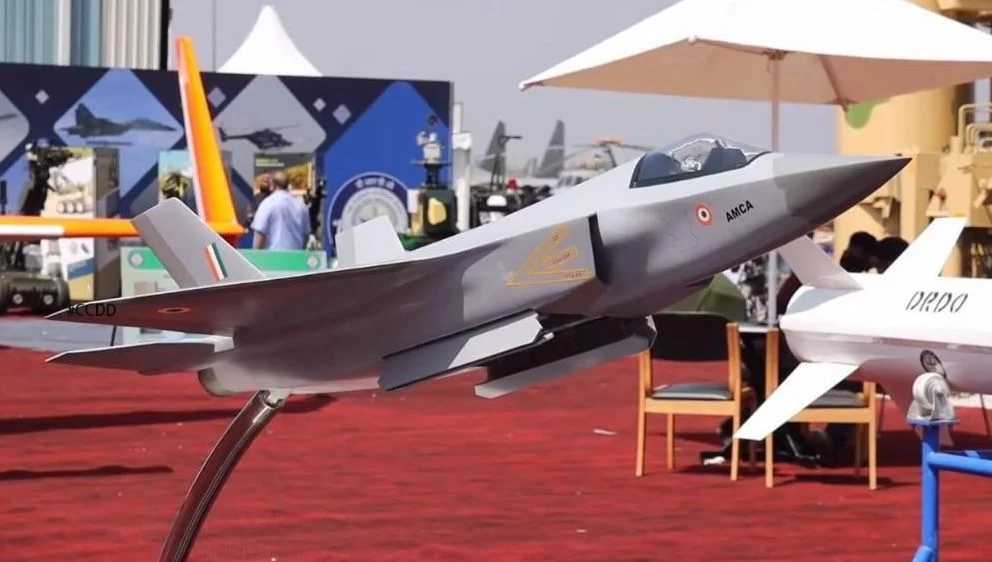 Need of a 5th Generation Aircraft
The IAF operates 4th generation aircraft. Superpowers around the world have or are in advanced stages of developing their 5th generation aircraft. The US operates the F-22 Raptor and various versions of the F-35. Russia has developed the SU-57 and is currently developing the SU-75, a single-engine 5th generation aircraft.
China has developed the J-20 fighter aircraft which entered service in 2017 and it hopes to operate 200 J-20's by 2027, this is a major concern for India. Fifth-generation fighter jets come with futuristic technologies like supercruise, flyby optics, increased stealth, and directed energy weapons.
Why the AMCA Program is Relevant?
Procuring a foreign 5th generation fighter aircraft is extremely expensive. Moreover, no country will be ready to sell such technology as it is very confidential and the probability of it being reverse engineered is very high. The US has been refusing to sell the F-22 Raptor to even its closest allies for the same reason.
India was part of the FGFA (Fifth-Generation Fighter Aircraft) project in collaboration with Russia but backed out due to high costs and issues with the transfer of technology. The scope of integration of local weapons and technologies on a foreign platform is also less and an issue.
An example of this is the exorbitantly high price we had to pay Dassault Aviation to conduct 13 India-specific enhancements on the Rafales. IAF will operate a combination of 4.5 generation and 5th generation fighters. Even the US which developed the 5th generation first still operates 4.5 generation fighter aircraft and will continue doing so.
Maintaining and operating 5th generation fighters is very expensive, and no account will the IAF operate only 5th generation fighter aircraft. It will operate a combination of 4.5 generation and 5th generation fighter aircraft.