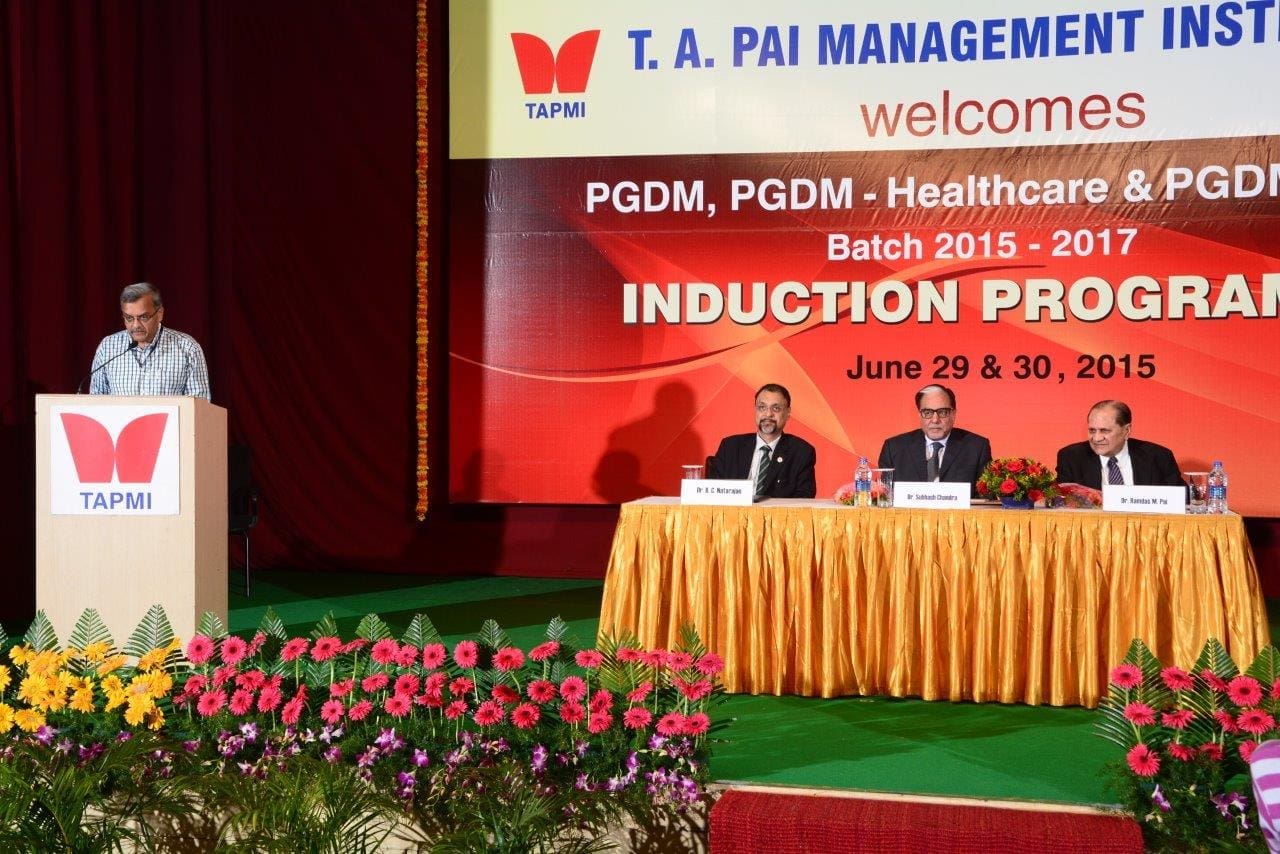 TAPMI conducted the induction of the students of its Post graduate programmes in management including?PGDM, PGDM ? Healthcare, PGDM ? BKFS and TAPMI-UD MBA, on June 29 & 30, 2015. This symbolised the commencement of the batch 2015-17 of these programs. The 33rd Batch of PGDM, 6th Batch of PGDM ? Healthcare, 2nd Batch of BKFS and the 2nd Batch of the TAPMI-University of Dubai MBA. The Induction Program was organized at Syndicate Bank Golden Jubilee Hall, Manipal. The academic year commenced on July 01, 2015.
The chief guest on June 29 was Dr. Subhash Chandra, Chairman of Zee Entertainment Enterprises Limited and promoter of the Essel Group of Companies. Dr. Subhash Chandra emphasized the need to put faith before fear in order to succeed in a professional career. He stated that effective learning from others? mistakes gives one an edge over competition. He urged the students to focus on experiential learning for wholesome development as a true manager.
On the second day of induction, June 30, Mr. Roshan Mahanama, Srilankan cricketer and a Member of the 1996 World Cup winning team shared his experience with the students. He emphasized that one should not only be strong outside but inside too. Narrating the match between Srilanka- India at Eden Gardens, he said that one should know one?s strengths and work hard on improving one?s areas of concern.
Dr. R. C. Natarajan, Director, TAPMI, faculty and staff members were also present. Dr. Gururaj Kidiyoor proposed the vote of thanks.