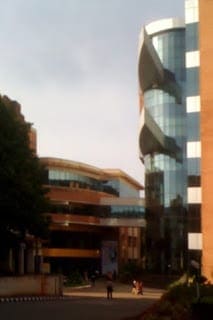 SATURDAY… The most awaited day of the week, in a word is nothing short of a 'Boon' for the Manipalites. The day comes after a constant struggling of 6 days with the college. As soon as the college ends, our weekend vibes set in for the upcoming one and a half day.
A lot of people prefer a visit to the beaches , be it Malpe or Kaup or even Hoode. During the evenings, having some of the tid-bits there, watching the sunset with the friends and clicking hundreds of pictures is a delight indeed.
But the major crowd of Manipal do not prefer beaches on a Saturday, we prefer Dee- Tee, Zeal or Remix for the entire week detox. We literally seem to be dancing our troubles away. Dee-Tee has turned out to be the heart and soul of Manipal over the years, be it celebrating the happy times or going through bad times, Dee – Tee is always the place to be. The entire dark ambiance will lighten you up as soon as you enter . In Dee- Tee , you probably have the chance to lose your friends, but not to worry, you'll end up with a new set of people and enjoy the rest of the night, mostly in a drunken state. Rest of the clubs are also definitely in the race. Starting from ' Swedish house mafia' to ' Baby doll', the music is always lit.
Another thing that also happens on a Saturday in Manipal is Tinder. Well the app has certainly taken over the crowd by a storm. And most of the people give a shot at their dating life on this day of the week. Be it in a club or a restaurant, you can easily spot out the couples wherever you go.
Coming to the restaurants, the restaurants are definitely busier than the weekdays, given the dal and roti of the mess, every one needs a break from it,even for a day . Some of us even prefer indoor parties with the close ones , creating moments of happiness. While some of us just stay solo, away from the hustle and bustle , lying on the bed, maybe ordering a pizza and a coke, watching Netflix and Chilling or just Netflix and chilling. Be it solo, duo or a group , a Saturday is never disappointing and is definitely something to cherish in the upcoming days away from Manipal.