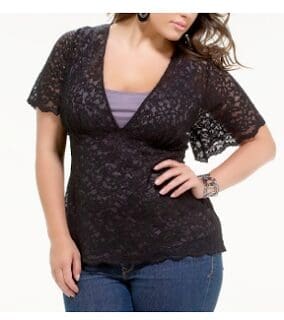 Looking your best along your weight loss journey is a great self esteem boost! So, let's talk fashion …
If a thick middle is your problem area, you can try jackets or shirts with hems at your midsection can make a round shape look chunkier. Choose jackets that are longer. Just say no to bulky shoulder pads and yes to dropped shoulders. A smart choice for fabric is figure-skimming slinky knit.
Try something tight on you leg which can give you more thin look.
As for tops, a wrap-around style blouse nips in the waist where it meets, resulting in an hourglass look. Look for a sash to tie at the middle — it will also cinch your waist area. A monotone suit with a nipped waist is ideal for your shape.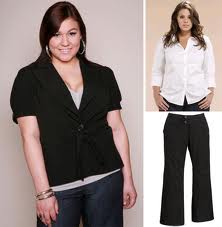 Something of your interest: When buying jacket, you can create the illusion of a waist with a curved shape or a belted back.
If you have wide hips, choose a wide collared coat as it will draw the eye up from the hip area. A coat that flares slightly will skim past the hips and thighs, concealing bumps and bulges.
You must try if you are bit triangle shaped: A boat neck creates a horizontal line and broadens your shoulders, making yours hips look more narrow.
An unzipped hoodie or open cardigan creates a vertical line, lengthening the neckline and torso.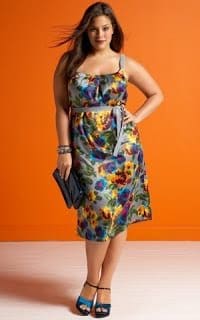 Quick Tip: Scoop neck tees with their deep, wide neckline work to break up an ample chest area.
Go For this: Remember, extra-long necklaces create a leaner line on your entire top half, resulting in a slimmer look.
To adopt latest trends with forcing others to notice you, you've got to be slim first.