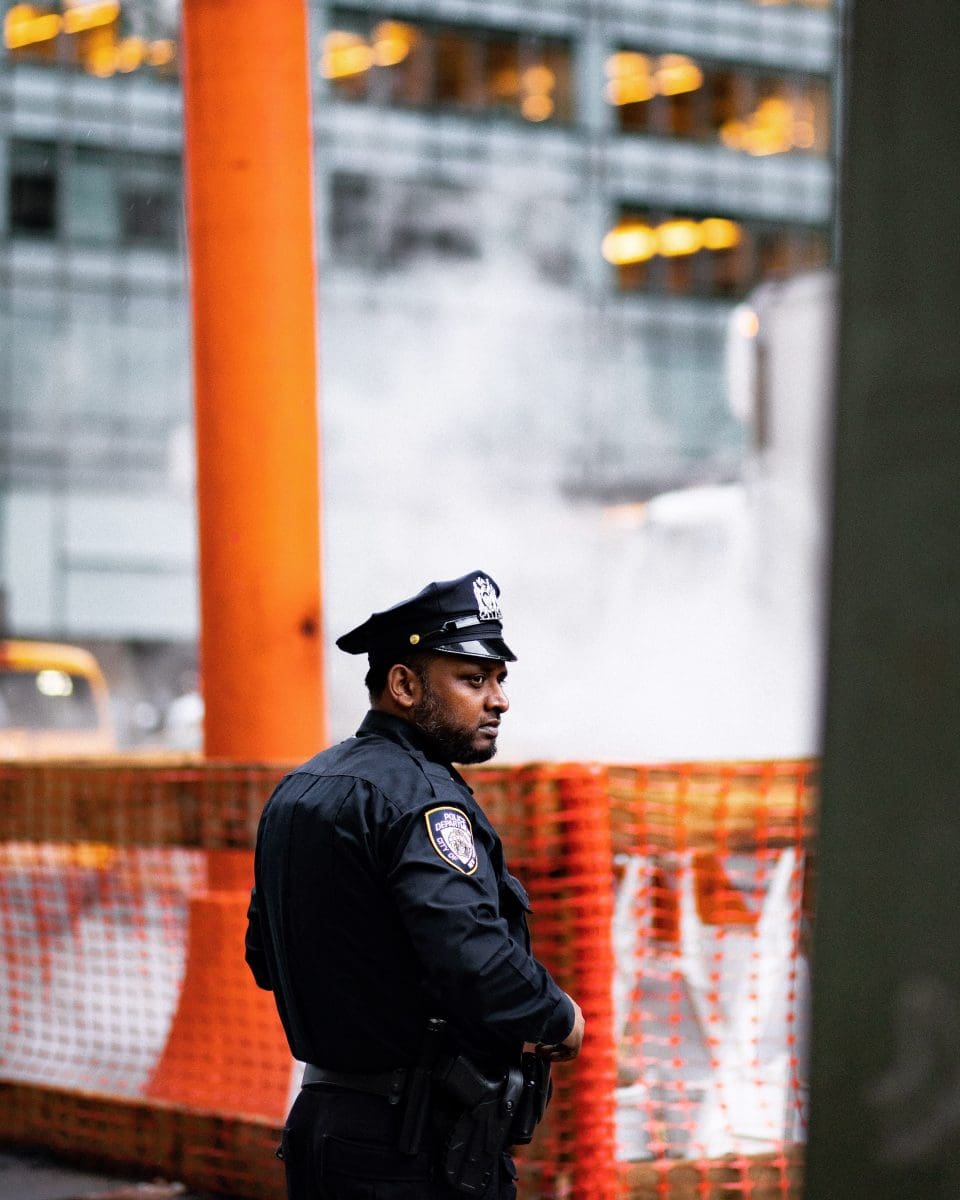 You are likely here because you have been thinking about becoming a police officer. This is a worthwhile endeavor if it's your aspiration to become one. However, how can you be sure that this career path is right for you? First, it's important to consider what steps are required for you to pursue this as a profession.
Have you thought about whether or not it aligns with your personality? To get a better sense of the day-to-day tasks, you should also talk to someone that works as a police officer in the first place. These steps and many others will be outlined in greater detail below.
Determine if it aligns with your personality
What is your personality like, and would you fit the role of a police officer? For starters, certain soft skills that you will need in policing include:
Compassion
Empathy
Active Listening
Non-verbal communication
Adaptability
Building Trust
Critical Thinking and Observation
Naturally, there are others to consider as well, but this is a starting point. Can you imagine yourself in the role of a police officer? Can you imagine waking up in the morning, putting on a uniform, and heading out to work as an officer?
Aside from the soft skills, working as a police officer can also pose a certain number of risks, depending on where you are stationed. So, keep in mind that perhaps if being a police officer isn't for you, there are other similar career paths that you can pursue, such as a criminal investigator, a detective, a correctional officer, a victims advocate, and much more.
Talk to a police officer
One of the best possible ways to determine whether or not policing is for you is to talk to a police officer. Interview someone that has been working in this profession for many years now, and get his or her opinion on it. You will get a much clearer picture of the highs and lows of the job.
However, it would also be worthwhile to ask more than one person, as you might get a different response. You want to understand this career path as clearly as possible.
Getting the appropriate education
Without having the appropriate education, you will not be hired as a police officer. You will also require the necessary training, but first, you should consider pursuing an undergraduate degree that will prepare you for your years working as a police officer. Plus, you can even obtain your police studies degree online through academic institutions such as Wilfrid Laurier University Online.
The world of policing changes with the years that pass by, and you need to be prepared, from an academic perspective, and thus understand crime and justice in the modern world. 
Pass a law enforcement entrance exam
You will need to enroll in the police academy before you are hired as a police officer. In order to be admitted, you will need to pass the police exam or the law enforcement entrance exam.
Therefore, you will need to study for it and determine what the requirements are based on the city that you live in. There are online study guides that can help you, and it would be worthwhile to do quite a few practice tests.
Completing the necessary training
While you are at the police academy, you will need to complete the necessary training that will allow you to become a police officer. This will not only include reading but physical training that will get you in shape. You will need to graduate from this academy to be hired.
Getting hired and getting a background check
The next step is, naturally, to get hired as a police officer. However, you will need to get a background check, considering that you are working in law enforcement. What does this mean, exactly? If you have a prior conviction or a criminal record, the chances are that you will not be hired. You thus need to keep your record clean.
You can also imagine that you will be required to complete a drug test before you are hired for your position. Once you pass all of this, and your interview goes perfectly, you will be employed as a full-time police officer.
Gaining more experience and career advancement  
Once you are finally working, you will need to build up your experience and progress in your career. Your training and your level of expertise in your field should not come to a cease once you are finally employed, rather, far from it. You will learn more about what it means to be a police officer while you are doing it every single day.
At the start of your policing career, you will likely not be doing what you imagined, but you might, instead, even be giving parking tickets to those that are parked illegally somewhere. While you are working, you might also realize what sector of the police force interests you the most and where you want to give a lending hand.
Of course, keep in mind that it's never too late, at any point, to switch directions. If you want to become a criminal investigator after you have served as a police officer, who is there standing in your way? When you are working at a job that interests you, you are also far more likely to excel at it.
Similar to pursuing any other career, you must decide whether or not this is something that you can imagine yourself doing. The very reason you are reading this article is that the thought of becoming an officer is on your mind, and you need to determine whether or not you should pursue this idea any further. You will only come to realize this after you have attended a few classes, talked to an officer, and even watched some online videos of people talking about their profession.
Moreover, keep in mind that if you are interested in the sector of law and criminology, there are other career paths that you can pursue as well if becoming a police officer is not your calling after all.