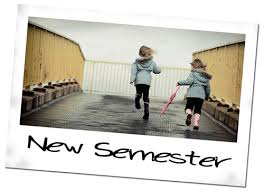 Welcome the batch of 2012 to 2nd MBBS. Now that you all must get over the euphoria of clearing the First MBBS, here's a quick guide into what's your coming 3rd semester of this 1.5  LONG years have in store for you!
Second MBBS! It feels heaven on finally getting the feeling of becoming a senior that you are going to shift into the senior hostels and are ready for the clinical postings to finally attend as doctors.
But beware this year is going to totally mess you up, starting first with the changed timings that will take a lot of effort to get used to. The Bejai schedule of snoozing the 7 30 alarm till 8 30 and then hurrying to the 9 'o' clock lecture with the apron in one hand and breakfast in the other will be the one thing very difficult to leave behind. 3rd semester brings a total change of one's biological clock. 8 o clock lectures has to be 8 and late-comers, be it even 2 minutes late, lose their attendance. With our university being so particular about attendance, guys I advise you to better adjust to the new hours straightaway.
We felt the Bejai schedule of lectures in the morning and practicals in the afternoons to be so tedious. We were always in a hurry to get over with the 'Histo-diagrams', 'physio-experiments' and 'biochemical tests' in order to be left earliest by 4pm. As a second year medico now, be prepared to exert yourself from 7am till 5pm daily with clinics in the morning hours and the tiring lectures in the noon.
Do not doze off in the lectures, be alive in at least few or else you would regret it during exams. I agree, not all the professors will be great. But whatever it is, unless you feel nauseated by the lecturer (believe me that can happen) don't bunk the lectures, however sleepy you might feel. Writing down notes helps fighting sleep and also guides you through the difficult topics. Trust me, the professors have studied one chapter from a variety of books and their notes are bound to be simplified enough to drill your skull and get stored into your brains.
Relax! All these academic guidelines must have got you hyperventilating and you must be freaking out! Yes, 2nd year is challenging. It brings a lot of changes in you as well as your life. Those awesome hours in your first medicine, surgery and community medicine postings, interaction with patients, live confrontation of OTs, the grand rounds and the community survey will build your interest and passion in this field. The only time you will regret taking up MBBS will be when exams come near, believe me that would be like the worst nightmare. But not so long after it ends, you will be the ones to party hard. Just enjoy what you are doing and it will serve as an enriching foundation of your future career.
The four vast subjects- pathology with its confusing slides and tumors, microbiology with all the bacteria, fungi, parasites, viruses and all possible microorganisms, pharmacology with its tongue-twister drugs and forensic medicine with its "CID effect" is sure to be enlisted in your list of infatuations. Not to forget the morning sleepy lectures of medicine, surgery and community medicine that is going to add to your miseries and cravings for attendance.
As fo now, just enjoy the AC in the library in an effort to cope up with the postings and lectures. Have peaceful sleeps with your head on Robbins and Tripathi. Be good to patients, be helpful. Respect the value of human life. You are on the road to becoming a doctor. People continue to believe that there's a God in you. 2nd year MBBS is a long 'three-semester' journey in a medico's life. Be prepared to face it with zeal and enthusiasm. All the very best! This is an honest experience shared by your 'immediate' senior, thriving to get through the final semester of 2nd year.
Send me your experiences, articles and photographs to be featured here at [email protected] or [email protected].
Stay tuned and Keep Blogging! 😀