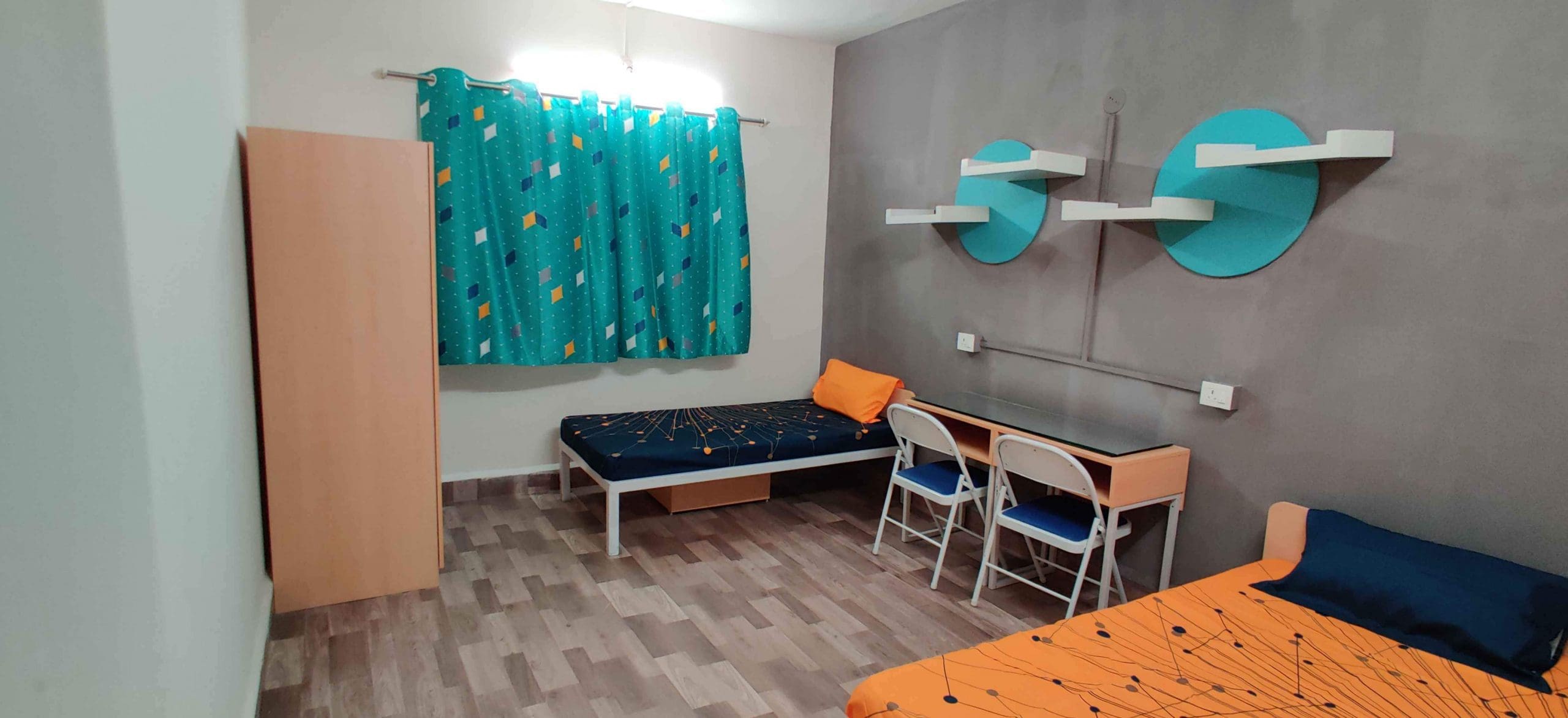 So, you got a new job or are moving for higher education to Pune? Your bags are packed, and you are excited to explore a new city. Even though you always wanted this, you know things won't be as rosy and easy as you have imagined it to be. The biggest concern for anyone moving cities is finding a decent place to live. Where you chose to live will be the closest thing to what you would call a home away from your home.
Finding rental accommodation is never easy no matter which city you are moving to. There are numerous questions that we face such as how will you adjust to the weather? Will you get something as close to home-cooked food as possible? How far will your workplace be? How will you make new friends? Will you find a safe and comfortable place to stay?
What if we were to tell you that finding a comfortable place to stay, that meets all your living needs and is economical to boot should be the least of your worries? That's because you can visit stanzaliving.com and check out a host of amazing options, better than any hostel or PG in Pune.
With work and academic pursuits today requiring more flexibility and mobility, the demand for fully furnished, fully maintained, internet-enabled accommodations and innovative services have increased manifold. Tapping on this very need, Stanza Living provides home-like managed accommodations with all the amenities at an affordable price. Below are key reasons as to why Stanza Living is an ideal choice:
Second-home: While there are many PGs which promise to serve meals and provide security, Stanza Living differentiates itself from the others by delivering 360-degree quality living for students and working professionals, and not just a structure of bricks to existing. With Stanza Living, you don't just have high-quality amenities like WIFI, housekeeping, laundry, amazing food & beverage services but you also get the warm and fuzzy feeling of a family, living with like-minded people under one roof, away from home.
Located right in the heart of the city: The residences are conveniently located near the hotspots of Pune city including Balewadi, Dhankawadi, Hinjewadi, Kothrud so that you are near to the hustle-bustle of the city and witness the vibrant culture and infectious energy firsthand.
Bring communities together: Apart from redefining living experiences for the young generation, Stanza Living also organizes a lot of community activities for the residents staying at properties during festivals, organize cricket and football matches, movie screenings which will help you overcome loneliness in a new city and spark new connections with your residence-mates. It is also equipped with gaming zones and break-out zones which can be a damn fun way to unwind after a long day.

Fully managed, hassle-free accommodations: With Stanza Living, you would just have to move in with your bags into a private room, that's part of a larger shared accommodation, that includes furniture, utilities, scheduled and on-demand cleaning and maintenance. They take care of everything.
Good food and an amazing neighborhood: Coming back home and getting bland food is a nightmare for anyone especially if you are living away from your family. It can lead to unwanted stress and frustration. At Stanza Living, Pune you get delicious meals multiple times a day. Prepared in FSSAI-certified kitchens, these are cuisines from around the world.
Changing cities is never easy and it comes with a lot of challenges. However, with the right kind of help, it can become as exciting and liberating as you want it to be. So, choose wisely and settle for something that you can call your second home!