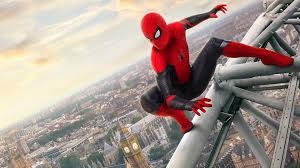 Well, the movie succeeding the biggest Marvel movie of all time (Avengers: Endgame) and the first movie of Marvel (Under the Disney/Sony banner) to not have a Stan Lee cameo, a lot of hopes rode on this movie and I am happy to say that I personally feel like it lived up to its hype.
Even though it's perhaps the first Marvel movie to have a solid romance genre base, it doesn't disappoint at all with the excellent performance of the lead, especially Tom Holland, Jake Gyllenhaal, and Samuel L Jackson. With a slow start, it turns out to have some of the best action scenes ever seen in a Spider Man movie. No part of the film feels dragged, and the entirety of the movie will keep you hooked to your seats but don't expect this to be an emotional rollercoaster like Avengers: Endgame.
Would strongly recommend you to watch Avengers: Infinity War and Avengers Endgame before watching this as it contains massive spoilers for both.
Pretty sure I don't need to tell any Marvel fan to go watch the movie in the hall, but even you're not one, you can surely catch this movie for a great 2-hour ride.
PS – There is 2 post-credits scene in the movie, one being a major one, so please don't be like those people watching a Marvel movie who leaves the hall as soon as the Credit starts to roll.
Excelsior!