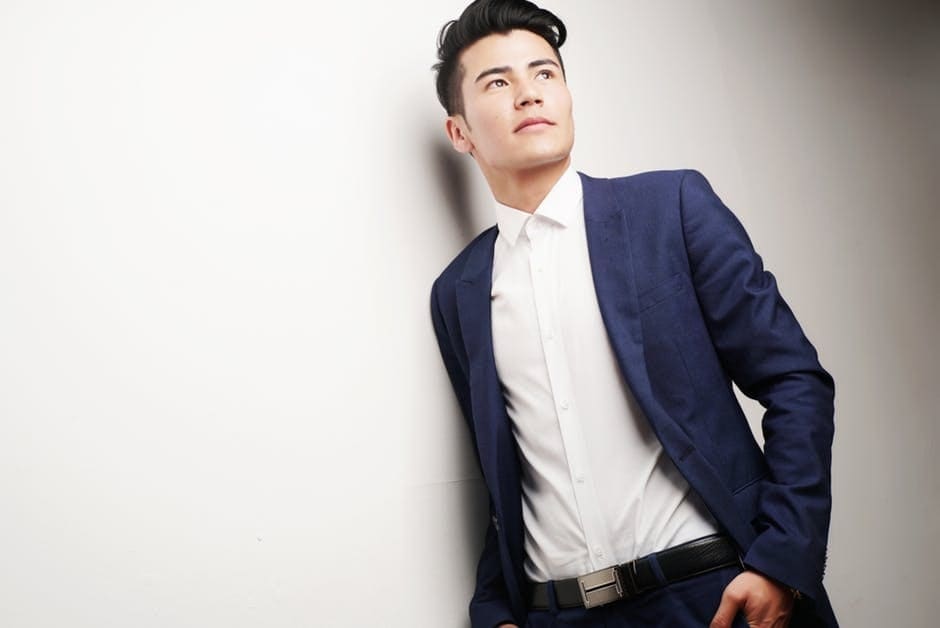 No man wants to be caught with his pants down, which is why all men would love to guard against getting disrobed, especially in public. Choosing a fine belt is one of the ways men prevent this from happening to them. Apart from this, however, the aesthetic values that the use of men's belts gives usually make them want to use it to complement their dressing at all times.
While there are no hard and fast rules, these simple tips will help any man looking to boost his fashion IQ. While fashion is an ever-changing business, several simple fashion guidelines can help men look stylish no matter the current fashion climate.
A Head of the Class – Hats
Hats are a ubiquitous men's fashion choice and can be very stylish – if worn correctly. The most common hat is, of course, the baseball cap. The easiest thing to remember about this hat is to keep it clean. A hat to wear around the garage fixing cars is elegant, but don't wear it on dates – make sure to get a neat hat for that purpose.
As well, there are many other options than the humble baseball cap. Fedoras and Newsboy caps are two examples of popular men's hats that can be easily found and ordered online. Of course, then there is the red hoodie that will make you a standout!
Up in Arms – Shirts
T-shirts are the most common "man shirt" and can be very stylish if worn correctly. A proper fitting single-colored shirt or a graphic tee can be very appealing if paired with a decent jacket or a nice pair of jeans.
The key here is fit. You can go for custom T-shirts from Rarecustom to ensure it reflects who you are!
If the shirt is too loose, it may appear that the wearer simply doesn't care about their appearance. If it is too tight, it sends the message that the wearer is extremely concerned about their appearance and is attempting to draw attention to his (presumably) bulging biceps. If the shirt is tight around the biceps and the bottom edge isn't at least a few inches below the beltline, the shirt is too tight.
A Leg up – Pants
Jeans are always a great option for a simple, stylish look. There are two rules for jeans – fit and color. The jeans fit needs to be loose in the thigh and leg, especially at the ankle. The jeans should fit well through the backside – too loose here will not achieve the look women want. Another thing that you can try and that looks stylish in all seasons is sabre lt pants.
Stop – This is a Hold-up – Belts
As mentioned earlier, properly fit pants are essential to a stylish man's look. A properly fit belt is also necessary in the overall picture. Men's belts are typically sized in the same way as pants – a 32-inch waist on a pant means a 32-inch belt would be needed. It is, however, recommended to purchase a belt 2 inches greater than the waist, so that it fits you well.
A typical man's belt will be black or brown leather, usually with a simple buckle at the front. Silver buckles are the most versatile, allowing for almost any color of shirt or pants to be worn. Other belts option for men include chain belts or large and colorful belt buckles – these can be great accents, but it is essential not to draw all of the attention to the belt – it is not the focus of the outfit.
A Step Forward – Shoes
Sneakers, runners, trainers – whatever they are called, there is nothing wrong with wearing a simple sports shoe when going out. The main focus is ensuring the shoe is clean and stylish. Clean is simple enough, but stylish can be a little more tricky.
The key is to remember that there are other colors for a runner than white and that the shoes don't need to be the brightest-colored part of the ensemble. Another option is a simple black or brown dress shoe.
Watch Out – Wrists
The most common wrist accessory for a man is a gold or silver-colored watch, which can be an excellent accent piece to any outfit. As long as the watch is clean and functional, watches are hard to go wrong with. Another option for the wrist which has been growing in popularity is the leather armband or cuff.
A Coat of Many Colors – Jackets
Many men are indifferent to the weather and may only have one jacket for every season or one for all four. Adding several stylish jackets to a collection can help a man expand his fashion options and dress appropriately for the weather.
Spring: A good choice here is a light hoodie or workout jacket.
Summer: Not often needed during the day, a nice corduroy blazer can be excellent for summer evenings outdoors.
Fall: A myriad of choices here. A leather coat – simple, with a minimum of zip-up pockets and with no elastic waistband is an excellent option. As well, a dark grey or black pea-coat can be perfect as fall slides into winter. A pea-coat is a long wool coat which ends lower than the crotch on pants, and typically has several sets of buttons running up it.
Winter: While a typical "winter jacket" may be needed for any long-term outdoor activities, consider a long wool coat paired with a scarf for a short walk or a date.
The key to any outfit is to understand that each part contributes to the whole and that no part should totally overwhelm all others. These general guidelines will make it easier for any man to spruce up his look, and achieve a simple and stylish look with a minimum of effort.