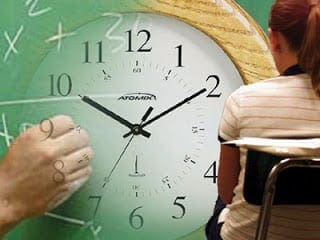 India is a developing country and is growing industrially and technically. To meet the growing demand of the industries we need more skilled professionals and well-trained people. Many engineering colleges have opened their doors to provide the engineering education to aspirants to meet the requirements of the industry. There are 15 IITs and NITs who are offering engineering and technical education to students, apart from those institutes there are numbers of state level engineering colleges offering quality education to students. To study any engineering programme it is really important to get admitted in the right institute which caters your educational needs. To get admission in any of the technical colleges it is really important to take different entrance exams conducted by these colleges throughout the country.
Today, the professional and technical education is really expensive and many students are not able to pay the high fee charged by these college. To pursue a B.Tech course you need to spend between Rs. 4 lakhs to 6 lakhs for a programme, a figure beyond the reach of the majority of the aspirants. So in an attempt to help you fulfill your dreams to study these courses there are many other ways and among them one of the most famous ways is scholarships provided by the college or take education loans. There are many colleges which offer different scholarships and fellowships to students to enable them to pursue the course. Here's a look at the kind of assistance one can get from the universities.
International Institute of Information Technology, Banglore: The institute offers about 25 scholarships from Siemens, ABB, Intel, Infosys and NXP. The students get Rs. 200,000 spread over the 2 years there by getting full refund of tuition fee.
Indian School of Mines, Dhanbad: The institute offers two kinds of scholarships to students-:

A) Merit-cum-means scholarship offered to 25% of students enrolled in each course with full freeship and cash amount of Rs. 800 per month.
B) Merit-cum-means freeship to 10% students enrolled in every course. First year students are shortlisted on the basis of qualifying exam with a minimum score of 60%.

Manipal Institute of Technology, Manipal: The institute offers three different kind of scholarships to students to fulfill there dreams to study engineering. The institute offers AICTE scholarship for women, the scholarship is meant for those female students who are financially deprived and physically handicapped meritorious students. The proposed scheme is applicable only to those students whose parent's annual income is less than Rs. 2.5 lakh. Such scholarships will not exceed 10% of the total intake. The second kind of scholarship offered by the institute is ISLE scholarship. ISLE offers two scholarships to students of final year BE (E&E;) branch, every year. Another scholarship which the institute offers to students is Maulana Azad National Scholarship. The scholarship is meant for meritorious girl students belonging to national minorities (Muslims, Christians, Buddhists, Sikhs).
Christ University, Bangalore: The university offers scholarship to students every year in September. The scholarship is decided on various bases such as the merit of pre-entry marks, mid-semester test and attendance in regular classes during the first year of graduation. Another scholarship is Alumni Association of Christ University also helps economically weak students through the Alumni Fund.
International Institute of Information Technology, Allahabad: The institute offers merit scholarship to toppers in each programme every year, based on their past performance at the institute. Students who are from financially weaker section of the society are granted scholarship from the Ministry of Social Welfare.
International Institute of Information Technology, Hyderabad: The institute offers Pratibha scholarship to students. The scholarship is offered by Andhara Pradesh government to all IIIT students. The scholarship is meant for state students and whose parent's annual income is less than one Lakh.
KIIT, Bhubaneswar: Pradyumna Bal Memorial Scholarship awarded to two economically deprived but meritorious students and they are provided completely free education along with ancillary expenses.
Manave Rachana International University, Faridabad: Scholarship for an amount equivalent to 5% of the tuition fee to be offered to almost 10% of the students enrolled in the programme under categories: Meritorious students, sports persons at National/International level, wards of Army/Paramilitary/Police personnel, and students who have been diagnosed with Thalassemia major.
Jaypee Institute of Information Technology Scholarship to meritorious students: The management has approved that students who take admission in the first year of the 4-year UG program academic session, at any of the three institutes such as JIIT (Noida), JUIT (Waknaghat) or JIET (Guna) with an overall All India Rank of less than 1000 in AIEEE exam conducted by CBSE, shall be provided free education for the entire duration of under graduate programme.
Vellore Institute of Technology, Vellore: The institute offers IGNITE scholarship to students with a waiver of fee for entire 4 years on following basis: full tuition fee waiver for top of three HSc. Exam rank holders in each state, 100% fee waiver for top 50 VITEEE students and 50% tuition fee waiver for students ranked 51-100 in VITEE.