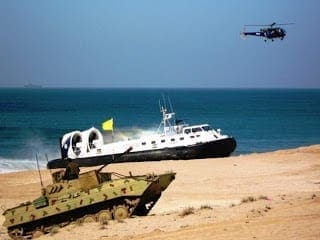 Manipal The Talk, just posted an official circular from the Manipal University Registrar regarding the Sagar Kavach exercise by Udupi District Police Authorities. We decided that our readers do need to know what this is all about.
Sagar Kavach is an exercise aimed at checking a Coastal city's preparedness for terror attacks, mainly from the sea route. This was initiated after the Mumbai terrorist attacks on 26/11.
Co-ordinated by the Chief Secretary, the exercise involves the Indian Coast Guard, Indian Navy, Udupi Police, Udupi Coastal Security Police, The ports in Udupi district, Central Industrial Security Force, Customs and various departments of the State Government as well as local private security agencies.

In some of the previous exercises conducted across various coastal regions, unpreparedness of the security forces was exposed when dummy terrorists in the exercise managed to infiltrate three high security areas to not only plant bombs but even hijack a vessel. There was utter chaos everywhere, with traffic jams seen at various places and the common man inconvenienced unnecessarily.
So guys, do heed the advice of our MU authorities and carry your ID cards on you all the time for the next two days!