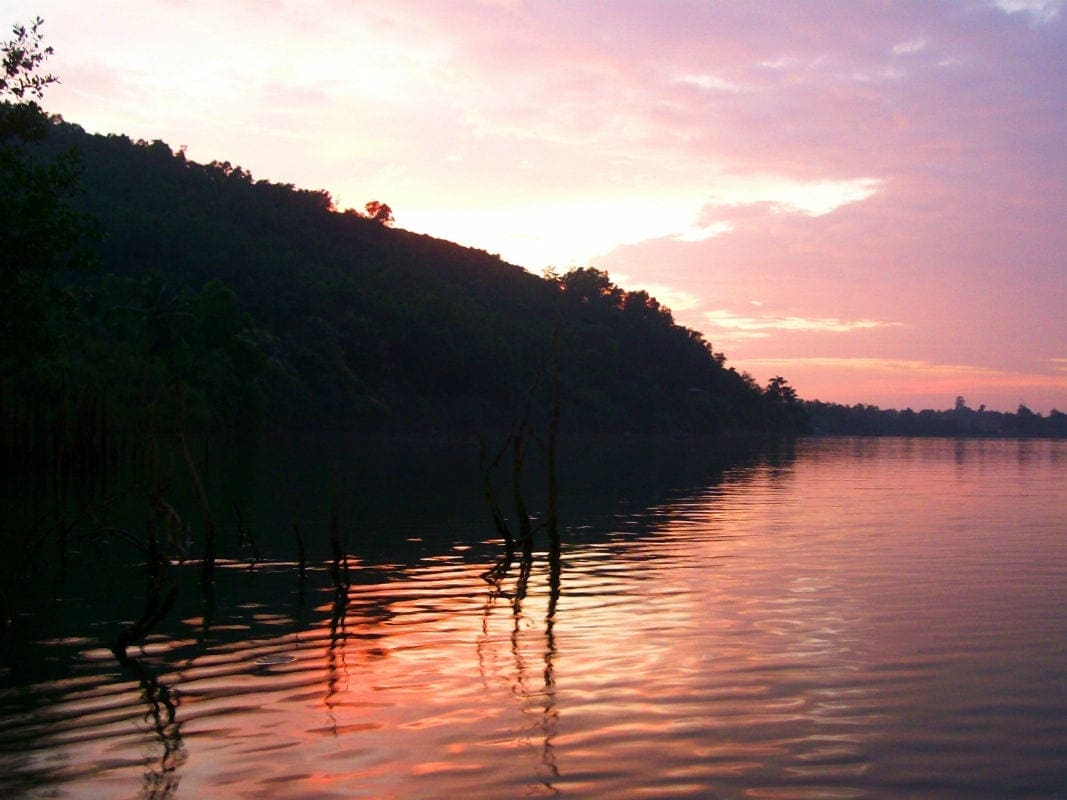 I haven't really looked at Manipal with eyes seeking adventure, until recently. A silent, serene walk to end point, can anytime turn into a rough and arduous adventure down to Swarna river. Like Last Sunday. But first a few pointers for the uninitiated:
What is it?
Well if you are in Manipal, then you are probably drinking it. Swarna river is one of the main water sources for the Udupi district. In its part time, it also is a picturesque river standing testimony to the scenic face of Manipal.
Where is it? 
Well, it practically is all over Manipal. But from end point, it is just a slope away. Or so we thought, until one day when…
How to get there?
We started from end point, straight down the jogging track. After traveling half the way, it had led us back to where we started. We then saw a small path along the side, that looked like it led somewhere, we went down it. Even as we were two minutes down the path, a bland path covered in dry grass, we caught a panoramic view of the twisting stretch of the river. Alas, it was beyond our reach. We were faced with a barrier of a hundred trees. The only company seemed to be the lonely house at a desolate corner, with a frenzied dog guarding it. After some heavy contemplation, we decided to ask the lady of the house. We inferred that there was no way forward. If we had to reach the river, we had to take the way around and into the woods a walk spanning a distance of 1.5 km. We were heavily tempted to go back.
But we didn't.
The sight of the wild bushes and grim trees, made us weary of anything around: mad dogs, lethal insects, and even snakes. We braved the icky path, and ten minutes and a lot of slips and falls later, we met a road. A road which was as empty as a cobbler's curse. It was laden with flowers-we could spot so many. We had no idea, where it led to. But we had come too far to go back.
Here we were on a Sunday morning stuck in some austere end of Manipal, tired, hungry and clueless.
But we walked. We just kept walking, without knowing where we were heading to. It was liberating. Even as the thoughts flashed by, the magnificence of river Swarna slowly started to unveil itself in front of us. We sat down on a piece of log, with our feet touching the water, watching the shimmer of the sunlight greeting our feet as if to say – Welcome Home!