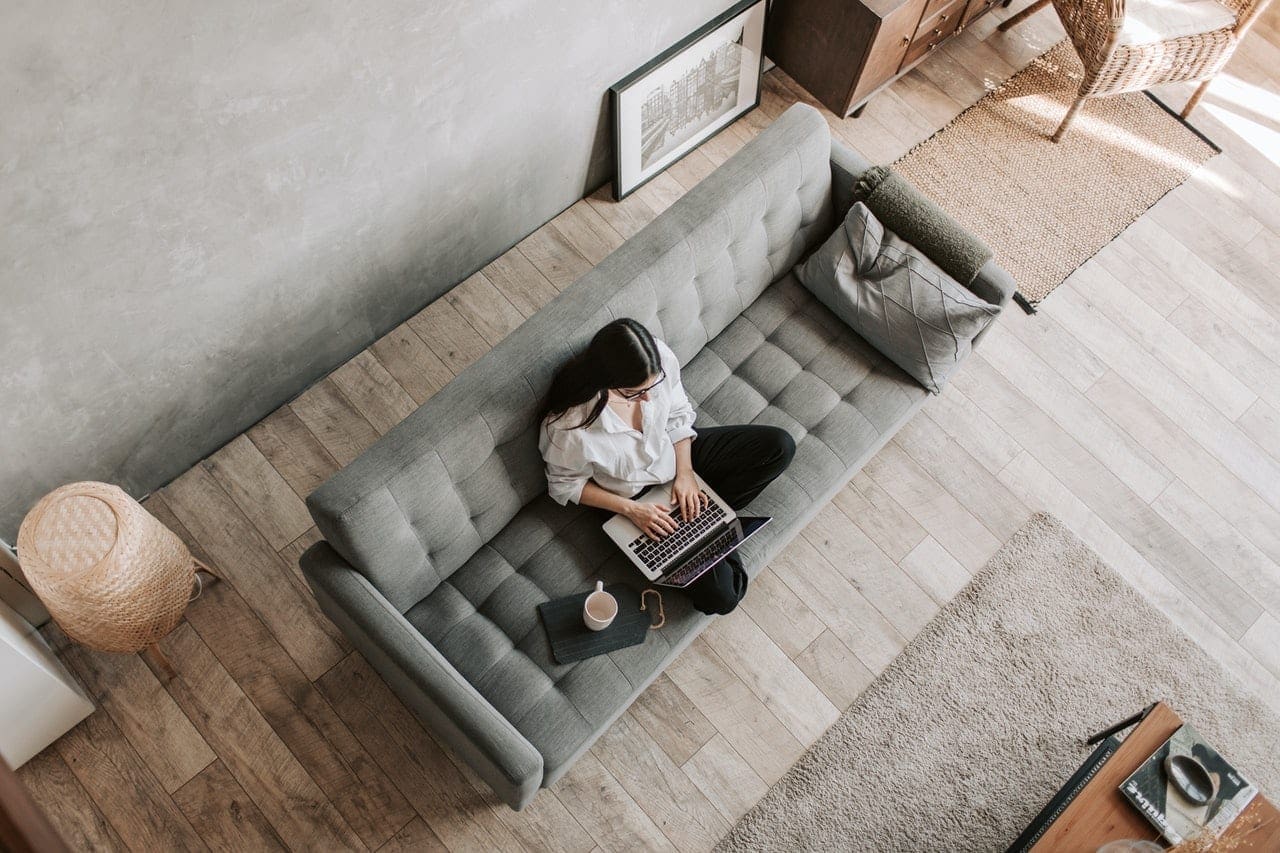 A living room, a lounge, a salon. However you choose to call this room in your house, one thing is certain. Without it, the house would feel incomplete. A salon is the very center of your family life, and in its center, in turn, stands the most eminent piece of furniture – a sofa, in all its cozy glory. How to choose the best one?
High-quality sofas – how to recognize one?
As it will be a place you statistically spend the most time while in the room, a sofa for your salon should be bought with caution. You'll want to make it a good investment in the comfort of your family, so cheap or fragile frames are out of the question. The metal or wooden frame will give you the most durability, but even then you'll need to check carefully for all the possible weak spots. It's essential especially with the sofa beds and modular designs, but the basic 3 seater sofas should be no exemption.
The next vital issue is the firmness of the cushions. You don't want to feel like your sinking into quicksand, but being forced into a position akin to sitting in a church pew also won't be desirable. When testing 3 seater sofas or other designs for firmness, try also to feel the springs or foam and the way they move under your weight. If you hear alarming creaks, take caution!
Choose the right style and shape
The good news: the only thing that can possibly limit you here is your imagination! With a plethora of various shapes, sizes, and styles on the market, every homeowner is bound to find the most suitable one for their needs. One word of caution – don't start too small, or you'll be in need of an additional couch before you know it!
Even if you're single, a one-person sofa will be far too small when your friends will visit. And if you live with a partner and kids, there's nothing more bonding than an evening together on a cozy sofa, with a favorite board game on the table. 3 seater sofas will be probably the safest choice for a family with kids. You may even want to add an armchair or two, just in case some friends will pop in!
The style of your sofa can either match a decor you already have in place or become an incentive to make a design revolution. Where will you be most comfortable? Does your heart beat faster when you see a camelback sofa, a futon sofa bed, or a mid-century sectional 3 seater sofas? Not to mention the eternal Chesterfield or an elegant tuxedo couch! As you can easily see, the possibilities are endless – now it's your job to buy a sofa that fully suits your needs.
Match the sofa to the space you have
If you've already decided on the mainline of the decor of your living room, now's the time to make sure all the pieces of furniture get their places. The most common spot to position a sofa is in the middle of the salon, where it will serve as a focal piece for the whole space. It will look outstanding when paired with the matching armchair or modular floor cushions.
To make it even more prominent, you might want to add a fabric rug with a floral or geometric weave to go under the whole set. 3 seater sofas will be the best choice for such an arrangement, accompanied by the low table or a rustic wooden chest. If you prefer to relax snugly in the corner, take a look at the L-shaped 3 seater sofas. There are also other interesting corner options available, such as a Victorian-inspired divan or a corner sofa bed.