The living room is the heart of the home – it's a place for socializing as well as unwinding after a long day at work. It's also a room where we spend most of our time when we're at home – gathering after a hearty lunch with our family, sharing a laugh and talking about our day. It's evident that the living room is one of, if not, the most important room in our homes. So, how does a cozy and welcoming living room look like? Let's take a look at five awesome tips for creating a space you and your family will love.
Introduce several sources of light for well-lit space
Natural or artificial lighting has an impact on our perception. It's an essential piece of the design puzzle since it dictates how our living space feels at first glance. It's best to introduce three different layers of lighting in your living room to make it look appealing and cozy. Chandeliers, recessed pot lights, and ceiling lamps provide an overall glow to a room, setting the tone and mood – they are the first layer. The second layer is accent lighting – through the use of recessed lights and sconces, it adds dimension to space and creates a focal point. The third layer is task lighting. This one is used in workspaces such as desks or kitchen counters, focusing the light on a specific area where the task is done. Introduce this layer by adding desk lamps or track lighting, thus making your living room look welcoming and cozy. Light Therapy Lamps such as sad lamp are great for people who suffer from circadian sleep disorders, jet lag etc.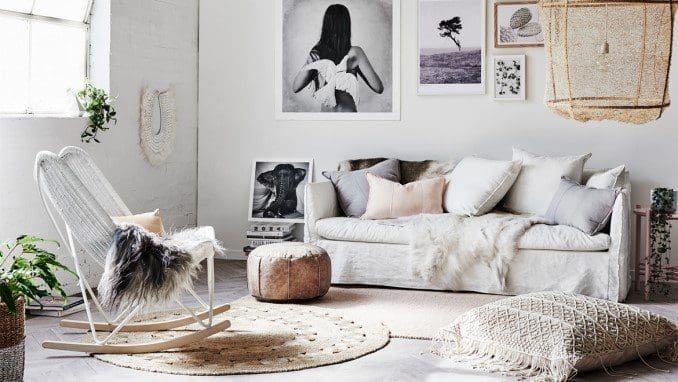 Add a source of family entertainment
The living room is the place where we relax with our family, so it's important to design it in a way that accommodates everyone. When the sun goes down, the kids are back from school, and the adults are tired from working all day, and all they want to do is curl up and watch their favorite movies. Why bother going to the movies when you can bring the movies to your house? More and more families in Texas are opting for home theater from Austin – the high-quality AV equipment enables them to enjoy a commercial grade cinema experience in the comfort of their homes. With reliable technology and a high-end home theater setup, you can quickly turn your living room into a space that is perfect for entertaining guests, as well as enjoying fun movie nights with your family.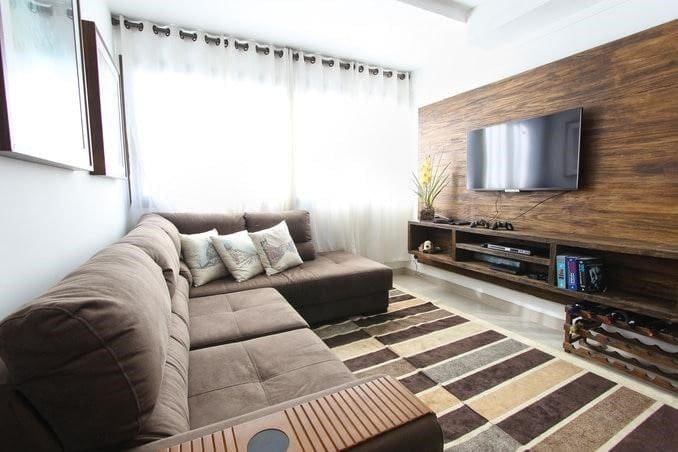 Bring in some warm colors to cozy up your living space
The color palette you select for your living room is an important part of designing a space that is comfortable and cozy. Colors have a strong impact on our emotions, so it's best to do some research on color psychology before designing your living space. It's best to stick with warmer, earthy tones, as they feel peaceful and calming, which is just what you need for an area where relaxing is the main activity. Creamy white, mustard yellow, and moody green are all excellent color choices for living room, as they infuse the space with serenity, giving it a peaceful glow and a hint of elegance.
Vary the textures for added visual weight
Adding different textures throughout your living space is a simple and easy way to give it a warmer, cozier look. Often used by interior designers, this design trick is based on a straightforward principle – how the room feels. We already mentioned how colors can dictate how warm or cold a room feels. Well, much like colors, textures affect the tone and weight of a room. Imagine the following: the smooth texture of a butter-soft leather sofa, a fluffy, sheepskin rug under your legs, and a chunky, cable-knit blanket to snuggle up with. That's what texture does – it helps you not only see things with your eyes but also feel them. From textural wallpaper to finishes like macrame and rattan, texture can be added just about anywhere in interior space.
Add greenery to spruce it up
No living room is complete without adding at least one or two potted plants. Plants make the room appear more lively, and numerous benefits come with introducing houseplants into your living space. First off, they help clear the air – plants absorb the pollutants and dust particles and use them to produce oxygen. They are also an instant decorating tool that can transform your home in the blink of an eye. A relatively small investment, indoor plants are a great way to add a lot of natural beauty, bringing the room to life and turning it into a comfy oasis.
Having a cozy living room to come home to is what we all strive for. Use the tips above to design a comfortable space you'll enjoy spending time in.