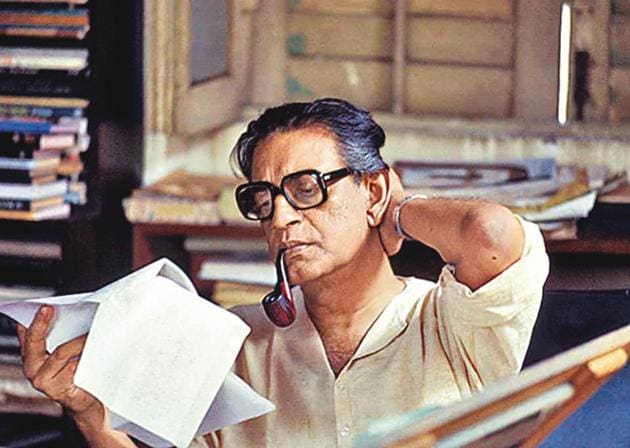 Known for his beautiful contribution to the world of arts and aesthetics, he is recognised as one of the greatest Indian filmmakers and screenwriters of his time. His works have not only been appreciated by the Indian audience but also have received critical recognition all around the world. Ray, in addition to being a fantastic filmmaker, has also authored and illustrated children's books.
Childhood
Ray was born in Kolkata on May 2, 1921, to Sukumar Ray, a Bengali nonsense poem writer and artist, and Suprabha Ray. Satyajit was raised by his mother after his father died in 1923 when he was only three years old. He went to a government school and then to Kolkata's Presidency College. He enrolled in Rabindranath Tagore's Santiniketan's Kala Bhavan, an art school where he was exposed to Indian and other Eastern art and learned to respect both eastern and western cultures.
How it all started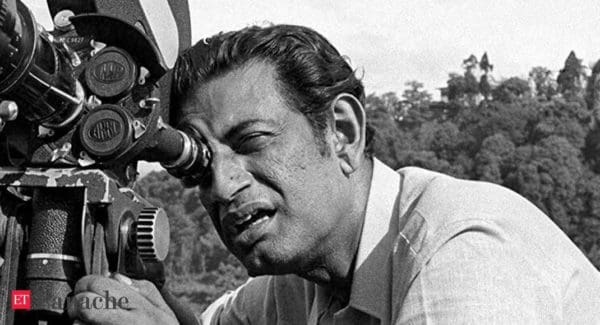 He began his career as an art director for DJ Keymer, a British-owned advertising agency that is now Ogilivy & Mather. He also worked as a commercial illustrator for Signet Press, a publishing business. According to W Andrew Robinson of Britannica.com, when Ray chose to shoot his debut picture Pather Panchali, he was unable to get funds from suspicious producers who distrusted a first-time director with such unusual ideas. Ray used his own resources and the balance came from the W Bengal government's roads department when shooting began in late 1952.
Ray made his directorial debut with the film Pather Panchali, a 1929 adaptation of Bibhutibhushan Bandyopadhyay's novel of the same name. The film depicts the life of a little child named Apu who lives in a rural town in poverty. Ray goes on to write a trilogy about Apu's life, from boyhood to manhood, from a small town to the city of Calcutta.
Ray drew inspiration for many of the films from Italian neorealism, a national film movement in Italy that used non-professional performers and shot on location to depict the difficulties of the working class and impoverished. These films were used to convey a social message. Ray was influenced by the popularity of Vittorio De Sica's The Bicycle Thief (1948; Ladri di biciclette) and adopted a similar realistic world narrative style in Pather Panchali.
Ray faced numerous challenges when attempting to explore with this new type of filmmaking. The Bengali producers were sceptical at the time and distrusted him because of his unusual views. Ray began filming in 1952 with his own funds and later received assistance from the West Bengal government. Because most of the crew lacked experience and worked unpaid, the picture took two and a half years to complete. Pather Panchali was finally completed in 1955 and was a huge hit both in India and in the West. It was also nominated for a prize at the Cannes Film Festival (1956).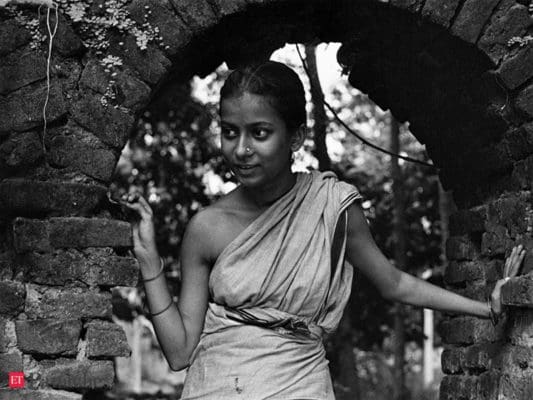 Pather Panchali helped Indian film attain international attention (1955; Song of the Little Road). This was a once-in-a-lifetime opportunity for the filmmaker to experiment with a new type of filming. As previously stated, after Pather Panchali, he worked on two sequels known as 'The Apu Trilogy,' which includes the films Aparajito (1956; The Unvanquished) and Apur Sansar (1959; The World of Apu). The crowd and critics praised and praised both of them for their art and beauty.
Pather Panchali was made during a time when the industry took a straight-up Hollywood style to filmmaking, practically all of which turned out to be blatant rip-offs of the worst Hollywood films. Despite the fact that shooting a complete full-length film outdoors with the equipment available in the early 1950s was impossible, he dared to shoot his first film outdoors, in rural Bengal. And it turned out to be something completely new to the industry.
Cinema as an art
Ray believed that cinema, like any other art form, had its own language that is unique from literature, theatre, and other art forms. He made full use of the many techniques of filmmaking to fully represent this language. From his first picture, he showed a propensity for employing lights and shadows from various angles to dramatise specific scenes in the tale. His speciality was experimenting with the right use of various sorts of shots, such as close views, pan shots, and long shots, to frame the flow of events in a lyrical fashion with the restricted technology available at the time. He spent a lot of effort into writing the screenplays for the films he made, in addition to the technical aspects of cinematography and editing. He created the title sequences for the opening credits, as well as the posters and music for his films. Ray had a deep understanding of traditional classical and western music, which he put to good use in improving the tale. He brought methods and symbols into the filming process without abandoning the craft of narrative.
It was difficult for him to explain the objective of his films to the general public as a filmmaker who was ahead of his time. People needed to understand film as an art form, he argued, and only then would the objective of his works be fully realised. With this goal in mind, he occasionally wrote about movies. Ray's films and writings on films only serve to demonstrate that he was a true master of the art and craft of filmmaking. He continues to be an influence for filmmakers and fans throughout the Indian subcontinent. On the occasion of his 99th birthday, we remember this maestro with awe and admiration.
Other notable works
After The Apu Trilogy, Satyajit Ray went on to make a number of masterpieces. Films based on novels or other works by Rabindranath Tagore, such as Mahanagar: The Big City (1963), Devi (1960), Teen Kanya (1961), Charulata (1964), or films based on novels or other works by Rabindranath Tagore, Charulata (1964; The Lonely Wife), Teen Kanya (1961; Three Daughters, English-language title Two Daughters), to name a few, can only give us His films were honest, understated, and thought-provoking. Every film was made with meticulous investigation and meticulous control over all of its parts. In Ray's films, music was also a crucial instrument for setting the natural yet dramatic tone. Humanism, culture, and even notions like neorealism have never been depicted so effectively in Indian cinema before.
Recognitions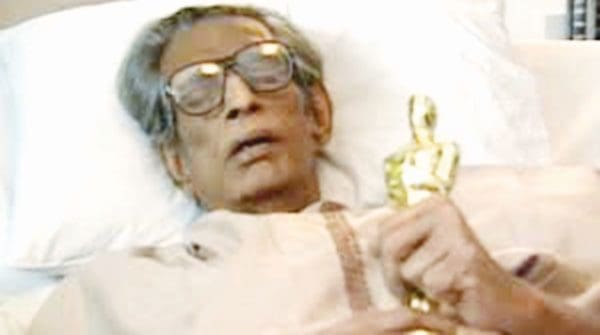 Ray has received India's highest civilian award, the Bharat Ratna, as well as India's highest film award, the Dadasaheb Phalke Award (1984). (1992). He received numerous honours and medals, including the Commander of the National Order of the Legion of Honour, France's highest decoration (1987), and an Honorary Award at the 64th Academy Awards (1991).
Ray was a composer, writer, and graphic designer, among other things. He restored and published the children's magazine Sandesh (founded by his grandfather in 1913) until his death in 1992. Ray was a huge fan of Bengali and English typography, and he came up with a lot of creative advertising campaigns. In 1971, his typeface designs Ray Roman and Ray Bizarre won international prizes.
Ray became well-known as a children's novelist after creating detective Feluda, his helper Topse, Jatayu, and the sci-fi figure Prof Shanku. His children's short stories and novellas are among the bestsellers in the Bengali publishing industry.
Legacy
Both directly and indirectly, filmmakers are paying homage to Ray. Subhrajit Mitra's "The Wanderlust of Apu" (Avijatrik), which finishes the Apu Trilogy, was produced by Gaurang Films, Bhandarkar Entertainment, and NCKS Explorations. The film, which is presently touring festivals, is based on the final chapter of Bibhutibhushan Bandyopadhyay's novel "Aparajito," starting up where the film "Apur Sansar" leaves off and continues Apu and his son Kajal's trip.
Ray was a true renaissance man who excelled as a writer, composer, and graphic designer in addition to being a filmmaker. Sandip Ray, a well-known director, has been working hard to translate his father's literary works to the screen, particularly the detective novels involving Feluda and science fiction stories with Professor Shonku. Now, he's working on an anthology film with SVF Entertainment that will combine the Feluda and Shonku franchises in separate stories. Filming will begin in July and be completed by Christmas.