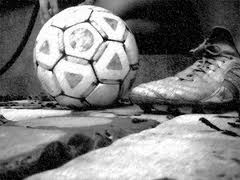 Ever since Radhika was a young girl she was attracted to art and dance, her absolute favorite.
In conversation with Radhika Chetan about Bangalore Times' #FlirtWithYourCity campaign, she shared "Learning Kathak gave wings to my aspiration. I was fortunate enough to learn from Nirupama Rajendra and TD Rajendra. I performed not only in Bangalore but many places around the country".
Apart from her love for art and dance, Radhika shared, "Only after I joined WeMove theatre group, I explored the actor inside me. I performed at various auditoriums. It made me grow as an individual."
As she grew to be a better artist performing in big auditoriums as well as in front of a huge public, she also learnt the smallest things to do by herself which includes wearing ghungroo.
Radhika owes a lot to the city of Bangalore as it helped her in making her dreams true. Whatever she is today in the cinema space, she is thankful for the theatre and dance.