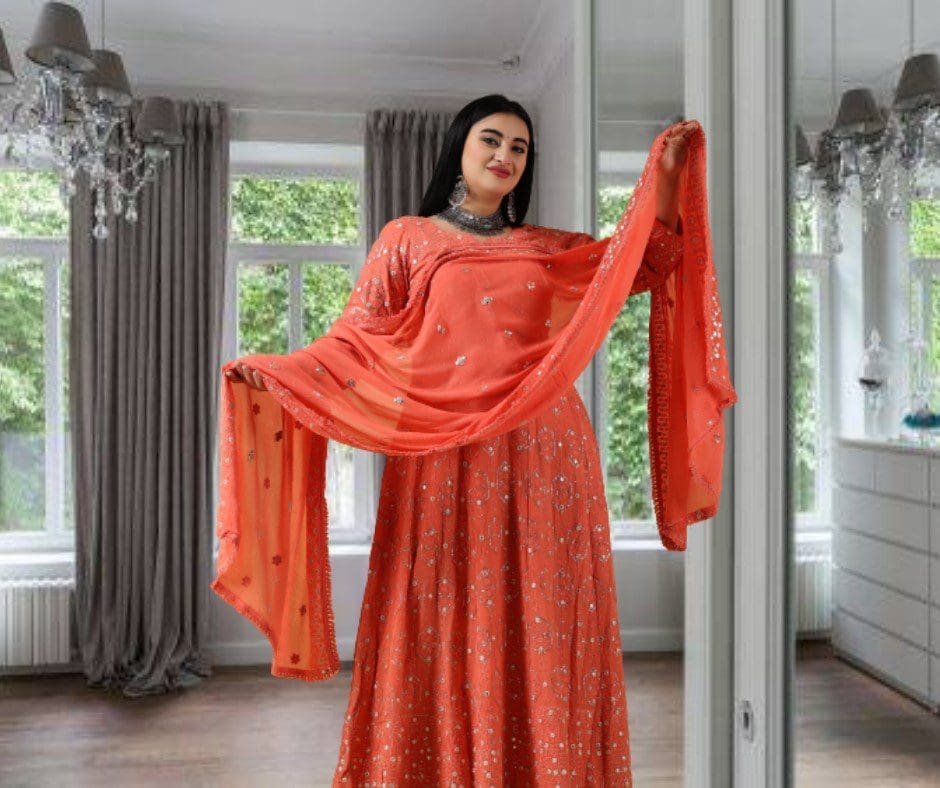 Clothing is an important part of almost every culture. India is known for its diversity. It is home to a large number of cultures and traditions. Clothing is a culture's expression, image, and personality because clothing can reflect a nation's norms and cultural values. Clothing tends to be inseparable from the culture of society because it is influenced by the customs that exist in society. Plus size clothing is full of options and varieties for both men and women.
They can wear whatever they like and want. The perfect mood for dressing comes when we have to attend parties or wedding ceremonies. There's something unique and special. These occasions are the perfect excuses to dress up and showcase your unique personal style and statement that makes you feel beautiful and confident too. But the most important part is the outfits that you will wear to look better, which dress you will choose that best suits you. Here, we have curated the Plus Size Outfits that best suit any wedding ceremonies or functions.
Plus-size clothing stores give people the freedom to express radical self-love for their genetically inherited bodies without being constrained by size zero beauty standards. Additionally, it creates a space to celebrate different body types without any disrespect or unkindness towards each other.
Many people wearing traditional clothes together gives a sense of patriotism, a connection in culture and with each other, and a sense of belonging to the country. Here are some of the plus size kurtis and traditional dresses for women that you must have:
Sharara Suits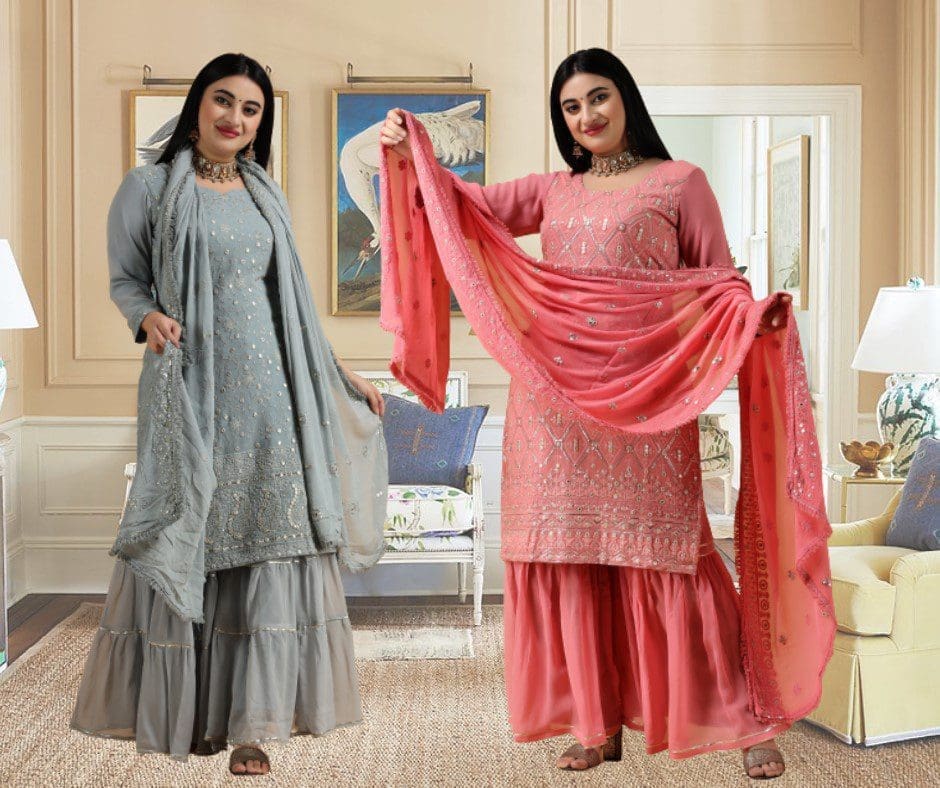 Sharara suits are a popular fashion choice among women today. Sharara is a very cheerful outfit tailored for parties, sangeet, and mehndi and adds a royal charm by accessorizing it with some basic yet fashionable accessories. Today, ethnic fashions are elegant and retain the essence of Indian tradition. Flaunt your majestic beauty with gorgeous sharara suits to accentuate your style. Add a lot of royal charm to your celebrations when you wear a sharara suit for your wedding ceremony.
Spotlighting Mirror Work design for a touch of grandeur will be the ladies' most preferred choice for celebrations and parties. Team up with a stunning embellished dupatta, crystal earrings, a neutral-toned handbag, and wedges, and get ready to add five stars to the party.
Anarkali Dress
When we talk about Anarkali dresses, you cannot ignore the beauty and royalty. Capturing the timeless elegance and seamless interweaving of the richness of Chikan work provided to anyone who wears it. Regardless of your body size, this is one such dress that suits everyone. You can choose any pattern and style that compliments your overall personality. Be the epitome of refined sophistication when you head out to a party, wedding, or family gathering.
Imagine the sparkle of an Anarkali dress with sequins with silver motifs all over the body. Elegant chikan work adds an aristocratic feel that can't take people's eyes off of you. These floor-length dresses will make any lady look regal, stunning, and truly beautiful. Dress up in sandals, earrings, and a mirror chiffon Dupatta and get ready to steal the limelight at functions.
Anarkali Suits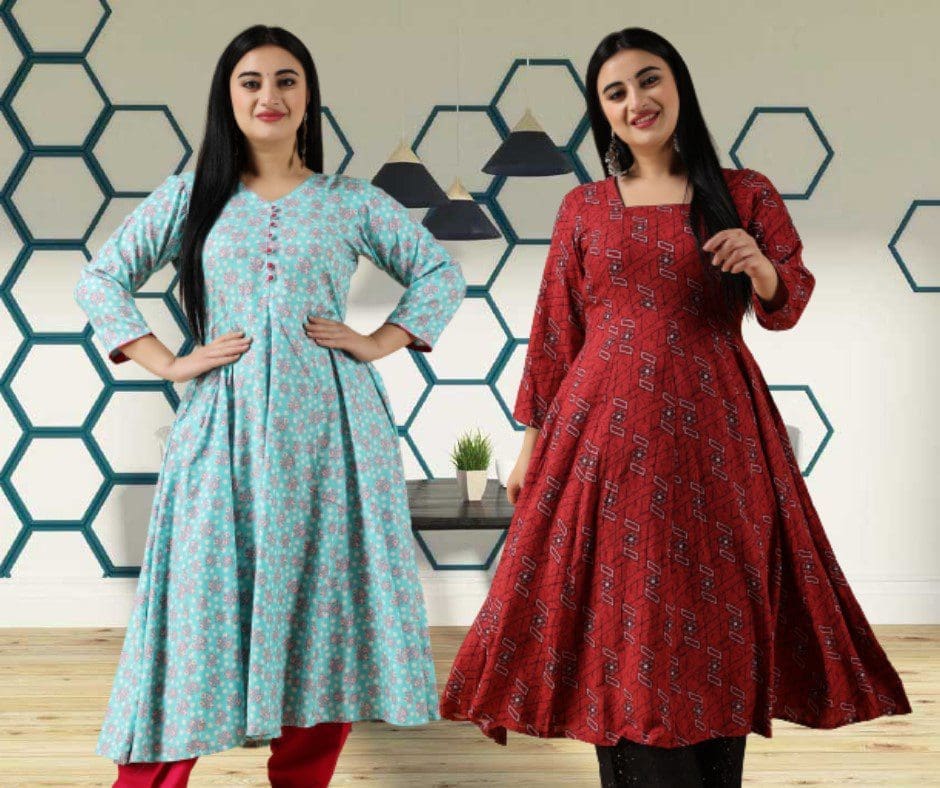 Anarkali suits stand out in terms of ease of wear and elegance. Perfect for attending a festival that involves dancing like Navratri, these dresses swirl around and create a mesmerizing aura. These suits are specially designed for special occasions like festivals, social events, and weddings.
Anarkalis are perfect clothes for plus size girls as these suits make them look glamorous. When a woman adorns herself in an Anarkali, she deeply understands its royal connection and grace. Make pure cotton Anarkali suits the perfect choice for an evening party. They will make you look very fascinating and elegant. You can flaunt a unique statement with an embellished dupatta, embellished chandbalis, and stunning sandals to give a radiant and spectacular look for all occasions.
Kurta Sets/Salwar Suits
In today's fashion, one of the most stylish and classic Indian outfits is the traditional Kurta Seta, which every woman loves to wear to elevate the look, regardless of the occasion. Kurta sets are now best for different occasions like festivals, weddings, or any traditional day. So Kurta Sets For Women is a must-have for every wardrobe. If you are going for any event or engagement, then kurta sets will be your best choice. They come in a variety of colors, designs and embroideries that are sure to steal the spotlight and make your royal charm presence everywhere.
Palazzo Suit
 The Palazzo suit trend is becoming increasingly popular in today's market as it provides the perfect combination of comfort and style. Comfort is the key word for palazzo suits. These suits offer your legs plenty of room to breathe. Trendy Palazzo Suits are fashion hits! Palazzo suits are proof that ethnic wear is not boring. Explore your options, and play with fashion trends. Don't be shy to mix and match your outfits.
With the wedding season coming soon, Indian women can't wait to drape themselves in trendy ethnic wear. Also, whenever you think of wearing stylish Indian ethnic wear for a wedding or a festive event, the first name that comes to every woman's mind is an elegant Palazzo Suit. Be it a formal or casual occasion, palazzo suits can be your best choice if you want to look stylish and relaxed at the same time.
This gorgeous outfit looks great on all body types due to its sheer charm and elegant grace. This is why ladies love to wear these outfits to enhance their style. Every Indian woman wants to accentuate her every look, especially when it comes to her wedding day. So, if you want to dazzle at your wedding celebration, nothing beats a stunning wedding Anarkali suit paired with matching bangles and a diamond necklace.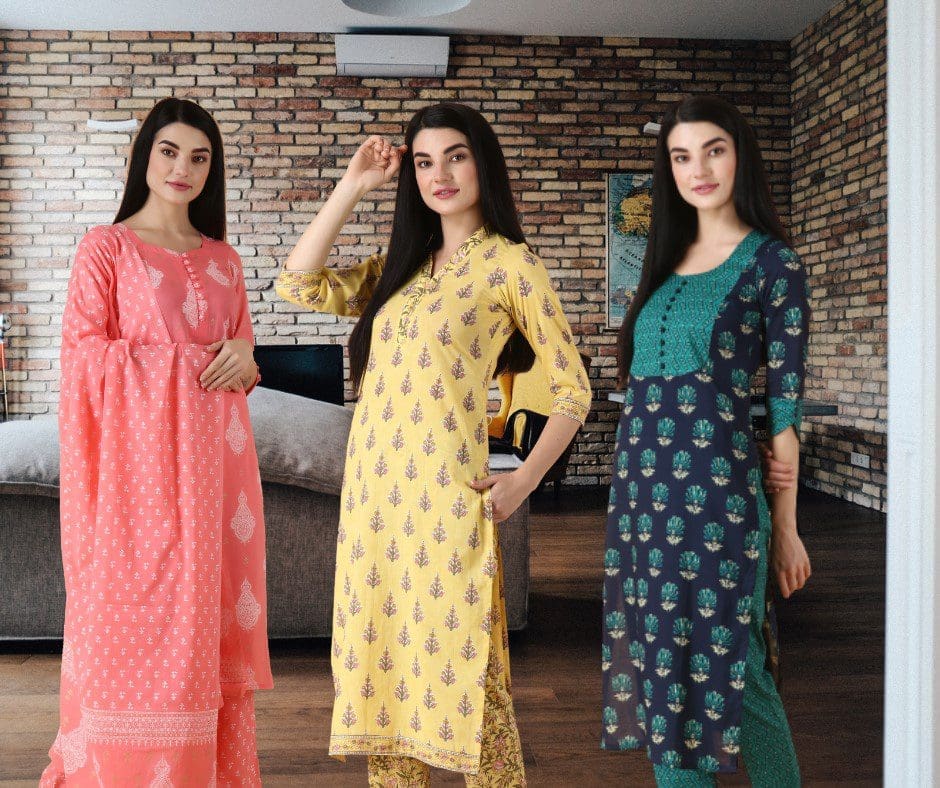 Palazzo Suits are the perfect attire for any occasion and festival. Palazzo suit is the two-piece attire having designer Kurti paired with loosely fitted palazzos. The fascinating history of attractive and elegant palazzo suits. Palazzos were originally worn by bold and beautiful women like you.
Apella brings all plus size clothing to India. In India, many sites provide you plus size clothes. There are a variety of clothes for plus size men and women, but you need to recognize the style of the clothes and shop according to your body type. The super affordable ready-to-wear clothing is offered by Apella. The size ranges from XS to 10XL. Apella is a brand promoted by plus size clothing to plus size men and women.
You can find various plus sizes ready-to-wear online, creating a stunning look for any festivals and ceremonies. Everyone is gorgeous, so be confident and flaunt your curves. Try these plus-size outfit combinations for the party and other traditional events or having fun online at bonus bez depozytu 2022.