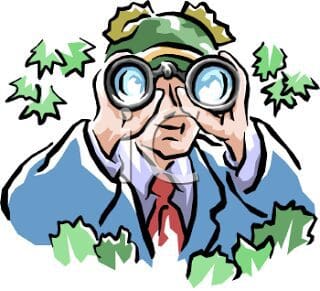 When I was asked to join some of India's most well-known birdwatchers on a pelagic birdwatching trip 12 km into the ocean off the coast of Mulki (40km south of Manipal, enroute Mangalore) in exchange of missing the first innings of the WC final and a lazy saturday afternoon, I was almost caught in two minds. But the opportunity was massive and one that hasn't been done in India often enough, so I said yes. And I do not regret it 🙂
[Ofcourse, the airtel signal even that far out into the sea was damn strong, so we were constantly updated about the scores!]
About 15 of us, a majority visiting from Bangalore were put up on 2 boats and we took off from the jetty in Mulki at 9 AM. Pelagic birds are basically those which are only found out in the ocean and nest in remote islands very much away from mainlands. Hence, these are unexplored areas of ornithology and especially in India, the knowledge of these species is still inadequate.

The feeling of being out in the sea on a regular (but motorized) fishing boat is incomparable. The waters were choppy and each wave seemed capable of turning the boat on its head, although it miraculously avoided doing so throughout. As the boat swayed from side to side, it was even harder to keep our binoculars and cameras steady. To top that, the horrendous sea spray, made worse since I was at the helm of the boat and the only one with spectacles on, made sure that I tasted salt throughout and spent a lot of my time wiping my glasses clean.
We were greeted almost immediately by a sighting of a couple of wonderful dolphins, while my favorites were certainly the flying fish which were quite literally *everywhere* around us. They are bloody graceful and seem to perform ballet on water. The birds were great too! With sightings including those of the Audubon's Shearwater (see pic of the same by Shiva Shankar of Karkala here), a bird that has never been photographed in subcontinental waters before.
We also had interesting moments in the form of an upturned tank that collided against our boat and revealed a handsome fish when we lifted it onboard. It was also covered with the interesting looking sea creatures called barnacles (yes, of the Captain Haddock's "1000 blistering barnacles" fame). The fish eventually jumped out of the box and into the sea by itself!
The barnacles attached to the container and the fish within.
We returned ashore at 5 PM with aching bodies (who knew boat rides could be so tiring?) and salt covered clothes and bodies, but with a feeling of having accomplished enough 🙂 A brilliant day (ending with a WC victory) and again, a fantastic insight into the treasures that we have access to so close from Manipal!
Some photos:
Common Tern (L) and the rarely seen and photographed Bridled Tern (R) on floating thermocol, a favourite perch for sea-faring birds.
A Greater Crested Tern on a more natural perch 🙂
The sexier looking and the faster boat that I was not on at the 10 KM mark (L) and first sighting of the estuary on our return from the boat I was on (R)
Cheers!
Ramit
For More on Bird Watching and Opportunities/Sightings in and Around Manipal – Visit Manipal – The BirdWatching Chronicles.