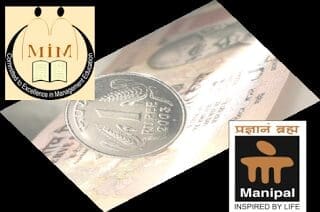 Communication designing includes a variety of techniques, all concerned with communicating or passing on information or message. This is done either through speaking, writing or through pictures which can either be drawn by hand or through electronic or mechanical means. The main specializations in communication designing are:
1. Graphic designing: It can be visual or descriptive specially writing and drawing. It includes techniques like typography, illustration and animation all of which involve drawing, painting, lettering, photography or working with images on a computer screen. You very often need a diploma or a degree from an art school to be a graphic designer.
Job opportunities are plenty, the most exciting and lucrative ones being in the advertising and television industry, and the largest number being available in publishing, packaging industry, catalogue making, stationary and greeting cards production, etc.
2. Animation-film designing: It is a part of commercial art involving a special form of cartoon drawing. It's very time and labour consuming work in which a series of detailed pictures or three-dimensional forms representing characters of a story each slightly different from the proceeding one are drawn and put together in a sequence. When projected on a screen they form moving pictures and unfold the story.
This technique is used in making cartoon films for telling a story to children, for advertising and educating or for conveying social messages. The latest in animation are the three-dimensional models of characters using different type of materials. When filmed and projected they come out like life-size objects. Movies like, Star Wars are made largely with this technique.
It is a fairly recent and fast expanding area of designing given a big boost by the television and film industry. I am told our film studios in Chennai, and perhaps Mumbai too, are pretty well-equipped for this work and are going into full-scale work for feature films using animation designing.
3. Video programs: These are another popular means of preparing and communicating information through visual medium be it an advertisement for a product, or a health promoting programme or a video telling your family back home how beautifully the wedding was performed.
It is an interesting work and is becoming more and more popular even in the remote areas of our country. The work prospects, therefore, are attractive even for those who are self-employed.
In recent times, quite a few government as well as private institutions have started offering courses in the various spheres of designing. The National Institute of Design at Ahmedabad is a premier institution in this area offering specialised training in some of the major areas of industrial and communication design.