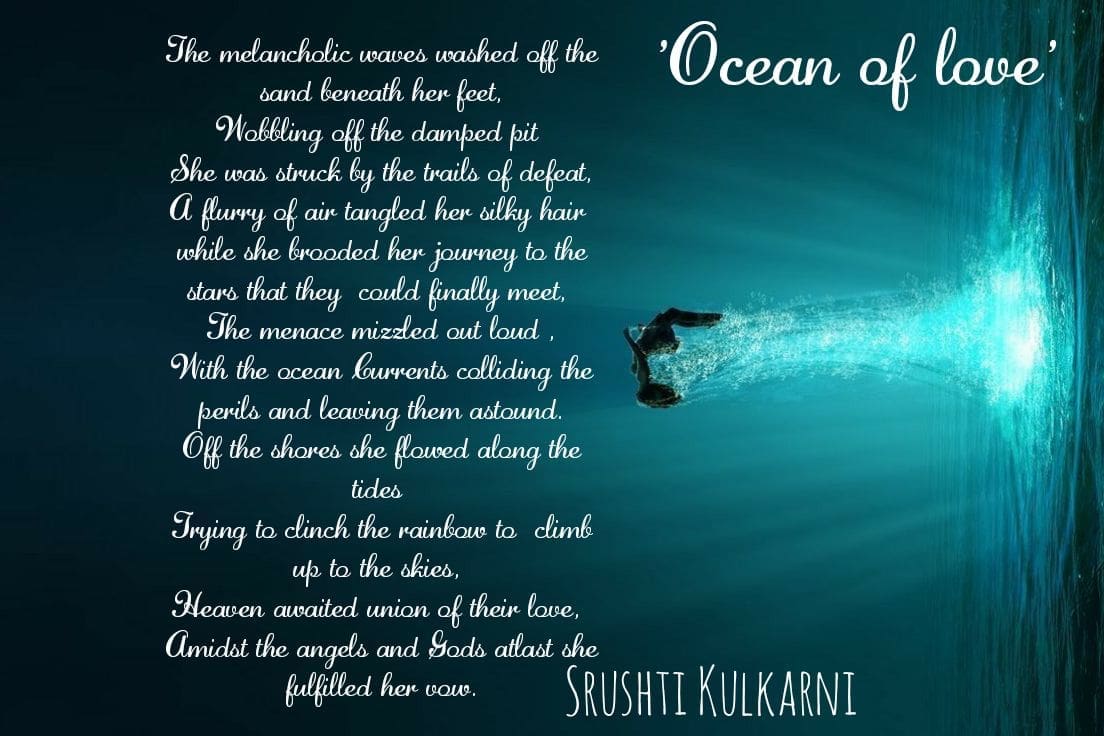 The melancholic waves washed off
the sand beneath her feet,
Wobbling off the damped pit
She was struck by the trails of defeat,
A flurry of air tangled her silky hair
while she brooded her journey
to the stars that they could finally meet,
The menace mizzled out loud ,
With the ocean Currents colliding
the perils and leaving them astound.
Off the shores she flowed along the tides
Trying to clinch the rainbow to climb up to the skies,
Heaven awaited union of their love,
Amidst the angels and Gods atleast she fulfilled her vow.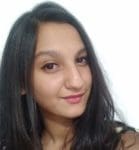 About the poet:  Srushti Kulkarni, an 18 year  old from Bangalore who is passionate about expressing her thoughts by penning them down on the paper. She is currently studying at Manipal institute of communication as 1st year BA media and communications student. She is focused on writing about the deeper emotions or thoughts that are easily felt but are hard to express. Follow her on instagram @srushti__kulkarni.