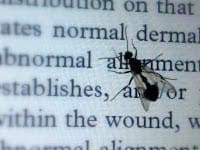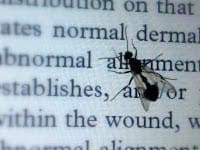 I am manipal BUG
I am manipal BUG
I am not just some Bug
I am "The bug"
On normal summery, hottiee, fiery days i reside in the green green nature
I enjoy the mother nature
I work all day and night during the summer
No holidays, no rest
Phew!! So hell tiring!

On cloudy, rainy, cozy days
I take long long holidays from my regular buzzzyyy schedule
And hell yes! That is the only time when i get a chance
A chance to enjoy my freedom
A chance to mingle wid the "gadget-freaks!!
yeah "The HUMANS"!!
So let's visit the gadget-freaks 😛 😀
Scene1
Kali kali raat
Charo taraf sannata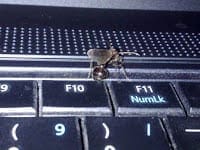 Aur barish ki boonde tip tap tip tap tip
Scene 2
Human busy wid lappy
Human working
Bug thinking hard (struggling with the rain drops)
"Arey i need a place to stay
nahi to aj mera anteem sanskar ho jayega "
background effect" I got 'em all buzzin, buzzin. buzzin"
"Arey yeh kya
Somewhere there's a light of hope"
Bug speeding like "manipal-autofellas"
Pass aur pass
Aur pass
Phew! Bug reaches the human-habitat!
Peeps in through the window
Eyes a bussyyy human
So, enters inside without the buzzin signature tone
(Entrance through the window granted only for fresh air, not for some bug!)
Bugs eyes gets transfixed on the lappy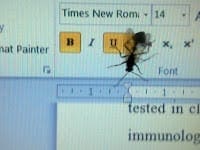 Lauv at first sight duniyawalon!!
Bug's version:
I come to visit you my pal
I come to sing you a hip-hop buzzin brand new number from the buggie-world
And last not the least i come to "learn microsoft word"
With gadget-freaks around and the technology
It has become difficult to survive in the buggie -world!!
As the rains stop, i go back into my buggie-world with this lil piece of knowledge!!
Thanking you with all my heart
Planting a bitter-poisonous kiss on your smoothie skin
There i leave you!!!!
Signing off
Yours most hated, most feared
"The Bug-residing in cosmopolitan Manipal"