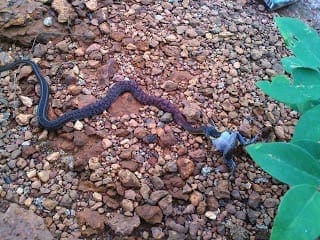 It has been two days since I have been very thoughtful. No, I do not think this much usually. Or, well, perhaps rarely. It has been more than forty eight hours since I have been been reminiscent about my last semester here at Manipal. Here are some of my most nostalgic reminders of the same:
Frog legs is what this lucky serpent gets. All that we have to survive is the usual food court ka khaana.
The way back from Manipal to Mumbai by rail.
TEDxManipal 2010 during TechTatva.
The next photo is totally unrelated but I just put it on a funnier side note: The underlined is a line from an old edition of our chemistry book. Epic!
Plastic women, eh?
Signing off…