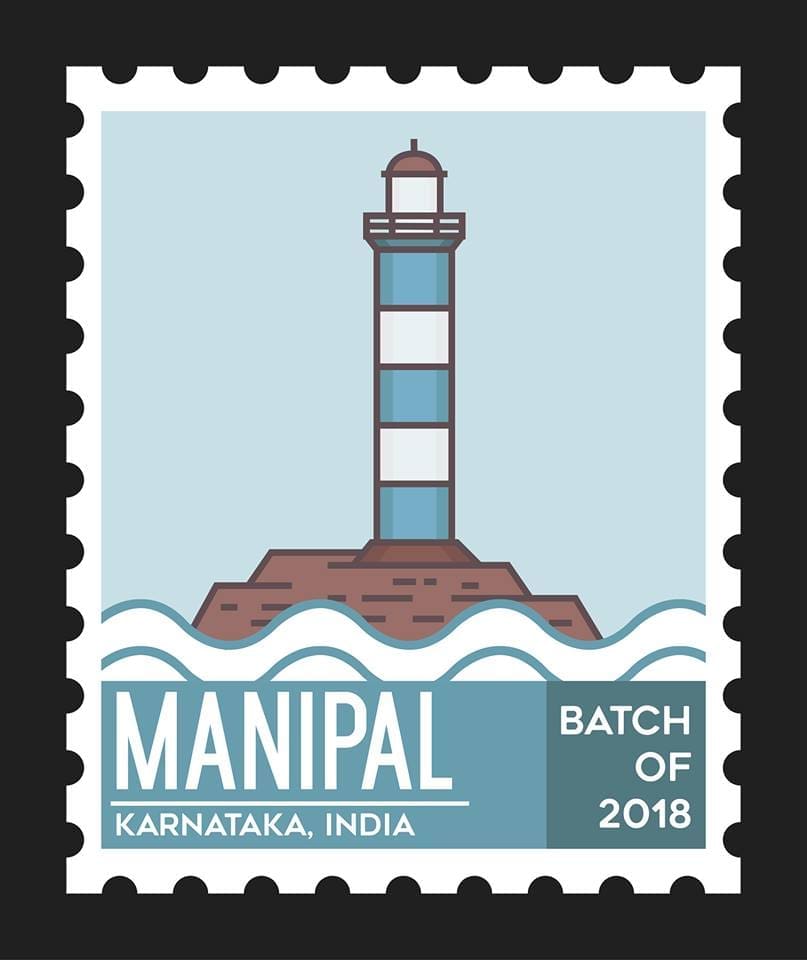 In a first of its kind happening, a student of Manipal Institute of Technology, Manipal, was mailed to his hometown Bangalore by some of his friends via Speed post.
The Batch of 18 student was pleasantly surprised when he woke up and found himself at home, having slept through the entire journey.
The name of the student is withheld to assure some privacy is given to an already traumatised batch fo students, who will have to live with a postage stamp as a memory of their days at Manipal.
The trauma resulted following a design disaster, in which the batch T-shirt was made to look like a postage stamp without the name of the Institute. To make matters worse, the design has a picture of the lighthouse at Kaup which gives the appearance of someone showing the finger (as can be seen in the image below) to the entire batch!
Despite condemnation from all quarters, there were quite a few who supported the design of the T-shirt. One of them had this to say – "People have a lot of frustration in life of all kinds. Few will have anything valid to put forward except the same point of the connect again and again. And this looks a lot prettier than chappals and Yumit."
There were quite a few enterprising entrepreneurs and opportunists who jumped in and offered to get new designs and hoodies for the batch.
PS:  We hope you do realise that this is a Satire site providing fake news.