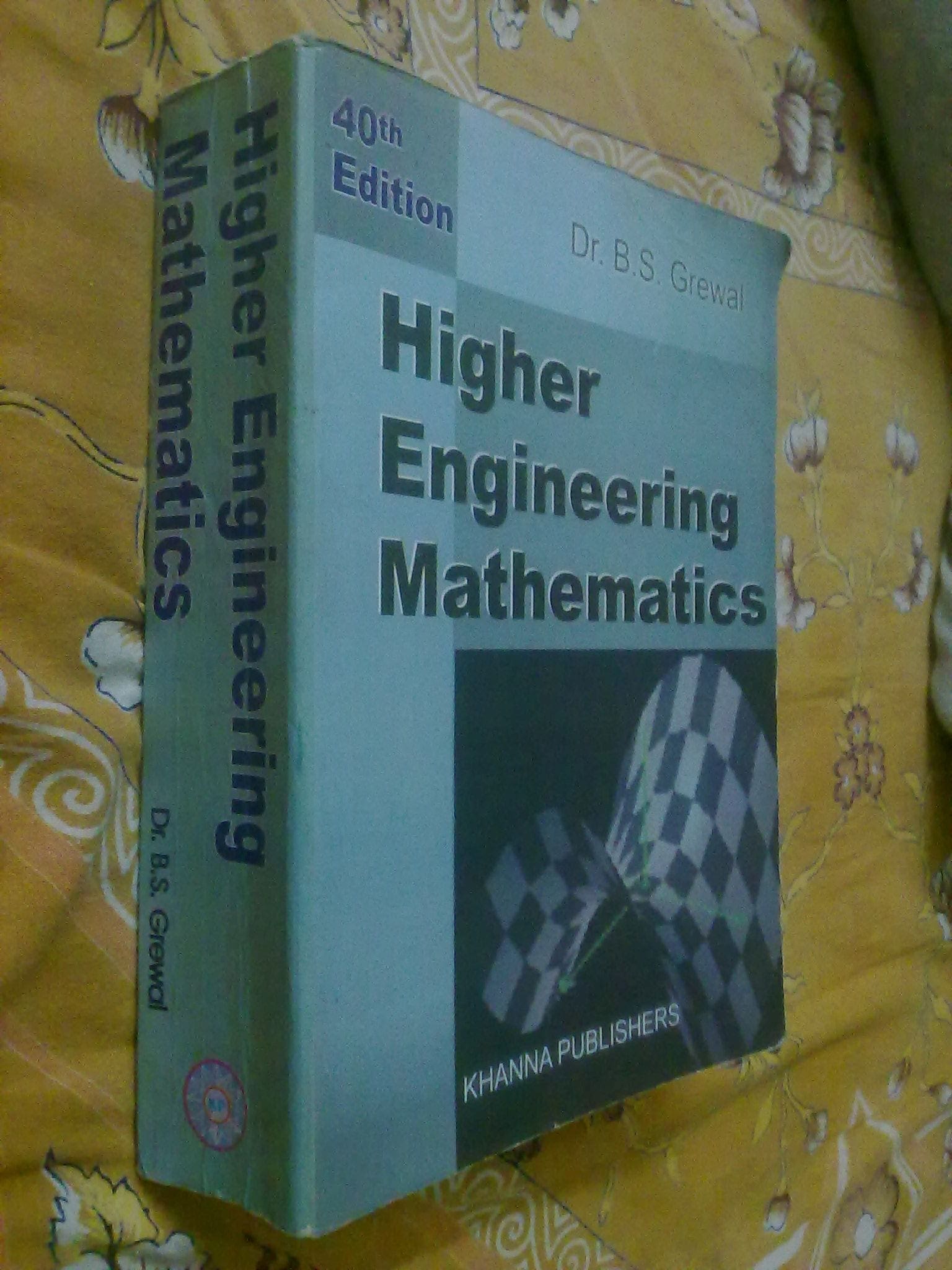 Hiya freshies! We know what must be going on at this point of time in your minds as you enter from school to college, from the phase where you were being spoonfed to a new beginning where all depends on how well you can grasp. Well, for those who have already joined, MIT is one of the best decisions you will have ever taken as this is the place where you can do anything to everything.
Before coming here,I assume you'll be too excited to know about the place,what to do here,where to stay etc which is why we have started this website.One query which is making rounds in most of the social networking websites and also our contact page was – What textbooks to refer and how about buying then before hand?
You will get a lot of information regarding engineering textbooks over the internet, but each college has its own syllabus and specific textbook for each course. Lecturers will also want you to refer to several reference books available in the library but please don't make a blunder by purchasing them. We have compiled this list of First year MIT Manipal textbooks and have written specific reviews about each one of them so as to help you out to make the right choice even before joining college. We have also added links where you can buy the books online which you will also get a discount for. Please note that only books which we feel are necessary are listed here. For subjects like Physics, ENV, C++ and English there is no need to buy text books as the class notes and printed materials are enough.
The below mentioned books have been referred by almost all your seniors including us and has been tested saviors in the respective subjects.
First Semester : Common Subjects
Mathematics 1:
Maths is going to be there for you till the 4th semester at least so it's important you figure out how to do well and the Maths Dept early. For those looking for some quick marks, the Solved examples can prove to be of good help but if you want to ace it then you would have to do the Excercises as well along with Class Notes.In some depts you would probably require D.S.C Part 1 and 2 in highers sems as well for reference, so I would recommend you get hold of this one. This book is recommended by most of the teachers.
[Buy Engineering Mathematics by D.S.C]

This book has most of the chapters of D.S.C part one and two, I'd give this book a miss if your just aiming to just scrape through but this book is important from those aspiring to be toppers as it has been noticed that the "Crunch Questions" come from this book. As most chapters of 1st year are in the same book, I'd recommend this to only those wanting to do well.
[Buy Higher Engineering Mathematics B.S.Grewal]
2.Engineering Mechanics
Engineering Mechanics is one of the Easiest and Most Scoring subjects of first year. Averages of 17 are common in this subject since most of the portion has been covered while preparing for entrances. However getting a good grade becomes more difficult since everyone is scoring well. Hence Bhavikatti would provide you with a large number of problems to help increase speed and accuracy.For those planning to just clear everything, don't mess this up. Its the easiest 4 credits you will get.
[Buy Engineering Mechanics by S.S Bhavikatti]
Physics Cycle
Physics
This is one of the lowest scoring subjects in the Physics cycle with the average being under 10. Hence studying this subject is extremely important either to maintain your good grades or to save your Back. The notes generally are good for most topics. However i would recommend you use Reference Text Books if you are used to studying a topic in great detail. Derivations is what most of the paper is and hence this paper needs good amount of preparation.
Basic Electronics
Basic Electronics -Uday Kumar. BE is one of the easier subjects in Physics cycle. Initially considered to be very difficult but as you move on through the sessionals you will start finding this easy. A mix of Uday Kumar and the Slides is a good combination as there are more illustrations in the text book.  It can also can be used for problems at the back. The ones who initially do well in this subject have the advantage.
MES
Elements of Mechanical Engineering by K.R. Gopalakrishna is a subject you can definitely in if you can MUG and Draw. There are a lot of diagrams in this subject though course content isn't that much. Paper is generally predictable due to Question pattern but you would require the text book for the Diagram and Write up on everything. Neat Diagrams can easily get you an A+/A in this subject. Again for those who just plan to clear everything, don't mess this subject up. Its easy credits.
Engineering Graphics
Engineering Graphics Made Easy by Mr.Potty (Lecturer at Manipal Institute of Technology) is going to be one of your most difficult subjects and so you should take this subject very seriously from the beginning. If you get a hang of it, then it becomes very easy. You should listen in class, practice from this book and do your assignments on your own. This is one subject you don't have to study in the end if you have done the "Sheets" on your own hence reducing pressure during the end sems. For those just planning to clear- Id recommend you take this seriously. Being the subject with the most number of Backs in 2008, Id suggest you get this book soon and start. It has all chapters well covered with good step by step illustrations.
Chemistry Cycle
Basic Electrical Technology- Nagsarkar & Sukhija/Class Notes– This is one of the more difficult subject of the Chemistry Cycle. Good class notes and this text book should be able to help you do well. The beginning looks to be similar to Class 12 but that only till half way through the first chapter. Generally this subject becomes higher scoring in Even sems since students take it more seriously after seeing result of Odd Sem. However if studied properly this is one of those easy conceptual subjects. The book covers all topics well and has detailed explanations. Also for some chapter do refer to the slides. For those prone to Backs- Watch out for B.E.T!!
[Buy Basic Electrical Technology by Nagsarkar and Sukhija]
Engineering Chemistry by R.V. Gadag and A. Nityananda Shetty– This is all you need to do well in Chemistry. It contains the diagrams/explanations/reasoning for most of the topics. Try laying more stress on the Reasoning part of it, as this is where you can differentiate between an A and A+. This subject requires a good amount of time for preparation as the course is easy but vast.
[Buy Engineering Chemistry by Gadag and Shetty]
Computer Programming
Computer Science with C++ by Sumita Arora – Even though it is a 3 Credit subject, it is one of the main differentiating factors in Chemistry Cycle as those who have studied it in Class 12 etc have a clear advantage over the rest. Most of the first two sessionals have been done previously and hence decreases the work load for students with Computer Background. For those who don't have a computer base, I'd recommend you buy this book and pay attention in class/get hold of someone who knows the subject well. If your in C.S. or I.T it is important to get your C++ in place now else you will have a lot of problems later.