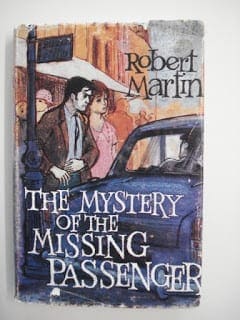 No This book has nothing to do with this post
Image Source: Marginalia Bookstore
15th Feb 2011: Here goes my next blog.
Little late to blog about this adventurous day!! or should i call it " A DAY" !! The day that I am referring to is 9th Feb of the year 2011.
After enjoying my dearest cousin's wedding, ah yes!! it was indeed a fantastic wedding. And i think this was the "first family wedding" where i had enjoyed so much. Oh my god! am so glad that i went home for this particular wedding. So after this big fat Oriya wedding in Bhubaneswar, three of us that includes mom, dad and me of course, all came back to my house in Cuttack. 8th Feb 2011, was my last stay at home, the very next day I was supposed to catch my flight for Bangalore and then "KSRTC- Airawat" for "The university town". So, you know how you feel that very last day at home…Hell a lot of thoughts cross your mind. Something like Oh! again back to the same old routine. And what freaks me out is getting up early in the morning. Cause once i go home, this waking up thing in the morning becomes the most enjoyable moment…he he he..know why cause i can sleep as many hours I want!! Ah! I just love that…But never mind, back in here Sunday serves the whole purpose!! Its just one Sunday!! And my favourite day of the week… Is it??? Oh yes it is!!!
So here comes The D day : 9th Feb 2011
The sun rays entered my room like a bright shining sword piercing the evil darkness and woke me up from my own dream world. And there i was lying down on my bed, looking through the window and thinking about by my journey. Awww!! technology..all it takes is just 50 minutes to reach Bangalore!!!
There's a big advantage when you go home for few days and that is you get this " Special treatment"!! And this special treatment package includes a delicious breakfast, energizing tea and some good songs on MTV.
12 o' clock
12 O'clock noon
: All work done, packing done and only thing that was left was to leave for the airport at sharp 12.45. Clock striking 12.20 and i was having this last lunch at home… I just looked at the wall clock, the hands showing 12.25. I was so happy thinking i had some 20 mins left and "aaram" se i could finish all my work.. The last thing i did was to put my fasttrack on. Boom!! When i saw the time my eyes just popped out…Cause it was 13.10!!! Omg all that time i was looking at the watch, that was actually "LATE"!! For heaven's sake i was literally freaking out!! But then anyhow we hit the road leading to the airport. My heart beats racing. And that particular traffic had to there after all the it was the peak time. But anyhow i managed to catch my flight. Thank god!! And then in the flight there was this funny guy, every time i looked at him he said hello..Funny though, but a cute one 😉 and again the air traffic was heavy. so finally i landed at 17.15.
After an intoxicating coffee and chicken Katti roll, i started my next mission. " Mission: The white liner". Between there's this Katti roll junction just outside Bangalore airport, you gotta taste it. It's mouth-watering. I came across it through one of my dearest friends.
BANGLORE
The sun was on its way back home, throwing all lovely colors in the sky. What a pleasant evening. I just loved the view. Waise I do enjoy watching the evening sky and I clicked some pictures too.
Here is one of them.
The next thing was getting into the bus no 9 and there i was walking with my bags towards the red Volvo. Taxi drivers approached, but i was too busy to listen to them. I was enjoying the Bangalore evening after all.
The lovely sunset, cool breeze playing softly with my entangled hair and the the red Volvo.. ha ha ha… well the red Volvo!!! It was all set, i was into the bus by 18.15. So, i was hoping to reach majestic by 19.30.
I was relaxed as I had plenty of time. So there I was looking through the window, enjoying the nature and the ride as well. But as we gradually moved towards the city the ride got more and more slow.. hmmmm… again the bad traffic..and with time it got more worse. Imagine what time I reached majestic it was 20:10. and i had to catch the 20:18 Airawat!! Hell!! less time..but i managed to trace " my bus". and that very moment!! I felt like : what a relief!!! I checked in and kept my bags in place. Still i had some five-seven minutes so I excused myself for a hot cup of coffee. After the refreshment break I returned back to the white liner. There was one girl I think form MIC, and it was obvious we are definitely going to Manipal. And what I discovered was that I shared another seat with her. All set!! "The rider" that was me , was on the white horse " Airawat". Though Airawat means elephant but when we measure the speed I have to call it a horse :p. Meanwhile i finished all those " I reached Bangalore type formalities". Arey calling up home and some couple of friends.
20.45: The bus still at the bus stop, and i was under an impression that may be it was running late or something. errrrrr… But then there came a passanger asking me about my seat number and details.. At that very moment i felt like shouting : What!!! do you want mister??? Then with all that Leo pride i showed my ticket…and there came the direct hit!! Whaaaaatttt!!! I was into the wrong bus…It was a big mess, i was still there in Bangalore and my bags were already on their way to Manipal. Oh my god!! what if my bags go missing!! this thought haunted me!! and what if that conductor didn't help me… this was killing me. I gathered all my courage and approached the bus conductor with my blunder. When he listened to my great deed, he decide to help me and I felt as if he was a angel!!! But angels are for real??? Is it?? don't know. What ever it was i thanked god. Then he called up "my actual bus" conductor, I guess these people have some kind of good network among them, and informed the situation.
So after all that, I was told to travel in that bus and would catch with my actual bus at 1:00 in the morning.
In spite of all these there was something funny, i became " THE MISSING PASSENGER" !! Famous!! An han!! hehehehe. It was my sheer luck to get a free seat. The journey of missing passenger started finally.
12:30: bus at petrol tank
1:00 : Bus STOPS!!! My actual bus waiting at the stop, call for the missing passenger with strict instructions to get the bags and continue travel in the same bus
Phew!!! I got my bags. Thanks to the conductor. 🙂 🙂 🙂 🙂
The missing passenger continued her journey in the same bus and reached Manipal safely sharp at 6.15.
Sometimes when unexpected things happen, you become terrified but when you look back , it just leaves your lip with a sweet smile. I think that's what it has become for me.. a hell of a journey but i enjoyed. After all we gain through our experiences.