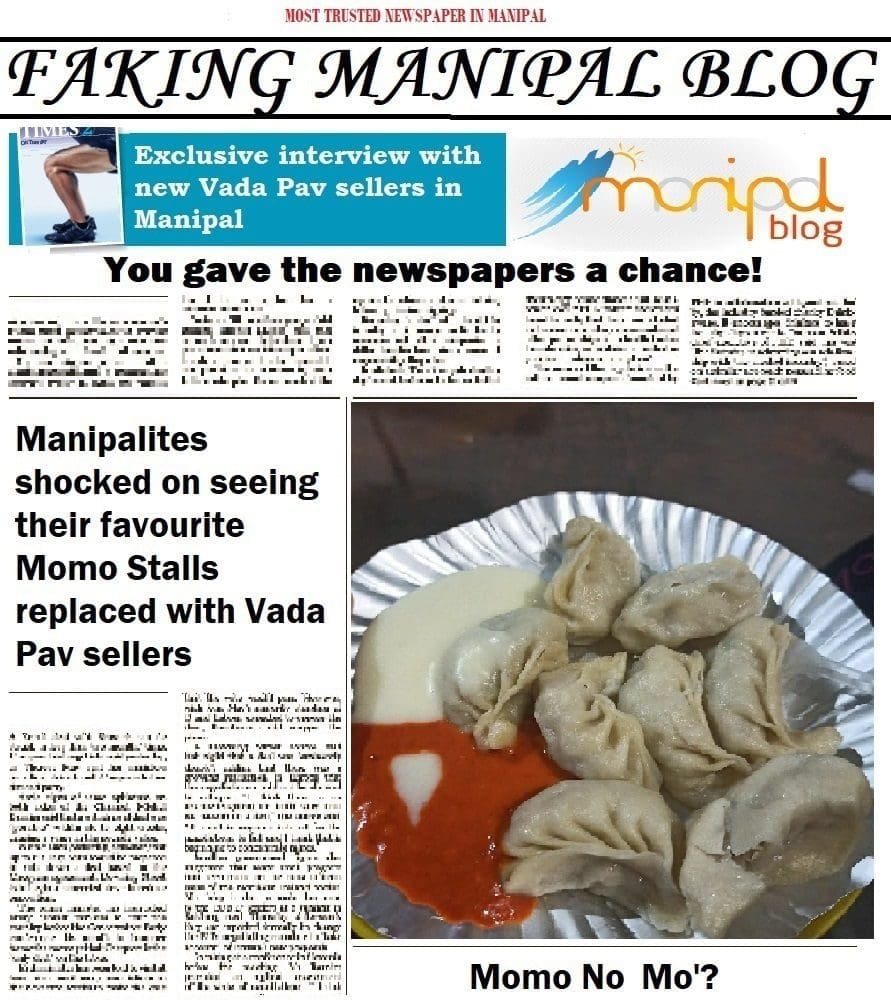 As a massive shock to the Manipal students returning to campus after a long lockdown which resulted in around only 17,000 new cases per day due to it's successful implementation, all the Momo stalls in Manipal has been replaced with Vada Pav stalls. The students, most of whom came back to Manipal early on just because their parents at home were not allowing them to have any kind of street food as it is considered to be unsafe in the wake of COVID-19 are seemingly devastated.
The move was taken up by local authorities to promote AtmaNirbharBharat after the Nepal border dispute started which had claimed the life of a civilian in Nepal-India border at Bihar, adding to the tensions between India and China. Upon being asked what is being done by the authorities about Boycotting China, the spokesperson showed us pictures of The Laughing Buddha being almost empty due to the low amount of students in the town on his brand new Redmi Note 9 Pro and stated that is enough damage for the Chinese.
The North-East Indian Vada Pav sellers refused to comment on this event but offered to sell us momos at a premium through their contact at the infamous "Sutta Point" inside the Manipal campus while the spokesperson and his cronies were busy stuffing their faces with Vada pav with extra green chutney.
Sid, a 3rd year student of MIT who was tired of being sober at his home after his girlfriend dumped him through WhatsApp texts during lockdown 1.0 was available for comments since he returned to his Manipal flat months before his college is speculated to open. Upon being asked about his stance on the removal of this widely popular food item throughout Manipal, he replied "Hari Patte Aankhe Laal, Manipal Manipal" before disappearing at Sutta Point.
P.S.: All the facts in this article are made up. But you already knew that. Didn't you?
About the Author: The author hails from the land of Maa, Maati, and Maanush. That'll do for now ;P