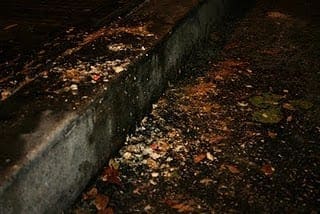 In a shocking series of events today, the residents of Manipal woke up to streets filled with slimy liquid which is now being thought of to be aftermath of a night long vomit on the streets. Around 600 students who are visibly sick are now being held as suspects in their own respectivehostels as the Manipal Police Station doesn't even have the room for its Station house manager , let alone anyone else.
"We couldn't do it"said Gal Nathali a second year student at MIT."We were supposed to hold it till the examination began but we lost control".
"It seems like a yawning reflex which triggered the vomiting after students saw other students vomiting" said Markiv who seized this opportunity to find a topic for his PhD.
The Director of MIT who earlier refused to comment on the matter,sent a mail to ManipalBlog at [email protected]stating that "Students are supposed to eat all the facts that they are given in the classroom and vomit specifically on the examination paper, if they fail to do so, we are not responsible for it. Its easy to point fingers at us but difficult to hold the vomit for another24 hours ?"
Complications arose on the streets when the teachers came out in the open with answer sheets trying to collect as much vomit as they canon the answer scripts which was met by widespread retaliation by the municipal committee workers who claimed<i"> "Filth is filth, there is no inferior filth in the streets and superior filth in the classroom so why do the teachers get this one"
Shiva Balath has predicted with the help of his weather forecasting system that Manipal can expect more of these events as the end semesters will approach soon and they are only going to be bigger and nastier.
P.S : All facts in this article are made up but you already knew that, didn't you ?