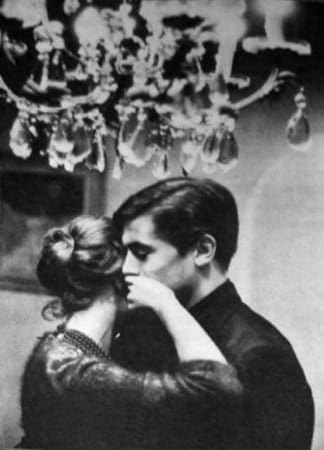 I want to start my story with  the description of the day which is till now one of the best days of my life, 14th feb, 2010.First Valentine's day of my life with a valentine or you can say love of my life. Divya the name which means everything to me.
I had run short of money due to the deeds of some of my friends and couldn't plan anything for her. After ruining her birth day i was literally feeling bad that I'd been a good for nothing brat and was about to ruin Valentine's Day too. But, there's a saying in hindi "saccha pyaar aapko aapse jyaada samajhta hai"(True love understand you the most). I called her up at 12:00 AM sharp to wish her the first valentines of our life and we both were really excited that after 11 months 20 days of courtship we would be celebrating Valentine Day together! To give an Idea about how excited I was, I was panting after rushing down the stairs to the ground floor to receive a decent signal on my Reliance network . . .  it was just showing this route is temporarily not reachable and I felt like killing Ambani brothers.
After wishing her I told her to study and then I enjoyed as the examinations were over. Party with my friends Dinesh and Raahul sitting at endless point , sorry sleeping at endless point for more than 2 hours. It was a very relaxing experience and I had a pleasant sound sleep that night after coming back to my flat. Next day as usual I  woke up at 11:00 AM and called Divya. I first wished her a Happy Valentine day again and was still feeling sleepy so started mumbling something or the other, which angered her. Actually, the reason for her anger was something else but I was the one readily available so was made the scapegoat. Basically she was upset because I hadn't gone to wish her in person and that I hadn't gifted her anything. As I mentioned at the beginning of this post, I was nearly broke and her anger made me feel worse. So, I just screamed back that I'm almost broke and am really sorry that  there is no gift for you at the reception of your hostel and banged the phone and went to sleep heavy heartedly.
After an hour or two, I received the biggest letter she's ever written to me saying,  how much she loved me and supports me ! While reading it literally tears rolled down my eyes and I  just wanted to hug her tightly and cry out my emotions in front of her. I felt all was again well with the world and as planned a few days earlier, decided to meet her over dinner which she was going to throw for me.  I got ready in denim jeans, her favourite party shirt, white tie and a black suit. It was really odd as I was moving out of flat for the first time in a suit in Manipal.
At that moment, I was ready to do anything for her. I reached Valley View Hotel at  8:30 pm sharp, and there she was gorgeously dressed in a beautiful tank top, with her dazzling smile, which just blew my breath away! Standing at the gate of  the Valley View Hotel , holding 6 Roses, she received me with a warm hug ! We started walking towards the hotel entrance past the parking lot, when she suddenly stopped and gave me two gifts she had already placed on the bonnet of one of the cars. I was really feeling so uncomfortable and Special at the same time.  Entering Hotel Valley View like Royalty,  we proceeded to the Rangoli restaurant where we sat and gossiped for few mins. All of a sudden a waiter came close to me and gave me a big extremely big HEART SHAPED RED CARD and a big 3 ft item wrapped in gift paper, she told me to give it to her in front of all and told me that it was the same teddy I had gifted  her a few days earlier!  This she offered, would be my Valentine day  gift  to her.
It was her way of telling me not to feel guilty for not bringing her a gift! This really touched me and was something that really endeared her to me! There was more the card was extremely beautiful and the first card, sorry first extremely big card, someone made for me wasting    3 entire days during examinations… it was simply breathtaking, marvellous, fantabulous, and  WOW!  She had written poems, stories of our life together, promises we'd made and many other such lovely things.  Thanks for the card sweetie! Soon after that we held each others hand and told each other how much did we love each other and will do it forever, other than taking a promise to give me such a lovely card every Valentine's day, I had the best dinner and a lovely stroll on the silent soothing environment of Manipal greens and hugged her passionately.
Wont forget that day for my entire life, it was sweet, lovely,  and a day  which will always cause butterflies to flutter around in my stomach. Thanks Divya for making my day, my life, and most importantly ME… LOVE YOU!
| | |
| --- | --- |
| | This is a Guest post by Nitin Solanki and an entry for our Valentine's Day contest for Manipal residents on our Facebook Page. He is a student at the Manipal Institute of Technology (MIT), Manipal. |