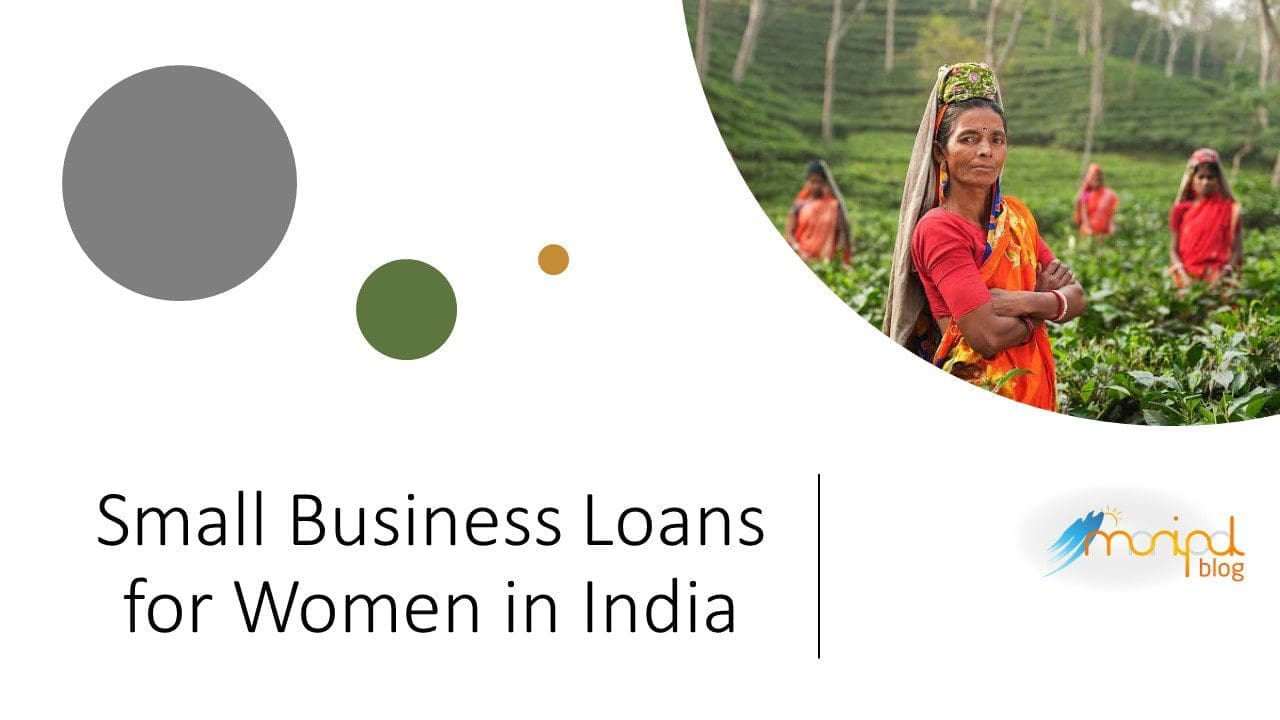 Women have become an integral part of the Indian entrepreneur-culture by being owners of many small-big businesses across the nation. From the founders of well-known brands to many tiny industries, these entrepreneur ladies are inspiring more women to be a part of their business ecosystem. Women leadership is not anymore a new concept in India.
Women empowerment is one of the long-term universal goals. All nations across the globe are developing ways to help women become independent. When it comes to women empowerment, India is not far behind, many banks in the country are providing small business loans for women.
Cent Kalyani Scheme
Maximum loan amount: Rs. 1 crore
Central Bank of India has designed this scheme to provide financial aid to women who are willing to launch a new business. Central Kalyani scheme also offers financial assistance to women for the expansion of their existing business. This scheme covers the following fields,
Retail Trade
Enterprises
Self-employed women
Village industries
Agriculture
Central Kalyani scheme neither requires collateral security nor guarantor. There are no processing fees to avail loan under this scheme.
Stree Shakti Package
Maximum Loan Amount: Rs. 5 lakhs
State Bank of India has crafted this scheme to support every women entrepreneur in the nation. Any woman having 50% ownership in a business and who is a participant of the Entrepreneurship Development Programmes (EDP) is eligible to obtain Stree Shakti Package.
Udyogini Scheme
Maximum Loan Amount: Depends on the purpose and repaying ability of the borrower
Punjab and Sind Bank has created this scheme to support women entrepreneurs that are willing to start a new business venture in agriculture or retail segment. Udyogini Scheme also provides financial aid to self-employed professionals. The bank does not charge processing fees of Udyogini Scheme.
Annapurna Scheme
Maximum amount: Rs. 50,000
State Bank of Mysore has designed this scheme to support women who are planning to start a food-related business, such as packed meals or home-made snacks, etc. The capital obtained under the Annapurna scheme can be used to buy utensils and other kitchen equipment required to set up the business.
Women need to provide a guarantor as well as business assets as collateral security to get a loan under Annapurna scheme. The interest rate on loan is decided by considering the market rate. A borrower is given with 36 months to repay the loan. However, they do not need to pay EMI in the first month.
Bharatiya Mahila Bank Business Loan
Maximum Loan Amount: Rs. 20 crores
Bharatiya Mahila Bank has developed this scheme to provide funding to new women entrepreneurs. This loan is for the women who are willing to start a business in the following fields,
Retail Sector
Loan against property
MICRO loans
SME loans
MUDRA Yojana
Government of India has launched MUDRA Yojana for women that are starting small enterprises or businesses like tuition centres, tailoring units, etc. Women do not need to provide any collateral security to get a loan under Mudra Yojna. The loans are availed as per three following schemes,
Shishu: Here, the loan amounts up to Rs. 50,000 is provided to the businesses in their initial phases.
Kishor: Here, the amount of Rs. 50,000 to Rs. 5 lakhs is provided for well-established enterprises.
Tarun: Here, the loan amount up to Rs. 10 lakh is provided for the expansion of well-established businesses.
This business loan for a new business or already established business does not require any collateral. The women who got a loan under this scheme also get a Mudra Card. The Mudra Card is like a credit card with a spending limit of 10% of the loan amount.