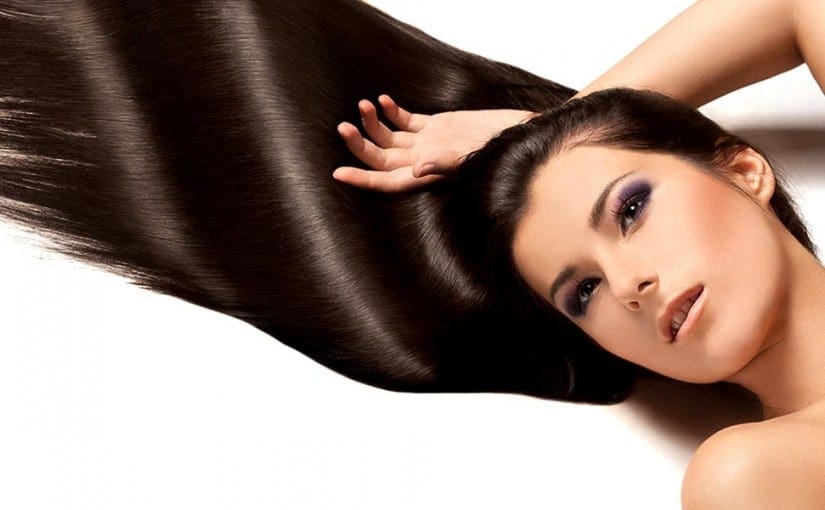 Today there is a rise in problems related to hair in younger generations as more and more people are getting their hair processed in terms of perms and putting heat in the hair and keeping it straight. Adding to this, rise in pollution levels, be it in air or water is significantly damaging the hair. It is important to use quality products to hair, be gentle with it, and protect it from damage, whether it be sun, heat, or chemicals. Foods what we eat can contribute a lot in having a healthy thick and shining hair. So here are some of the tips to keep your hair healthy.
Get your nutritional status checked
Lack of Iron and essential vitamins and minerals can lead to hair fall and loss of its texture. Anemia is one the most common cause of hair loss in India. Women especially are more likely to have iron deficiency anemia. It is either they aren't getting enough iron through diet or due to normal monthly menstrual blood loss. This can be checked by simple blood tests which your dermatologist recommends. If iron is low, supplementation will be added. Hair also require other essential vitamins and minerals such as Vitamin B family, Vitamin D, Calcium pantothenate, Omega-3 fatty acids, Biotin and others which can be supplemented by pills.
Throw the stress out
It is easier said than done, but it's essential to distress yourself as many studies have shown stress to slow hair growth and even hair loss. Techniques to follow include Yoga and meditation which are proven to be the best methods in relieving stress. Changes in your lifestyle such as avoiding drinking alcohol, smoking cigarettes can be a great step in making your hair healthy.
Careful styling at home
One has to be careful with some of the styling process done at home such as straightening, processing, hair coloring, and heat as you can easily miss the damage happening to hidden parts of hair or scalp. Heat from flatirons and blow-dryers can cause significant damage if used often, leading to hair shaft breakage. Ceramic technology in flatirons offers better heating. Keep heat to lowest possible and never iron your wet hair as it will be more vulnerable for damage.
Food for Hair
Consume foods rich in proteins such as dairy products and eggs along with vegetarian sources such as legumes and nuts. Another important nutrient as discussed earlier is Iron which is found in plenty in animal products such as red meat, chicken and fish and vegetarians can get through lentils, spinach and other leafy green vegetables such as broccoli. Combining these vegetables with Vitamin C rich fruits such as sweet lime or orange juice not only improve iron absorption but also makes hair healthier.
Hair Wash
It is important to choose a right shampoo. People with dry hair can choose a shampoo with moisturizer. Conditioning helps to avoid post shampooing dryness. Handle your hair gently and use your fingertips to massage your scalp. Shampoo your hair no more than twice a week because the oils on your scalp which acts as a natural conditioner are washed off. Having a cold rinse at end of bath will help in sealing hair shaft splits and breakage.
Sea & Sun
Having regular dip in seawater may damage your hair because of sulfate in seawater and similarly the chlorine from the swimming pool can be harmful. Hence it is recommended to use a conditioner first. After which you can braid your hair up before you hit the sun or water. Use caps if you plan to stay out for long in sun as harsh UV rays from the sun can have damaging effect to the hair.
About the author: Dr Shricharith Shetty is a Consulting Dermatologist at the Kasturba Medical College & Hospital, Manipal. You can visit his website for more information on skin care.