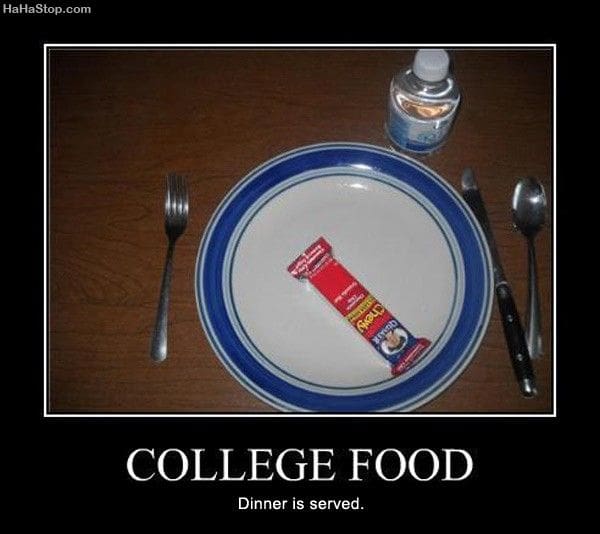 We have come to an end of our first year of M.B.B.S. It was only yesterday that we had come to Mangalore with our parents, trying to adjust with the crowd, the subjects, home sickness and most importantly food.
Getting used to coconut in every curry, the hard chapattis and rice took a little more than a while.
Especially if you are a north Indian and come from foodie families it becomes all the more difficult to adjust to the food.
Of course there are alternatives like making Maggie or canned soup but they can never satisfy your hunger as a proper meal can and obviously does not exactly come under the category of "balanced food" even if the wrapper says so.
It's better to keep some almonds and walnut in your bag pack not only because they make a quick munching food also because every time you eat them you pop some extra vitamins and minerals into your system.
It's difficult to satisfy your satiety center on working days especially when your hunger center switches off at the sight of the mess food. These are the times when memories of home cooked meal gushes back and you call your mom and whine about everything.
Here are some tips you can use,
-keep some granola bars, they are nutritive, easy to find and of course yummy.
-homemade pickle always serves as excellent combination with dal and rice.
– Cereals and oats, add milk some dry fruits for crunch and may be a banana.
Anyway here we got to eat the vegetables we haven't even heard about, got used to the smell of the fish and milk with consistency of that of water but the food here never fails to surprise us!