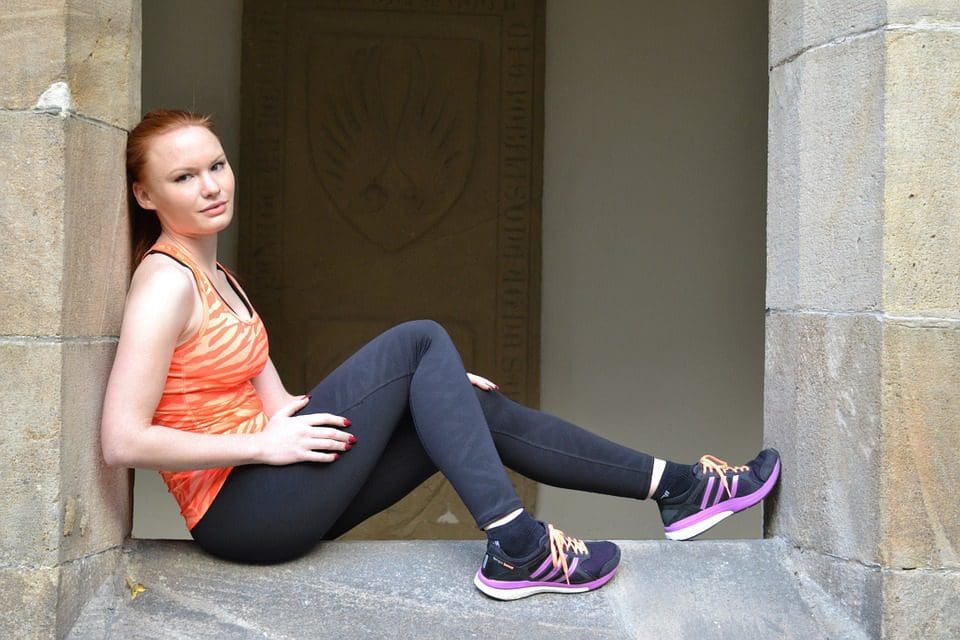 Leggings are the perfect fashion accessories that can be worn on any occasion. With a variety of colours and materials, there are styles to suit every occasion. They are perfect for those summer months, which are often worn with a mini skirt. An individual can get hold of leggings online; these may be cotton, leather, woolen, and more.
Whether glossy lacquer, jeans or cotton: leggings fit almost any outfit. For quite a while now we are seeing how more and more celebrities and stars have been combining leggings with a variety of looks and outfits. This year too, this trend will continue to evolve and become more attractive as designers come up with newer ideas!
A large number of women do not have the necessary 'know-how' of how to carry it and make it fashionable. However, many women have now started to understand precisely how trendy, versatile, and stylish leggings are and how they can replace trousers or even jeans.
Leggings offer countless possibilities in terms of combinations with different garments. All you have to do is pay attention to which occasion you would like to wear the leggings, and you already know what possibilities the combination offers.
At celebrations, parties and in the evening, leggings are trendy when worn with dresses or skirts. The cut and the length of the skirt is not really important, only the colour should fit together. Also, you can comfortably wear long shirts, long sweaters, or tunics along with leggings for the occasion. Of course, leggings made of jeans also look good on plain shirts, especially as they sit better than some jeans and look like skin. Depending on the outfit, leggings can be worn with boots, pumps or high heels, as well as sandals, peep toes, sneakers or special party shoes as they are available in a variety of colours.
These combinations can also be worn very well during the day, at college, in the city and generally during leisure time. Here, too, leggings look especially good not only on dresses and skirts but also on shirts or sweaters, which can be combined with various accessories.
Leggings, as mentioned earlier, come in many different styles and colours. This gives you a great option to combine them in many different ways and come up with outfits of your own.  As far as the cuts are concerned, two variants are common.
The first is leggings, with a complete leg, that is, it extends to the base of the wearer's foot. This version is especially popular with shoes (high heels, ballerinas or even sneakers) but sometimes also with boots which makes your leg look very slender. It looks particularly good with dresses and skirts.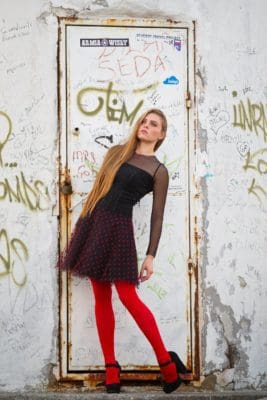 The second version is leggings that go up to three-quarters of the wearer's leg, similar to a Capri summer pant. This version is perfect for boots, but you should make sure that there is no direct transition from the leggings to boots, but it extends into the boot, or the transition is covered with cuffs. Also, this version can be worn very well with open shoes, whereby this cut visually lengthens the leg and therefore is optimal, especially if you are a little smaller.
There are some leggings materials, and the choice of them is as versatile as it can be. Particularly in demand are leggings made of cotton, which is available in solid colours as well as with colourful patterns. But even nobler lacquer leggings (Wetlook) are very well received and can be used in many ways.  Of course, it all depends on the occasion, on which a legging is worn. Current trend colours are primarily black, red, blue, gold, silver, and white.
Buying Leggings Online
Of course, these things are all factors that you should pay attention to when buying, because you can do quite a bit wrong by choosing the wrong pair of leggings online. Regarding the size, you can take leggings preferably a size smaller than usual, because these leggings are very stretchy and will fit well. What you should not do, however, is to order larger sizes than you actually need, because if the leggings do not fit properly, they do not look very pretty. As far as the materials and the workmanship is concerned, you should always make sure that the seams are clean and that nothing loosely attaches to the leggings.
Some materials for leggings should only be washed by hand, it is essential to consider for which occasion you want to wear such leggings because some more delicate fabrics can quite well get small tears.