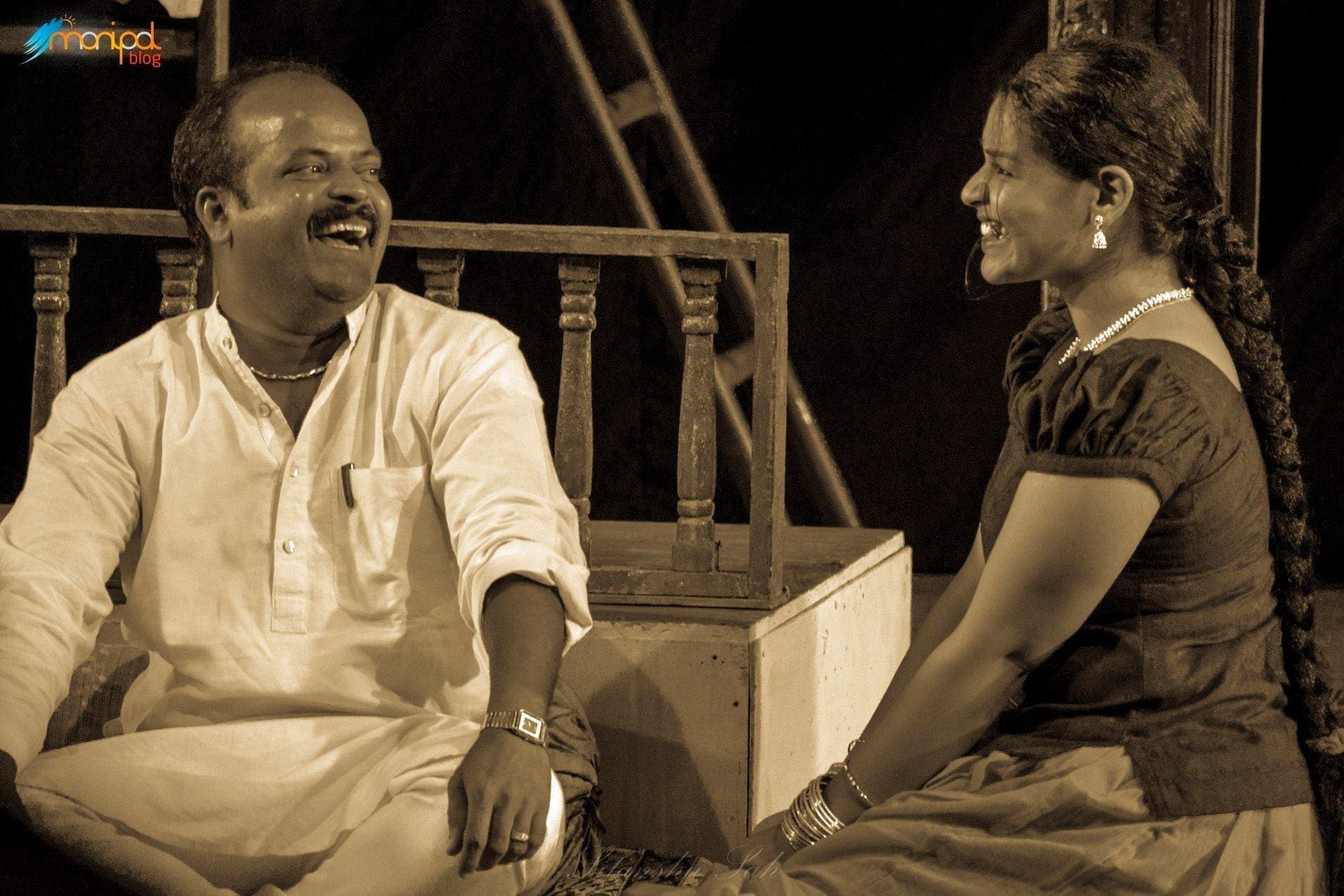 Pavankumar | Staff Writer
Set in the district of Amaravati, the play in itself is free of time and space restrictions. Kola is the second play of the trilogy by Mahesh Elkunchwar, a famous Marathi playwright. Commotion, instability and peace among chaos is intricately displayed in throughout, thus building the right set of circumstances for the appellation. Kola: a peaceful journey of water from the higher to the lower ground ; calm on the surface, stagnant in the end. The contrast and binary display of each and every scene that was thoughtfully constructed by the director, who also happens to be a famous Kannada actor, Acchut Kumar, was worth its attention. Powerful tools like emotions, volume of the characters, fantasization and romantisization of concepts and cultures across the spectrum of human life and life style made the play a possible venture into the family of Deshpande's for the viewer.
Two nuclear families which were once the main constituents of the Deshpande family meet after a long time due to a auspicious occasion of marriage of elder brother's youngest daughter to a forty year widower. The eventual toning of characters puts out the past friction between the male members of the family, the illicit love and relationship, the layered friendships and much more.
The sexual, religious and cultural sparks are numbed and brightened whilst they are also the protagonist in the self. The lower layer of the Deshpande family is full of social abnormalities and the desperate need for normalization of the same. This is also the marker of the characters longing for some or the other place. It's the heaven for the dead son, while the mother finds her 'kola' in him. It's the friendship for Parag and Abhay while their fathers seek the other. Thus, each having their own manifestation of the Kola.  Lights and music being the spine of set gave life to the play. Further the language complimenting the generic stone house of the Deccan all leading to one of the most beautiful plays ever to be staged in the town city.